The Green Sheet Online Edition
June 24, 2019 • Issue 19:06:02
Navigating ISO agreement termination
By Adam Atlas
Attorney at Law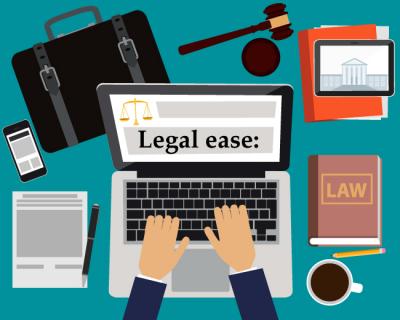 Thinking about divorce on your wedding day – now that's a lawyer for you! Unlike prenups that are signed only by couples who both want one, termination clauses are now built into nearly every ISO agreement. Kidding aside, the termination language in an ISO agreement is critical. Along with other important clauses set forth in the agreement, it requires careful review before the document is signed.
This article highlights six key aspects of ISO agreement termination. I hope you find it informative whether you are in negotiations or already working under an ISO agreement.
1. Term
Before discussing termination, you have to establish a term – which appears in virtually every ISO agreement. Such agreements typically have an initial term between three and five years. The initial term is usually followed automatically by renewal terms of one or two years. In most cases, if neither party elects to not renew, the agreement will automatically renew from the initial term into a renewal term, and then into successive renewal terms thereafter.
The purpose of a term is to allow both parties to plan ahead. The processor relies on the term in an ISO agreement to ensure that it will be receiving referrals – and perhaps a minimum fee commitment – from the ISO. The ISO relies on the term in said agreement so it can plan on referring merchants to the processor for a predictable period of time and on predictable business terms – such as advantageous buy-rates.
2. Election to not renew
An ISO or processor is typically entitled to not renew an ISO agreement at the end of the current term. However, this right is usually open for exercise only by sending notice within a specified, amount of time before the end of the current term ‒ 90 days, for example. In most cases, you can't rightfully terminate at the end of a given initial or renewal term unless you have provided the necessary prior notice.
Some processors can be quite technical on this point. I saw a major processor force an ISO to renew an existing ISO agreement, because the ISO delivered the notice of election not to renew a few hours after the deadline. The 90-day notice period had expired, and that was final. If you want to terminate an agreement by not renewing, prepare well in advance, and do not send the notice late.
3. Termination for default
A number of circumstances can lead an ISO to believe it has the right to terminate due to default by a processor. The most common reasons for this are that the processor stops paying the ISO entirely or fails to pay amounts the ISO believes are owed.
Regardless of the reason for termination for cause, the party alleging default should gather evidence that proves default by the other party. Merely suspecting default would not stand up in court without proof of the alleged wrongdoing.
Termination for default, like most legal notices under contract, is best considered with the advice of legal counsel. When a party is terminating for default, there may be need for prompt and aggressive action – such as an injunction to order that payments resume, confidential information be protected or some other recourse be initiated. These actions should be planned as far ahead as possible.
4. Form of notice
Most ISO agreements provide for notice to be sent in a specific manner (for example, FedEx delivered to a given address or email sent to a specific email address). When a notice of non-renewal, termination or default is sent by other means than the prescribed methods, some counterparties will allege that the notice is invalid – and treat it like it was never sent.
Before sending any notice, review the notice provisions in the agreement to be sure you send it as set forth. Some ISO agreements will require that each notice by the ISO also be sent to the acquiring bank. When you wish to exercise rights under your ISO agreement, stack the deck in your favor by sending notices in accordance with the agreement's terms.
5. Consequences of termination
Getting out of a bad contract is good, but make sure the consequences of termination are acceptable to you before terminating. For example: ask whether your ISO might be liable for certain fees even after the agreement is terminated; determine whether the post-termination non-solicitation provisions are acceptable to you; and find out how the agreement's confidentiality provision would likely impact your plans following termination. These must all be considered prior to termination.
The most important consideration, however, is whether the ISO will continue to be paid residuals after termination. Most ISOs believe they are entitled to lifetime residuals on merchants they bring to processors. However, the definition of "lifetime" can vary from contract to contract. Make sure residuals will be paid following termination – including after the specific termination steps your ISO wishes to implement.
The consequences of termination are most complicated when a party is terminating for cause. The consequences of a conflictual termination are unpredictable and not within the control of the party terminating. For example, if an ISO believes a processor has wrongfully underpaid the ISO and terminates the agreement for that reason, the ISO must consider whether the processor has underpaid for reasons the processor believes are rightful – and not simply to keep money that would otherwise be paid to the ISO.
Long-lasting termination disputes can sometimes outlast the longevity of the portfolio in dispute – or cost more to litigate than the value of the portfolio itself.
6. Negotiated termination
Just like a bad marriage, a contract between parties that are constantly feuding is best ended by way of negotiated agreement to terminate – rather than by unilateral and potentially wasteful action. A negotiated termination is, of course, not always possible due to opposing perspectives that are simply irreconcilable. Attempt to negotiate when possible. Negotiation can take away the element of surprise, but it often costs less than litigation.

In publishing The Green Sheet, neither the author nor the publisher is engaged in rendering legal, accounting, or other professional services. If legal advice or other expert assistance is required, the services of a competent professional should be sought. For further information on this article, please contact Adam Atlas, Attorney at Law via email at atlas@adamatlas.com or by phone at 514-842-0886.
The Green Sheet Inc. is now a proud affiliate of Bankcard Life, a premier community that provides industry-leading training and resources for payment professionals. Click here for more information.
Notice to readers: These are archived articles. Contact names or information may be out of date. We regret any inconvenience.
Prev
Next