The Green Sheet Online Edition
March 25, 2019 • Issue 19:03:02
Industry Update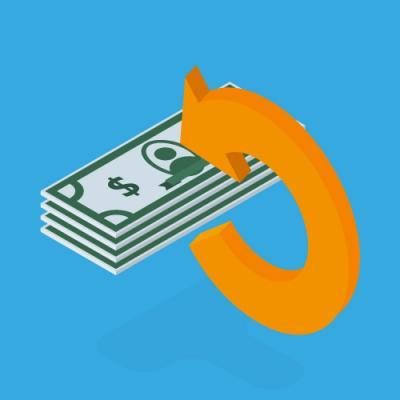 ANNOUNCEMENTS
ACI recognized for real-time payments
ACI Worldwide, a global provider of real-time electronic payment and banking solutions, received the 2019 Global Product Leadership Award for its UP Immediate Payments solution. Frost & Sullivan's Product Leadership Award recognizes companies that strive to be best-in-class in three key areas: understanding demand, nurturing the brand and differentiating from the competition.
BlueSnap named a 2019 best place to work in fintech
Online payments technology company BlueSnap was named a 2019 Best Places to Work in Financial Technology. The awards program is a SourceMedia and Best Companies Group joint effort. "As the fintech industry continues to grow, it's important that we focus on our employees to create an innovative and collaborative environment," said Ralph Dangelmaier, CEO of BlueSnap. "We truly value their happiness and we strive to offer a competitive package to ensure they feel supported."
CardFlight adds invoicing capability to SwipeSimple
Software-as-a-service payment technology company CardFlight added the ability to create and send invoices to its signature product, SwipeSimple. The features are available to all SwipeSimple merchants from the SwipeSimple Merchant Web Dashboard. This is part of CardFlight's commitment to make payment acceptance easy for small business owners, CardFlight said.
Merchant Boost changes name to ValidiFI
Merchant Boost recently changed its name to ValidiFI. Oscar DiVeroli, the company's CEO, said, "Changing our name to ValidiFI reflects the company's growth into a leading provider of data and technology and its increasingly diversified business relationships in the financial services industry." ValidiFI's stated its platform now services many of the largest national financial service providers.
TipTapGo launches mobile tipping app
TipTapGo launched a tipping program designed for businesses that employ associates who receive cash tips. Service associates working at valet services, hotels, golf courses, beauty salons, barber shops, shuttle services, etc., benefit from TipTapGo by minimizing missed tips because a customer isn't carrying cash or has the wrong denominations; increasing tip volume by accelerating customer flow through payment or checkout lines; and providing an opportunity to earn referral fees through TipTapGo's referral program, the company said.
U.S. Payments Forum offers contactless payments resource
With more merchants showing interest in enabling consumers to tap to make payments, the U.S. Payments Forum launched www.getcontactless.com to help them get started. The website is part of the forum's ongoing efforts to provide timely and easy-to-use educational resources for the industry at large.
RESEARCH
Entersekt finds two-thirds of consumers favor single mobile app
Entersekt released initial findings from a survey conducted online by The Harris Poll. Entersekt commissioned the study to better understand U.S. consumer attitudes toward mobile app-based banking and payments. Findings show that 59 percent of mobile device use their banking app at least once a week. Apps for mobile payments are less widely used than banking apps, with only 33 percent of mobile device owners using them weekly. While 71 percent of mobile device owners have used mobile payment apps, only 7 percent use payment apps daily, compared with 20 percent who use banking apps daily.
Canadians increasingly choosing alternative payment tools
A payments study commissioned by the Canadian Prepaid Providers Organization and conducted by Leger found that despite being one of the highest banked populations in the world, Canadians are increasingly turning to alternative payment tools. Adoption of these payments tools – including PayPal, mobile and prepaid – has increased by 14 percent since 2016, led by a growing use of prepaid products. The CPPO said prepaid products are being used "to power new fintech and paytech solutions aimed at improving customer experience, financial inclusion and faster payments delivery through its ease of use and ubiquity of acceptance."
56 percent of consumers change card usage after fraud, SmartMetric says
SmartMetric research found that nearly half of U.S. consumers have experienced card fraud, and 56 percent of fraud victims changed their card use or shopping behavior after a fraudulent charge. This shows a seriously heightened concern by credit card users while also revealing a serious business cost for banks above and beyond the direct cost of fraud losses, SmartMetric stated.
PARTNERSHIPS
Affirm, Walmart establish omnichannel partnership
Financial technology company Affirm Inc. joined forces with Walmart to enable shoppers to use Affirm to pay for purchases over time at nearly 4,000 Supercenters nationwide. The Affirm experience at Walmart Supercenters is designed to be integrated with a consumer's typical shopping experience, the partners stated, adding that customers can check eligibility through www.affirm.com/shop/walmart before heading into the store or while they shop using desktop or mobile devices. A decision is made in real time, without impacting credit scores, they added.
Discover, ZestFinance to implement AI-based underwriting
Discover Financial Services and ZestFinance said they partnered to create one of the largest artificial intelligence (AI)-based credit scoring solutions in the financial services industry. Discover will use the Zest Automated Machine Learning platform to improve credit underwriting by taking advantage of interpretable machine learning approaches to make more accurate lending decisions. In a successful trial, Discover and Zest reported, the inclusion of more data and AI techniques reduced default rates significantly without added portfolio risk.
ONPEX, Wirexend join forces on cross-border payments
Multicurrency solutions provider ONPEX entered a partnership with Canadian financial institution Wirexend through which ONPEX will provide Wirexend a seamless cross-border solution to offer its customers access to accounts with SWIFT and SEPA transfer capabilities. The partners noted that in addition to facilitating international transfers, Wirexend will also be made bankable through ONPEX. Launched in 2018, Wirexend provides access to cross-border payments for fast-growing businesses.
Visa, Planeta partner for contactless transit payments
Visa and Planeta Informatica reported they launched new technology that enables public transit operators worldwide to implement contactless payments faster and easier, and for a much lower cost. The Visa Secure Access Module makes it easy for transit organizations and operators to begin offering riders the ability to tap to pay with a contactless card, phone or wearable device, without the expense and technical requirements of replacing current turnstiles or terminal hardware, the partners added.
ACQUISITIONS
ACI to acquire Speedpay from Western Union
AC Worldwide and The Western Union Co. said they entered into a definitive agreement for ACI to acquire Speedpay, Western Union's U.S. bill pay business, for $750 million in an all-cash transaction. This acquisition brings together two leading bill-pay portfolios in the rapidly evolving U.S. electronic bill-pay and presentment market, ACI stated, added that together, the ACI and Speedpay bill-pay solutions will serve more than 4,000 customers across the United States.
Global Payments acquires Sentral Education
Global Payments Inc., a provider of payment technology and software solutions, completed the acquisition of Sentral Education in Australia. The cloud-based school management platform streamlines school administration, student management and data management. The acquisition will accelerate product enhancement and development for schools using Sentral's school management platform and aligns well with Global Payments technology-enabled, software driven payments strategy, Global Payments noted.
Payroc gains Detrok Technology Services
Payroc LLC, a merchant acquirer and payment processing organization, acquired Chicagoland hospitality technology provider Detrok Technology Services. The acquisition enhances Payroc's positioning in the hospitality industry, while giving the company access to the best technology solutions and related services to address the needs of independent owner-operator restaurant establishments, Payroc stated.
WorldFirst turbocharges B2B offering with CurrencyVue
International payments specialist WorldFirst acquired the Australian CurrencyVue platform. An innovator in foreign exchange risk management, CurrencyVue developed a platform that integrates with global ERP and accounting systems to provide users a real-time view of their international payments and currency exposures, WorldFirst said. WorldFirst will integrate the CurrencyVue platform into its own platforms for business customers to enable WorldFirst's SME and online seller clients to integrate their international transactions and exposures with leading platforms.
APPOINTMENTS
Galitt selects Pierre Lahbabi
Galitt appointed Pierre Lahbabi to the position of deputy CEO. He will be responsible for the company's development and transformation in conjunction with the rapid evolution of payment systems, Galitt said. Lahbabi began his career at the European Commission and then moved to the French Ministry of Economy. Before joining Galitt, he held several senior positions in the payments, identity and security industries.
Cameron Randolph joins Vouch
Blockchain identity startup Vouch selected Cameron Randolph as its Chief Strategy Officer, stating he will be responsible for articulating its strategy, positioning and uniqueness in the market. Randolph brings more than 30 years' experience in helping early-stage technology companies establish market leadership with innovations in digital product creation, mobile, web, social media, ecommerce and CRM. He joins Vouch from Mutual Mobile, a digital design and engineering agency.
Blackhawk Network appoints Nick Samurkas
Nick Samurkas joined Blackhawk Network as the company's first chief operating officer. In this role, Samurkas will be responsible for overseeing day-to-day operations and solutions-delivery processes across the company. Blackhawk noted that Samurkas has more than 20 years of experience in the payments industry in senior management roles. Before joining Blackhawk, he served as chief operations officer at payment processing solutions provider Moneris.

The Green Sheet Inc. is now a proud affiliate of Bankcard Life, a premier community that provides industry-leading training and resources for payment professionals. Click here for more information.
Notice to readers: These are archived articles. Contact names or information may be out of date. We regret any inconvenience.
Prev
Next