The Green Sheet Online Edition
March 11, 2019 • Issue 19:03:01
Industry Update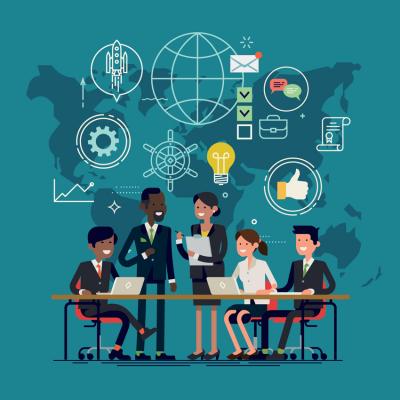 ANNOUNCEMENTS
U.S. Women in Payments Symposium honors Homberger
Carolyn Homberger, group president at ACI Worldwide, was recognized at the U.S. Women in Payment Symposium. She received the Rising Star Under 40 award for leadership and professional excellence in the payments industry. Since joining ACI in 2006, Homberger has held several key roles across different business divisions and has led significant transformation projects, ACI stated.
Marqeta on 2019 Forbes Fintech 50
Marqeta was named to Forbes' annual Fintech 50 list. This is its first appearance on the list and validates the company's innovation and market leadership among the current wave of innovation in the financial technology industry, Marqeta stated. Forbes' Fintech 50 list honors fintech companies with the greatest impact and track record of innovation.
Metabank launches faster payments platform
MetaBank introduced its faster payments platform, designed to enable its partners to disburse funds in near real-time. One initial offerings on the platform is Mastercard Send, a push payments service that powers a faster, better, smarter way to send money domestically and cross border, MetaBank noted, adding that this rounds out MetaBank's suite of solutions that also includes ACH origination, wire transfers and more. 
PAI assists in stopping ATM fraud
Privately held ATM provider Payment Alliance International is collaborating with the United States Secret Service and local law enforcement agencies to thwart man-in-the-middle attacks at ATMs. Using proprietary, real-time reporting software, PAI is able to alert officials of potential attacks while they occur, enabling apprehension of criminals on the spot, PAI noted.
Paysafe brings new approach to iGaming payments
Paysafe Group added a new single point of integration to its range of payment solutions using a software API. The unified platform is available to iGaming operators in the United States as the market opens up to online sports betting and was exhibited at ICE London in early February. Using Paysafe's single integration, operators and developers can access the full extent of Paysafe's core, alternative and future differentiated payments services, the company stated.
RESEARCH
Mobile payment now a norm forChinese outbound travelers
Alipay released preliminary statistics on Chinese consumers' mobile payment behavior during China's Lunar New Year celebrations. Drawn from the 40-plus markets where Alipay is accepted, the findings revealed that overseas consumption per capita through Alipay by outbound travelers from third-and-fourth-tier cities grew faster than that by those from top-tier cities, such as Beijing and Shanghai.
Contactless cards gaining traction
A growing number of banks plan to introduce contactless credit and debit cards, Auriemma Consulting Group stated, adding that contactless cards offer an improved customer experience and are poised to gain traction in the U.S. market. "Today, just 22 percent of credit card companies offer contactless cards in the U.S. market," Auriemma said. "But 67 percent of card issuers plan to introduce contactless cards within the next few years."
FNB of Omaha releases 2019 outlook
First National Bank of Omaha released its 2019 Outlook, which evaluates the U.S. and global economies. "The U.S. economy was relatively strong in 2018, and we think growth will continue in 2019," said Kurt Spieler, Chief Investment Officer, Wealth Management at First National Bank of Omaha. "However, our expectation is that economic activity will decelerate this year. We believe the driver of the ongoing expansion will come from the consumer sector, which accounts for approximately 70 percent of economic activity."
PARTNERSHIPS
AmEx, Bill.com introduce Vendor Pay
American Express Co. and Bill.com formed a strategic partnership with a new offering: American Express Vendor Pay by Bill.com. Vendor Pay couples automating the accounts payable process with the ability to seamlessly pay vendors with an American Express Business or Corporate Card – without setting up a new card account. The solution streamlines vendor payments, improves working capital and cash conversion cycles, and provides better data for payment reconciliation, all while helping businesses earn the rewards of the card, the partners stated.
Mastercard, Token.io partner for new open banking hub
Mastercard selected turnkey open banking platform provider Token.io Ltd. to power the connectivity layer of its open banking hub. The hub will connect merchants, retailers and other regulated third parties to financial institutions in Europe for data and payment transactions, the partners said. Mastercard's services will include a pan-European directory, dedicated dispute resolution mechanism and connectivity hub.
ControlScan certified as Verifone MNSP
ControlScan, a provider of managed security and compliance solutions, was certified by Verifone as a Managed Network Service Provider (MNSP). Under the new MNSP partner program, convenience retailers utilizing Verifone Commander and RubyCi POS systems are approved to use ControlScan for managed security and other network-related services.
paysafecard, ESL extend partnership
Online prepaid payments provider paysafecard and global payments provider Paysafe Group expanded their partnership with esports company ESL. In addition to paysafecard's sponsorship of community competitions through ESL Play, the collaboration will increase the partnership's international footprint through paysafecard's support for additional tournaments and leagues. This partnership extension further reinforces paysafecard's commitment to the global esports space, which attracted around 280 million viewers in 2018, Paysafe stated.
ACQUISITIONS
Clearent acquires Coolfront Technologies
FieldEdge and its parent, integrated payment-solutions company Clearent, acquired Coolfront Technologies. Coolfront – a provider of flat-rate pricing and maintenance agreement management systems in the HVAC, plumbing and electrical industries – will retain its existing brand and operate as an independent subsidiary of FieldEdge under the Clearent Software Holdings portfolio of companies.
DiscoverOrg gains ZoomInfo
DiscoverOrg acquired Zoom Information Inc. The two companies stated they came together to provide sales, marketing and recruiting professionals access to the most trusted and comprehensive business-to-business data available in the market.
"High-quality data is the fundamental go-to-market requirement for growth," said DiscoverOrg co-founder and CEO Henry Schuck. "In the near future, CRM and marketing automation systems will be defined not by their empty-box capabilities but by the data that is housed inside them."
APPOINTMENTS
Semafone selects new CEO
Semafone, a provider of data security and compliance solutions for call and contact centers, appointed Gary E. Barnett as its CEO. The company, which is expanding its presence in the U.S. market, said that Barnett brings a unique mix of industry knowledge and software solutions expertise to accelerate global expansion, and is recognized as an authority on contact center and unified communications technologies and solutions.
Bluefin appoints Orfei, Farmer
Bluefin, a provider of payment security technologies and PCI-validated point-to-point encryption solutions for retail, transportation, hospitality, healthcare and higher education, revealed that Stephen W. Orfei, former general manager of the PCI Security Standards Council (PCI SSC) and Mastercard executive, will serve as chairman of the company's Product Advisory Board. Additionally, Rodney Farmer, member of the PCI SSC Board of Advisors and board member of the European Payment Service Providers for Merchants, also joined Bluefin's Product Advisory Board.
NBP welcomes Pirtle
NBP welcomed Bill Pirtle, an author, industry expert and frequent content contributor to The Green Sheet, to its staff. Pirtle is in a "unique position to open new doors and create new partnership opportunities for National Benefit Programs," the company stated. "These include large scale portfolio management relationships within the payment acquiring industry, as well as complementary industries with organizations that have the ability to manage a portfolio and create organic growth."
MC taps Stoddart,Yates
Mastercard appointed Paul Stoddart as its president for new payment platforms. Stoddart succeeded David Yates, who transitioned into a senior advisory role focused on real-time national and cross-border payment strategies. Stoddart will oversee development and strategic integration of Mastercard's real-time payment capabilities beyond traditional card-based solutions, the company said.

The Green Sheet Inc. is now a proud affiliate of Bankcard Life, a premier community that provides industry-leading training and resources for payment professionals. Click here for more information.
Notice to readers: These are archived articles. Contact names or information may be out of date. We regret any inconvenience.
Prev
Next