The Green Sheet Online Edition
January 28, 2019 • Issue 19:01:02
Industry Update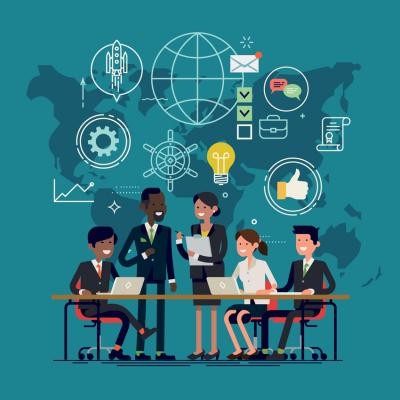 ANNOUNCEMENTS
BIA launches data breach discovery service
BIA, a digital forensics software and services provider, is offering a new data breach discovery service. It combines cybersecurity methodologies and electronic discovery technology to quickly identify personal or sensitive data that may have been affected in a breach, BIA stated. In addition to identifying potentially compromised data, the service aims to help companies avoid regulatory action or litigation.
BullPay launches Longhorn blockchain service
BullPay introduced Longhorn, a multi-cryptocurrency block explorer and blockchain data API service. BullPay said this was in response to customer demand for more comprehensive and highly scalable blockchain data solutions. The service provides real-time wallet balances, all historical blockchain transactions and more on five blockchains and one testnet, bridging the communication gap between blockchain node networks and blockchain-related applications with a unified API, the company added.
Registration opens for ETA, Money20/20
Registration is now open for two of the payments industry's biggest shows: the Electronic Transactions Association's Transact: Powered by ETA coming up April 30 to May 2, 2019; and Money20/20, slated for Oct. 27 to 30. To register for Transact, visit www.etatransact.com. The ETA stated the first 500 to register with the code "LAUNCH" will save $345 off the fee. To get a jump on Money20/20, visit https://us.money2020.com/.
Will Graylin creates voice-powered messaging service
Will Graylin, founder of LoopPay, which became Samsung Pay, recently unveiled OV Loop, a new voice-powered messaging service for individuals and businesses. The company described its first two offerings, OV App and OV Pro, respectively, as the fastest, safest messaging app on the planet and the world's first voice-activated hearable for hands-free messaging, calls and commands. "OV is much easier for senders, and more versatile for recipients who can read the message if they're in a meeting, or hear it if they're driving," the company stated.
NBP introduces mobile app
National Benefit Programs launched a new mobile application designed to run on mobile devices, such as a smartphones and tablets, to provide users of the NBP member discount program a convenient alternative for access the program. "Many acquirers, processors, and ISOs require a mobile solution which can easily have a cost value of up to $10,000 to $15,000 per mobile application," the company said. "NBP will pay for the effort of creating a true mobile application for your white-labeled discount buying program."
RESEARCH
Juniper reports on anticipated CNP fraud
A Juniper Research study, Online Payment Fraud: Emerging Threats, Segment Analysis & Market Forecasts 2018-2023, found that retailers are set to lose some $130 billion in digital card-not-present (CNP) fraud between 2018 and 2023. Researchers cited increasingly complex approaches by fraudsters, alongside retailers' inertia in adapting to new fraud prevention requirements, as key factors behind the increases in fraud transaction value. As cybercriminals seek to monetize their knowledge to a wider, less tech-savvy audience, complex cross-channel fraud will become the 'new normal,' with retailers ill-prepared to fight it, Juniper stated.
Consumers favor credit cards for in-store payments
The latest Insight Summary Report from Mercator Advisory Group's biannual CustomerMonitor Survey Series, U.S. Consumers and Credit: Rising Usage, revealed 62 percent of U.S. households used credit cards in 2018, up from 60 percent of U.S. households in 2017. "Debit cards, however, are often preferred for small purchases and everyday in-store spending such as groceries," Mercator wrote. "But when consumers were asked to choose their single most preferred payment type in stores, 36 percent prefer credit cards and 33 percent prefer debit, the top two payment types, followed by 18 percent who prefer using cash."
PARTNERSHIPS
JetPay, CardFlight expand small business payment acceptance
CardFlight, a software-as-a-service payment technology company, and JetPay, a provider of vertically integrated payment solutions, established a partnership through which JetPay will offer CardFlight's SwipeSimple payment acceptance technology to provide small businesses with an easy to use solution for payment acceptance and business management. JetPay will provide SwipeSimple as part of its MyMobile product offering, which will provide merchants a broad range of payment acceptance and business management tools, according to the partners.
POSData, Poynt partner on connected commerce
POSData Group Inc., a North American distributor of secure payment solutions, signed a distribution agreement with Poynt Inc. to bring the Poynt all-in-one commerce platform to merchants across North America. POSData will use its logistics facility in Louisville, Ky., to distribute Poynt payment solutions through its reseller network and provide encryption key injection, technical support and other deployment services, the partners stated.
Shogun joins Shopify technology partner program
Shogun, a drag-and-drop landing page builder for e-commerce sites, was selected by Shopify to join the Shopify Plus Technology Partner Program, which strives to create additional capabilities and services that address the unique complexities of high-growth, high-volume merchants. Merchants and agencies using Shopify Plus can now leverage Shogun, which brings the ease of use and power of drag-and-drop page builders directly integrated into the Shopify platform, Shogun said.
ACQUISITIONS
Elavon gains CenPOS
U.S. Bancorp subsidiary Elavon, a global payments provider, acquired CenPOS, a Miami-based company offering integrated payment software solutions to large enterprises. Elavon noted that CenPOS' focus on the automotive, travel and entertainment, and general business-to-business verticals aligns well with Elavon's strengths. In addition, CenPOS' distribution strategy and product capability complement Elavon's assets, all of which make the two entities an excellent fit, Elavon added.
Nets completes acquisition of Dotpay/eCard
Nets completed the acquisition of leading Polish online payment service providers Dotpay/eCard. Andrzej Budzik will continue as CEO of Dotpay/eCard and the brands of Dotpay and eCard will remain. "With the acquisition of Dotpay/eCard we extend our presence in Europe and get access to new opportunities in Poland which is a high growth market, especially within the merchant services area," Nets stated. "We aim to continue the strong development Dotpay/eCard have experienced in recent years through both investments into organic growth and further consolidation."
APPOINTMENTS
Eight FAPS leaders join ETA committees
First American Payment Systems heralded the appointment of eight executives and senior staff to ETA committees for 2019. In addition, First American CEO Neil Randel will begin his second consecutive year as a member of the ETA Board of Directors.
Appointees listed by name, title and committee appointment include: Brian Dorchester, executive vice president of operations ‒ Risk, Fraud & Security; Sarah Guckes, vice president of marketing ‒ Awards & Recognition; Mike Lawrence, executive vice president and CIO ‒ Technology; Bill Lodes, executive vice president of business development & strategy ‒ Mobile Payments; Shalayne Marsh, director of marketing & creative services – Professional Development; Lori Rainery, director, ISV ‒ Payment Facilitators; Rick Rizenbergs, executive vice president of sales – Payment Sales & Strategy; and Rebecca Walden, director of communications – Communications (Chair).
Christine Lee takes charge at BillingTree
BillingTree appointed Christine "Chris" Lee as its new CEO. Lee, a seasoned payments industry executive, has successfully led teams at Moneris, Vantiv, NPC and Bank of America. She is also president elect of the Electronic Transactions Association. In addition, she is an 11-year board member and past president of the Women's Network in Electronic Transactions. Former BillingTree CEO Edgars (Edz) Sturans will remain as a BillingTree Board member.
VSoft taps Kevin Olsen
VSoft Corp., a provider of information and technology solutions for financial institutions, added Kevin Olsen as its senior vice president of payments solutions. For almost two decades, Olsen has been managing development and delivery of education services, including in-person classes, web conferences and webcasts, VSoft noted, adding he developed programs, presentations and articles designed to orient and educate financial professionals on multiple electronic payment topics, including ACH, check, cybersecurity, P2P payments and remote deposit capture.
CompliancePoint hires Fernando Perez
Fernando Perez joined information security and risk management services provider CompliancePoint as manager of PCI services. Perez will work to enhance this established practice area for CompliancePoint and assist clients' efforts to prepare, remediate and certify against the PCI Data Security Standard, the company stated. Directly prior, Perez was director of security architecture at UnitedHealth Group. Previously, Perez worked in information security-specific consultative positions to advise clients on standards such as PCI, HIPAA and ISO-27002.

The Green Sheet Inc. is now a proud affiliate of Bankcard Life, a premier community that provides industry-leading training and resources for payment professionals. Click here for more information.
Notice to readers: These are archived articles. Contact names or information may be out of date. We regret any inconvenience.
Prev
Next