News from the Wire
VizyPay reports Q4 2022 results
Tuesday, January 10, 2023 — 09:22:13 (EST)
Waukee, Iowa (January 10, 2023) – Leading payment processing fintech VizyPay today announces results for the fourth quarter of 2022.
"Thinking back to our bootstrapped beginnings, it's crazy to see how far we've come as a team. I owe all this and more to Managing Partner Frank Pagano and our fiercely talented #TeamVizy," said Austin Mac Nab, founder and CEO. "We're entering 2023 with a laser focus on objectives – like hiring and technology development – that will grow us into an even stronger fintech, which in turn will allow us to help even more small business owners across rural America. I'm confident our current momentum will propel us to even greater heights."
Fourth Quarter 2022 Operational and Financial Highlights:
Doubling Payments Processed – VizyPay processed 27% more year-over-year in the fourth quarter. In total, VizyPay has processed over $4 billion in total payments processed since 2017.
Growing Revenue – Estimated revenue was recorded at $18+ million, an increase of 42% year-over-year.
Record Cash Discount Program (CDP) Savings – The award-winning CDP saved merchants over $8.9 million in unnecessary payment processing fees this past quarter, an increase of 27% year-over-year.
Making the Move – VizyPay switched to a licensed Wholesale ISO. Now, it has more control over its pricing programs, can take on more merchants, has expanded opportunities with new ISO/ISV partners and expects to see bigger boosts to profits. Furthermore, VizyPay now has in-house Risk and Underwriting teams to further help its clients and sales partners more efficiently.
Tech Innovation – This quarter, VizyPay made updates and expansions to its proprietary VizyPOS and True Cash Discount App for Clover apps. VizyPay continues to make improvements to its proprietary customer relationship management portal, which includes Lead Genius, a lead tracking tool that allows sales agents to monitor their entire book of business and streamline the entire lead nurturing process through acquisition and maintenance.
Excellent Customer Service – Hold times with the support team remain under 30 seconds. It has reached 1,000+ reviews on Trustpilot and consistently maintained a 4.9-star rating. Increasing HQ Staff and Account Managers – The headcount of the total VizyPay in-house team was 92 as of December 31, 2022, an increase of 35% year-over-year. 27% of staff are women, 60% of staff identify with an underrepresented population and 95% come from outside the payments industry. With access to VizyPay's proprietary internal training program Learning For Geniuses, award-winning customer relationship management tool Sales Genius, and dedicated Learning & Development Department, VizyPay's growing salesforce is set up for success.
VizyPay's proprietary payments technology is available for Clover POS systems and PAX SmartTerminals. For more information about VizyPay, and how to become a merchant or partner, visit www.vizypay.com.
About VizyPay
Headquartered in Waukee, Iowa, VizyPay was founded in 2017 by entrepreneurs who each had either significant credit card processing experience or were previously small business owners. Their combined understanding of these different industries created the perfect cocktail for a credit card processing company that could truly look out for the business owner. Making a huge splash nationwide by being honest and simple, VizyPay ranked #918 on the 2022 Inc. 5000 list of fastest-growing private companies in America with a three-year revenue growth of 695%.
The Green Sheet Inc. is now a proud affiliate of Bankcard Life, a premier community that provides industry-leading training and resources for payment professionals. Click here for more information: bankcardlife.com?orid=33533&opid=1 .
Source: Company press release.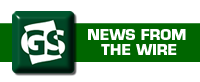 13:25:43 (EST) 11-30-2023
Cut+Dry, FTNI partner on food service A/R, ecommerce
13:17:27 (EST) 11-30-2023
Cable debuts Tansaction Assurance automated testing
13:14:05 (EST) 11-30-2023
Priority, Datacap form strategic technology partnership
12:25:09 (EST) 11-30-2023
ITN business program to premier at FinTech Connect
10:52:33 (EST) 11-30-2023
PayQuicker launches exclusive offers in US
10:49:59 (EST) 11-30-2023
PickleJar selects AuthID for trusted identity assurance
08:39:00 (EST) 11-30-2023
Conduit Inc. secures $1M in pre-seed funding
08:21:59 (EST) 11-30-2023
Griffin adds 7 team members, driving embedded finance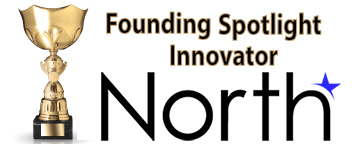 ---