News from the Wire
360° CoveragePros joins family of Savify vendors
Monday, September 27, 2021 — 17:06:19 (EDT)
Lakewood Ranch, Fla., Sept. 27, 2021—360° CoveragePros is located in Lakewood Ranch, Florida. " We offer Comprehensive Insurance Options at Affordable Rates is Only the Beginning of What Sets Us Apart." "Partner with the Pros."
"360 Coverage Pros is an insurance industry leader specializing in providing professional liability solutions for small businesses and independent contractors. You'll love our fast, easy online applications, affordable rates and first-class, U.S. – based customer care. As the trusted program administrator and insurance provider for over 300 national associations and affinity groups, you can count on 360 Coverage Pros to deliver unparalleled insurance expertise. We work with only top-rated carriers to develop industry-tailored solutions that offer flexible coverage options designed specifically for you and your small business." 360° CoveragePros customers say "Fast, easy and cheap. Had my coverage and certification within minutes of starting my application." "Easy to use online site, quick to respond online cat and great prices!".
About Savify
Savify has been empowering ISOs, Acquirers and Payment Processors to increase Value Beyond Processing™ since 2009. Savify provides value to US customers by offering unparalleled savings on products and services your customers use every single day. Savify actively pursues new vendors to meet the ever-growing market needs. Savify is headquartered in Atlanta, Georgia. For more information, please visit www.savify.co.
The Green Sheet Inc. is now a proud affiliate of Bankcard Life, a premier community that provides industry-leading training and resources for payment professionals. Click here for more information: bankcardlife.com?orid=33533&opid=1 .
Source: Company press release.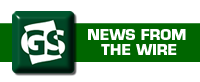 13:17:50 (EDT) 10-26-2021
Consumers demand personalized payments experience
13:14:00 (EDT) 10-26-2021
Feedzai unveils RiskOps Platform
13:01:29 (EDT) 10-26-2021
FSS, BancNet maximize billing, settlement
13:00:12 (EDT) 10-26-2021
Arkose Labs updates fraud deterrence platform
12:33:10 (EDT) 10-26-2021
Zip, Blackhawk partner to drive BNPL growth
12:03:03 (EDT) 10-26-2021
Payfare, Wise bring international money transfer to gig workers
10:55:11 (EDT) 10-26-2021
Digital River, Fuseball ignite global SaaS growth
08:40:33 (EDT) 10-26-2021
MOCA adds Prompt Pay to payment platform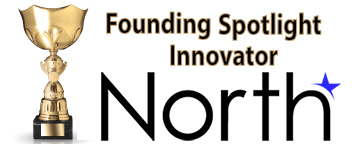 ---