News from the Wire
National Benefit Programs (NBP) adds QuickBooks
Wednesday, March 03, 2021 — 14:13:18 (EST)
Atlanta, Ga. - March 3, 2021 - National Benefit Programs (NBP) today announced that it has added QuickBooks as an approved vendor. The addition will provide the following benefits:
Save 40% on QuickBooks for 6 months! Smarter business tools for the world's hardest workers.
Special savings just for you. Save an average of 42 hours per month with QuickBooks for business.
Make organization easy. Nobody expects you to be an accounting expert. That's why QuickBooks keeps everything organized in one place. 98% of customers agree it's a simpler way to manage their business.
Get time on your side. Connect your bank account to automatically import and categorize transactions. Sync with popular apps and snap photos of receipts. All of this helps customers save an average of over 40 hours per month.
Pursue your passion. Let Quickbooks handle your books.
About National Benefit Programs (NBP)
National Benefit Programs (NBP) has been empowering ISOs, Acquirers and Payment Processors to increase Value Beyond Processing™ since 2009. NBP provides value to US customers by offering unparalleled savings on products and services your customers use every single day. NBP actively pursues new vendors to meet the ever-growing market needs. National Benefit Programs, LLC is headquartered in Atlanta, Georgia. For more information, please visit www.nationalbenefitprograms.com
The Green Sheet Inc. is now a proud affiliate of Bankcard Life, a premier community that provides industry-leading training and resources for payment professionals. Click here for more information: bankcardlife.com?orid=33533&opid=1 .
Source: Company press release.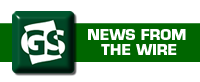 18:00:13 (EDT) 4-21-2021
Paysafe certified as CarbonNeutral for 2021, 2022
12:59:08 (EDT) 4-21-2021
OneSpan launches virtual room for remote collaboration, e-signing
12:51:42 (EDT) 4-21-2021
Bleumi supports Celo blockchain platform for payments
12:48:51 (EDT) 4-21-2021
Sphere, Raintree partner on payments for physical therapists
12:44:08 (EDT) 4-21-2021
Blair Jeffery now a strategic advisor for Vertical
12:41:57 (EDT) 4-21-2021
Mercator: U.S. unbanked population shrinking
12:38:51 (EDT) 4-21-2021
Century, 121eCommerce partner on card processing
12:31:56 (EDT) 4-21-2021
Tungsten's web form complies with India's invoice mandate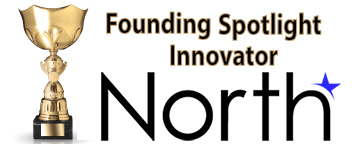 ---