News from the Wire
NBP welcomes HRStarters.com as new vendor
Thursday, May 23, 2019 — 13:31:37 (EDT)
NPB clients save 30% fee off Payroll, HR, and Hiring Solutions Flexible & Reliable - Our payroll software platform and service options are flexible to meet your specific needs. When it comes to payroll, one size does not fit all, and we make sure yours fits just right. Safe & Secure - With more than 25 years in the payroll service industry, you can feel at ease that your payroll and taxes are done right. Your sensitive data is protected utilizing the latest security methods and cloud technology. Saves Time & Money - Spend less time on administrative tasks and spend more of your valuable time on building your business. Our straightforward and affordable pricing lets you know exactly what your monthly costs will be. National Benefit Programs (NBP) has been assisting ISOs, Acquirers and Payment Processors in increasing Value Beyond Processing™ since 2009. NBP provides value to US customers by offering unparalleled savings on products and services your customers use every single day. NBP actively pursues new vendors to meet the ever-growing market needs. National Benefit Programs, LLC is headquartered in Atlanta, Georgia. For more information please visit www.nationalbenefitprograms.com .
The Green Sheet Inc. is now a proud affiliate of Bankcard Life, a premier community that provides industry-leading training and resources for payment professionals. Click here for more information: bankcardlife.com?orid=33533&opid=1 .
Source: Company press release.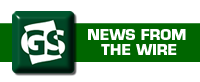 17:14:12 (EDT) 7-06-2020
Cambridge Retail Advisors offers store restart guide
15:34:19 (EDT) 7-06-2020
Jeff Socha named CFO of National Merchants Association
13:10:59 (EDT) 7-06-2020
Finastra to modernize core, digital banking for Peoples Community Bank
13:07:48 (EDT) 7-06-2020
COVID-19 prompts interest, innovation in cardless ATM withdrawals
13:03:30 (EDT) 7-06-2020
PSCU updates year-over-year transaction trends
12:39:33 (EDT) 7-06-2020
Tech startups laid off 69,000 amid COVID-19 outbreak
12:37:37 (EDT) 7-06-2020
Gunnebo launches social distancing manager for retailers
11:21:10 (EDT) 7-06-2020
Shift4 Payments: Merchant Transaction Volume Continues to Grow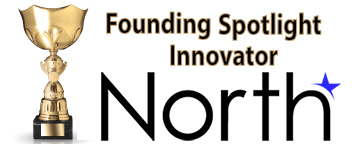 ---