News from the Wire
Falb joins paysafecard group
Thursday, February 07, 2013 — 15:30:37 (EST)
London and Vienna, Austria, Jan. 29, 2013 -- paysafecard group, Europe's leading prepaid payment provider, has appointed Gerhard Falb as Chief Marketing Officer. The 44-year-old has extensive experience in leadership and marketing, which he gained at mobile operator ONE (now Orange), bwin, and Michelin Austria, amongst others. Before joining the company, Falb worked as an independent project manager for a number of clients – including paysafecard group.
Michael Mueller, CEO of paysafecard group: "We are delighted to have Gerhard Falb on board. He is not only a marketing expert but also someone with comprehensive knowledge and experience in IT and telecommunications. The international experience he has gained at bwin was another key factor we took into consideration when we made this important decision. Gerhard has what it takes to manage and widen our marketing activities in 33 countries across the world."
As paysafecard group's CMO, Gerhard Falb is responsible for the management of all marketing activities – both nationally and internationally. "The prepaid market is very dynamic and is constantly growing. All these exciting developments make my job – to help strengthen the growth of paysafecard group's prepaid payment solutions – particularly exciting," said Falb.
About paysafecard group:
The paysafecard group, founded in 2000 in Austria and Germany, operates in 33 countries worldwide with offices in Vienna, London, Lucerne, Buenos Aires, Mexico City and New York. With its successful online prepaid vouchers, the paysafecard group has established itself as Europe's leading provider of prepaid payment solutions. In 2012 the group won the Paybefore Award for being the 'Best Digital Currency' and the Paybefore Award Europe for being the 'Most Innovative Prepaid Solution'. For more information, please visit www.paysafecardgroup.com .
The Green Sheet Inc. is now a proud affiliate of Bankcard Life, a premier community that provides industry-leading training and resources for payment professionals. Click here for more information: bankcardlife.com?orid=33533&opid=1 .
Source: Company press release.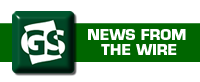 08:39:00 (EST) 11-30-2023
Conduit Inc. secures $1M in pre-seed funding
08:21:59 (EST) 11-30-2023
Griffin adds 7 team members, driving embedded finance
08:18:53 (EST) 11-30-2023
Plinqit grows, helps banks through Praxent partnership
13:14:14 (EST) 11-29-2023
Akash Budhani joins Ubiquity executive team
13:10:01 (EST) 11-29-2023
Wi-Fi 7 on fast track for 2024 deployment
12:33:21 (EST) 11-29-2023
Provenir, tbi bank honored for digital lending
07:55:10 (EST) 11-29-2023
Tyfone adds fintech leaders to board of directors
07:42:44 (EST) 11-29-2023
EMVCo, Open Wallet Foundation explore liaison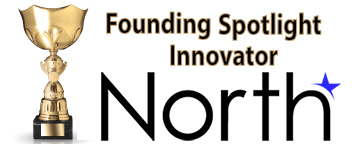 ---