News from the Wire
Electronic Payments Coalition says Durbin Amendment carve-out won't work
Thursday, January 13, 2011 — 15:03:04 (EST)
Washington, Jan. 13, 2011 -- Recent media reports have mischaracterized the impact of a so-called "carve out" for community institutions from the Federal Reserve's proposed rule on debit interchange fees. Below is a statement from the Electronic Payments Coalition spokeswoman Trish Wexler, clarifying the position of our members, which include credit unions and small community banks that fall below the $10 billion threshold and supposedly benefit:
"The so-called 'carve out' for smaller card issuers will simply not work, given the way the law is constructed. Merchant discrimination and market forces will pressure small issuers out of the marketplace and consumers will be left with fewer options. Let's be clear – this was added to secure votes on an amendment that was a gift to the top 1.5% of giant retailers who accept 81% of debit volume. You cannot decimate the economics of a thriving, growing market like debit cards and then expect to protect a portion of the market from the fallout. Even the Federal Reserve staff who drafted the rule acknowledged that smaller financial institutions may not ultimately be protected."
The Green Sheet Inc. is now a proud affiliate of Bankcard Life, a premier community that provides industry-leading training and resources for payment professionals. Click here for more information: bankcardlife.com?orid=33533&opid=1 .
Source: Company press release.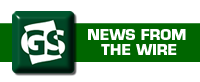 14:27:10 (EDT) 5-26-2023
Lightspeed enhances retail offerings, platform
13:20:11 (EDT) 5-26-2023
Alcatraz AI updates pricing for Facial Authentication-aaS
13:14:52 (EDT) 5-26-2023
Celerant helps retailers go digital at client conference
13:07:45 (EDT) 5-26-2023
Luc Papillon to present at HxGN LIVE Global 2023
13:03:03 (EDT) 5-26-2023
IntellectEU now an AWS services delivery partner
13:00:14 (EDT) 5-26-2023
KnowBe4 awards scholarship to Sara Takhim
12:57:45 (EDT) 5-26-2023
Transparency can close gap caused by inconsistent regs
12:53:26 (EDT) 5-26-2023
Line Financial expands AI capability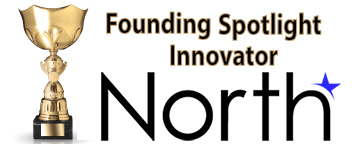 ---