News from the Wire
National Benefit Programs is pleased to announce Aligned Partner Group as a new vendor
Wednesday, May 15, 2019 — 12:29:55 (EDT)
Aligned Partner Group designs technology solutions that help companies improve their customer experiences, employee experiences and bottom line. Our company's founders have numerous years of consulting, technology and leadership experience across many industries. We approach technology projects as partners who share your sense of urgency and practicality. Our areas of expertise include web-based applications, native mobile apps, voice assistant skills, virtual reality, augmented reality, analytic models and data visualizations, and more.
Aligned Partner Group is offering a FREE half-hour initial consultation to discuss pertinent customer, employee or back office improvement areas with one of Aligned Partner Group's senior consultants.   National Benefit Programs (NBP) has been assisting ISOs, Acquirers and Payment Processors in increasing Value Beyond Processing™ since 2009. NBP provides value to US customers by offering unparalleled savings on products and services your customers use every single day. NBP actively pursues new vendors to meet the ever-growing market needs. National Benefit Programs, LLC is headquartered in Atlanta, Georgia. For more information please visit www.nationalbenefitprograms.com .
Source: Company press release.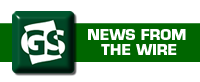 15:26:42 (EDT) 9-16-2019
Ourly rebrands as Wallit with $2.6 million in funding, new team
15:17:42 (EDT) 9-16-2019
European B2B fintech Neontri, formerly Braintri, launches in U.S.
14:58:27 (EDT) 9-16-2019
Oppenheimer, TetherView, Columbia University to Host Security Summit
14:47:15 (EDT) 9-16-2019
Sureify hires Luis Diaz as VP of Product
14:46:25 (EDT) 9-16-2019
AMTdirect names Jeff Ralyea as new CEO
14:45:51 (EDT) 9-16-2019
HashCash launches Preferred Integration Partner program
13:53:48 (EDT) 9-16-2019
City of Los Angeles, Goren Holm Ventures host BlockTankLA at CIS
13:52:33 (EDT) 9-16-2019
PSCU, Javelin to release faster payments white paper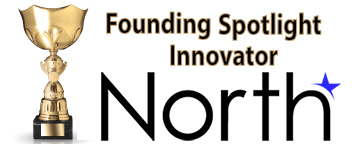 ---