The Green Sheet Online Edition
October 24, 2022 • Issue 22:10:02
Industry Update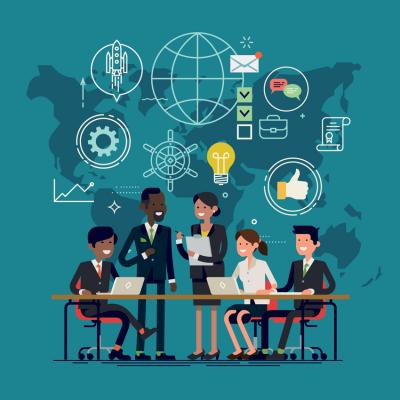 ANNOUNCEMENTS
ATMIA accepting ATMmy award entries
The ATM Industry Association is celebrating the promotion of cash and ATMs through the fifth annual ATMmys Industry Marketing Awards. The ATMmys is an annual marketing awards competition presented by the ATMIA International Marketing Forum and dedicated to recognizing the hard work and creativity required to promote cash and ATM products and services to businesses and consumers worldwide. Winners will be honored at the 2023 ATMIA US Conference, Feb. 7 to 9, 2023, in New Orleans. Submissions for the competition must be placed by Dec. 2, 2022. To enter, visit https://bit.ly/3fWehyh.
EMVCo updates EMV 3DS specifications
Global technical body EMVCo released an update to the EMV 3-D Secure (3DS) specifications to help issuers and merchants combat growing card-not-present (CNP) fraud risks. EMV 3DS 2.3.1 builds on earlier versions of the specifications with new data elements and flows that streamline consumer authentication and enhance CNP fraud prevention.
To maximize efficiencies and promote a seamless payment experience, EMV 3DS 2.3.1 replaces EMV 3DS 2.3.0. Key enhancements include new data elements to support Secure Payment Confirmation, new data elements for out-of-band authentication, user interface enhancements, and new data elements and flows for the challenge process. In other EMVCo news, the body published a new specification to support the evolution of contactless and mobile payments and simplify global acceptance for merchants, solution providers and payment systems. Version 1 of the EMV Contactless Kernel Specification was developed in collaboration with EMVCo Associates and approved for release by the EMVCo Board of Advisors.
PayTech Women honors 37 award winners, nominees
PayTech Women, formerly Wnet, a nonprofit organization helping women rise in the payments and fintech industries, recognized the winners and nominees of the 2022 Wnet Awards at the 15th annual Wnet Leadership Summit, presented by FIS, on Sept. 27, 2022, in Atlanta. The awards program is designed to encourage and honor significant contributions that support PayTech Women's mission and values.
The awards recognize members who demonstrate excellence in engaging, influencing and championing diversity in the industry and in their own companies. For the list of winners and nominees in eleven award categories, visit https://bit.ly/3VkuMo9.
Super Processor giving stock to merchants
Payment processing company Super Processor Inc. reported it launched its Merchant Appreciation Program through which it is giving its merchants up to $5 million in company stock for free. To qualify to receive shares of the company's common stock, merchants in the United States need to process a minimum of $50,000 per month in credit card sales through Super Processor. Merchant benefits include company ownership, enhanced customer service, ability to use existing POS technology, easy rate pricing, and state-of-the art online tools to manage accounts effortlessly, efficiently and securely, the company added.
VizyPay named a top workplace in Iowa
Payment processing company VizyPay, a payment processing company was named one of Iowa's Top Workplaces by Des Moines Register for the second consecutive year. The company also received the Values specialty award for its strong commitment to its three pillars of culture, transparency and advocating for small business. The list is based on employee feedback gathered through a third-party survey administered by Energage LLC. The anonymous survey measures 15 culture drivers critical to the success of any organization, including alignment, execution and connection. VizyPay was honored for its people-first workplace culture; the executive team fosters an upbeat, fun environment with authenticity, transparency and accountability built into every interaction, the survey found.
RESEARCH
BaaS providers cause fintech losses
Aite-Novarica Group released a study, commissioned by ClearBank, that reveals one in five fintechs are losing $11 million per year in product delays due to Banking-as-a-Service (BaaS) providers. The report Confusion, cost, and compliance: The bifurcation of BaaS and Embedded Banking revealed fintechs are increasingly reliant on BaaS providers to speed time to market, boost revenues and meet compliance demands. However, as fintechs scale and offer more complex services, BaaS providers are struggling to keep up. Among key findings: BaaS is now used by 82 percent of fintechs, with BaaS-related services representing, on average, 45 percent of a fintech's overall revenue; and 76 percent of fintechs identified domestic accounts and payments as primary BaaS uses.
Finastra sees progress in open finance
London-based Finastra offered a sneak peek at its annual State of the Nation Financial Services research. Results, the company stated, point to the significant progress the industry has made around open finance and collaboration, despite the challenging market conditions of the last few years. The research encompasses views from 758 professionals at financial institutions and banks across France, Germany, Hong Kong, Singapore, the UAE, the UK and the United States. Among key findings are that 85 percent of respondents agreed that open finance is already making the industry more collaborative and is having a positive impact; eight in 10 consider the sector open to collaboration, with 87 percent recognizing this as an improvement compared to five years ago.
Subscription gifting primed to soar for the holidays
According to a recent survey conducted by Recurly, the 2022 holiday season will be big for businesses with gift subscriptions, with 63 percent of consumers reporting they would consider giving subscriptions as a gift and 70 percent interested in receiving subscriptions as a gift themselves. Gen Z and millennials lead with 73 percent and 72 percent, respectively, saying they are interested in receiving subscriptions as gifts. Main reasons respondents gave for favoring gift subscriptions are that they allow recipients to experience something new (60 percent) and there are a variety of carefully-selected options to choose from (44 percent ). The top three preferred categories of subscription gifts to receive as streaming video (40 percent), retail (28 percent), and streaming audio (27 percent).
Segmint offers financial industry forecast
Segmint, an Alkami company, released 2023 Navigating The Economic Impact-2023 FI Budgeting Data Strategies, an ebook designed to help financial institutions employ strategies that can deepen and grow relationships in 2023. Among several topics identified as important are inflation's effect on credit cards and the fact that 62 percent of card holders have taken some "new action" with their cards as a result of inflation and 78 percent have potentially costly knowledge gaps in how credit cards work; the rise in the use of buy now, pay later (BNPL) services, as 43 percent of Americans have used a BNPL service, up from 31 percent in 2021; the role of cryptocurrency in the traditional financial landscape, with 44 percent of executives at financial institutions planning to offer cryptocurrency services to clients by the end of 2022.
PARTNERSHIPS
BlueStar, Zebra, JetAdvice team up
BlueStar Inc., a distributor of specialty technology solutions, now offers Thermal Managed Print Services from JetAdvice, in collaboration with Zebra Technologies' printing portfolio. This partnership is a win for all involved, the partners stated, especially for value-added resellers. BlueStar said it looks forward to the business potential to come from this addition to the printer market. JetAdvice Thermal MPS offers users such benefits as cutting down on end-user operating costs, optimizing printer performance, enhancing printer security, gaining unmatched intelligence, helping resellers identify device refresh needs, minimizing IT workloads, and providing visibility and insight into supply shortages, BlueStar added.
Gigable, Weavr to build super app
Gigable, the equitable gig economy platform that connects businesses with flexible workers, is partnering with embedded finance specialist Weavr, to enhance its payments and business banking infrastructure to transform how gig workers access earnings and control finances. The announcement marks a significant advancement in the use of embedded financial technology to boost the gig economy in the UK and Ireland. The partnership aims to reduce the time that gig workers wait to receive their earnings while also allowing them to control their finances in real-time. 
Green Payments, OVE offer fingerprint pay
Payment processor Green Payments partnered with OVE Touch & Go, a fingerprint payment system devised to make digital transactions secure, quick and easy. Through its mobile application, OVE uses patented sensors to charge customers through customized fingerprint sensors associated with a secure digital wallet. Founded in 2014, Green Payments prides itself on having helped nearly 5,000 businesses build their financial stability while generating more than $1 billion in consumer payments each year. Green Payments plans to utilize emergent technologies like OVE Touch & Go to further customize payment options for merchants and customers.
ACQUISITIONS
Rapid Finance

acquires Thrive

Rapid Finance, which is focused on helping small businesses find sustainable, customized financing solutions through a fast, simple application process, acquired Thrive, a digital lending platform provider. Rapid Finance said that as part of its recent corporate rebrand and restructuring, this acquisition represents a significant addition to the company's new technology business unit. Thrive added that its end-to-end digital lending platform enables banks, nonbank lenders and credit unions to realize meaningful operational efficiencies through a streamlined origination process and more efficient underwriting for both consumer and SMB lending.
SHF Holdings completed Safe Harbor purchase
SHF Holding Inc, formerly known as Northern Lights Acquisition Corp., completed its acquisition of SHF LLC, d/b/a Safe Harbor Financial, which offers compliance services to financial institutions serving the regulated cannabis industry. Sundie Seefried, founder and CEO of Safe Harbor, said, "We are thrilled to complete this transaction and eager to continue scaling our business and expanding our offerings to meet the needs of the cannabis industry in the United States." John Darwin, Co-CEO of NLIT, stated, "With its established leadership position in cannabis-related compliance services and continued growth in its financial institution clients, this is an exciting time for Safe Harbor to become part of a Nasdaq-listed company."
TSG acquires Global NetWatch
The Strawhecker Group, an analytics, intelligence and solutions-focused firm in the payments industry disclosed its acquisition of Global NetWatch, a software provider that monitors web, network infrastructure and card transactions across the world. The addition of Global NetWatch reinforces TSG's commitment to providing clients with impactful, value-added services, TSG stated, adding that a real need exists for payments companies to monitor performance, benchmark against competition and ensure SLAs are met. Global NetWatch built a unique SaaS performance and monitoring platform that drives synthetic traffic to simulate the end-user experience, the firm pointed out.
APPOINTMENTS
TD Bank recruits Christopher Fred
TD Bank appointed Christopher Fred as head of U.S. credit cards and unsecured lending (CCUL). Fred will lead the strategic direction of TD's U.S. bankcard, retail card services and card partnerships business. He joins TD after nearly a decade with Citi, where he managed the U.S. proprietary card portfolio, cardmember benefits, rewards program and new product development. Fred's career includes time at Goldman Sachs, where he led partnership initiatives and project management for the Apple Card, and 15 years at American Express in a variety of roles including product management, loyalty and acquisition.
Jesse Silverman joins Highline Technology
Jesse Silverman is the new general counsel for payments fintech Highline Technology. Silverman brings almost 20 years of legal expertise and industry experience to the team, Highline stated, including leading legal and compliance efforts for several fintechs, including LendUp, Nuula, and Steady. He also served as an enforcement attorney for the Consumer Financial Protection Bureau. In his new role, Silverman will lead Highline's contract efforts with clients and partners while also serving as the company's chief compliance and BSA officer, overseeing consumer compliance standards and offering product development guidance.
ETA taps Brian Yates
The Electronic Transactions Association hired seasoned financial industry and government affairs professional Brian Yates as its new senior director of state government affairs. In this position, Yates will be responsible for executing the ETA's state legislative and regulatory strategies on behalf of its member companies. Directly prior, Yates served as a state lobbyist with trade associations and at various private companies. He also spent four terms as a representative in the Missouri House of Representatives, rising to chairman of the House Insurance Committee, and vice-chair of the House Judiciary Committee. He holds a Bachelor of Arts in political science and a Juris Doctorate from the University of Missouri.

The Green Sheet Inc. is now a proud affiliate of Bankcard Life, a premier community that provides industry-leading training and resources for payment professionals. Click here for more information.
Notice to readers: These are archived articles. Contact names or information may be out of date. We regret any inconvenience.
Prev
Next