The Green Sheet Online Edition
May 23, 2022 • Issue 22:05:02
Don't skirt cash discount and surcharging rules
By Ken Musante
Napa Payments and Consulting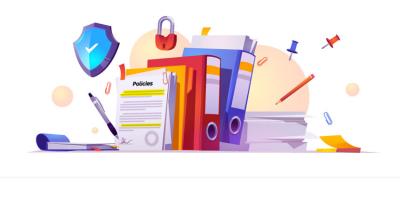 Cash discount and surcharge programs have appeal, because merchants hate paying a fee to get their money. They can easily identify and quantify payment processing costs. Less clear are the costs for reconciling a sudden increase in cash. Any bar owner can attest cash shrinks faster than a new pair of 501's. The goal of surcharge and cash discount programs is to lessen payment processing costs without impacting sales or burdening staff with extra duties. But these programs need to be explained to cardholders, and this takes time and slows checkout. A day may come when the programs are self-evident, but as Aragorn reminds us, "It is not this day."
Surcharging and cash discounts are governed by a patchwork of card brand rules and laws designed to protect consumers and dictate the context when these rules may be applied. Though surcharge and cash discount programs are similar, there are distinctions businesses must respect.
Surcharging
Surcharging adds a fee on top of the transaction amount. If you sold an item for $100 and the surcharge was 3 percent, the total at checkout would be $103. Surcharges must not exceed the merchant's discount rate, nor may they exceed 4 percent. Surcharges may be applied only against credit transactions. Debit cards, regardless of whether the PIN is entered, may not be surcharged.
Surcharges differ from convenience fees which are typically applied as a flat amount and are limited by type of merchant and/or method of acceptance (ecommerce, for example). Visa requires acquirers to register U.S. merchants at least 30 days before assessing a surcharge.
Surcharging is ideal for businesses with high average tickets and inelastic purchases. Surcharging does not make sense, however, for low ticket items; because of the 4 percent cap, the maximum surcharge on a $5 purchase is $0.20.
Cash discounts
Cash discount programs reduce the transaction amount if the customer is paying with cash. For example, a $100 transaction becomes $97. Cash discounting has gained traction as merchants have employed signage to manage disclosures. For example, a merchant's signage may state, "A Service Fee Is Applied to All Transactions" and "Cash Discounts are Applied to All Cash Purchases." In this context, all card transactions, even debit transactions, are charged the full amount (which includes the service fee) of the purchase.
Living on the edge
Some processors refuse to offer this form of cash discounting as they have deemed it a mislabeled surcharge. They are concerned that such programs violate either the law or card network regulations and that by offering such programs, they are complicit.
Card networks have begun reaching out and demanding acquirers assess and attest to compliance with the law and card network rules. The networks want to know, for example, how debit cards are exempt from surcharging when this strategy is employed.
This is an interesting tack for the card networks. Historically, they have managed surcharge and cash discount violations based on individual complaints. Individual merchant adjudication would be futile in dealing with the current state. Because of the disparity in acquirers' perspectives, the card networks are taking action.
The networks allege that some acquirers may be allowing the following violations:
Surcharge assessment on debit card transactions

Surcharge amount in excess of acceptance cost

Non-compliant surcharge disclosure signage

Merchant not registered before commencing surcharging

Non-compliant deployment of cash discounting
I suspect this will force the cash discount programs to be modified so that debit cards are excluded. Regardless of how you feel about the Durbin Amendment, I suggest not trying to finesse a fee on debit cardholders. This will come to a head soon enough, and I expect regulation to further detail how cash discounts may or may not be applied against debit transactions. I suspect, too, that some will be slow to recognize the gravity of the situation, and the card networks will make examples of them.
Remind me, what was our intent?
Both surcharge and cash discount programs are designed to push customer transactions to pay with cash and minimize card fees. Were all customers to pay via cash, however, the business would be burdened with security and physically counting, tracking and banking cash. Cannabis retailers know all too well the dangers inherent in managing large amounts of cash. Reconciling, too, can be more burdensome if your POS is not equipped to manage surcharge and cash discounts.
Surcharges and cash discounts have their place in our industry. They further merchant options and differentiate programs. Acquirers should consider the programs that are right for them and their clients. Part of that consideration is fully understanding the card brand rules and applicable laws and building sustainable portfolios within those parameters.

As founder of Humboldt Merchant Services, co-founder of Eureka Payments, and a former executive for such payments innovators as WePay, a division of JPMorgan Chase, Ken Musante has experience in all aspects of successful ISO building. He has also served as an expert witness on numerous complex civil and criminal cases in payments, a service he provides, along with consulting on merchant services and platforms, as founder of Napa Payments and Consulting, www.napapaymentsandconsulting.com. Contact him at kenm@napapaymentsandconsulting.com, 707.601.7656 or www.linkedin.com/in/ken-musante-us/.
The Green Sheet Inc. is now a proud affiliate of Bankcard Life, a premier community that provides industry-leading training and resources for payment professionals. Click here for more information.
Notice to readers: These are archived articles. Contact names or information may be out of date. We regret any inconvenience.
Prev
Next