The Green Sheet Online Edition
May 23, 2022 • Issue 22:05:02
The very point of sale: Stone soup with Obsidian Banking
By Dale S. Laszig
DSL Direct LLC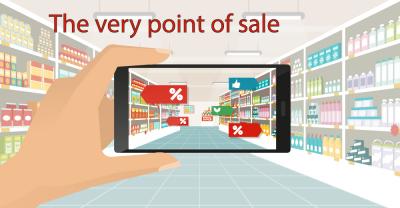 The folktale Stone Soup opens with travelers seeking sustenance and support. Tired and hungry, the lead characters are rebuffed by people attending to their own issues while food and shelter remain out of reach. Undeterred, the heroes boil a pot of water over a small campfire. Inside the pot, they place a single smooth stone.
When passersby ask what they're cooking, the travelers say they're making stone soup and just need a pinch or two of ingredients to round it out. Makes sense, villagers say, and they return with carrots, parsley, sweet corn and cabbage. Hours later, the village enjoys a bountiful meal that began with a single smooth stone.
This favorite childhood tale came to life in my March 2022 interview with Obsidian Banking at Fintech Meetup. The virtual conference drew commerce and banking leaders from around the world for a series of curated speed networking sessions. In our 15-minute meeting, Steven Farrar, co-founder and CFO at Obsidian, shared the company's vision and mission.
Banking reimagined
Farrar said he and co-founder Damon Kirk, CEO at Obsidian Banking, are building a financial services platform for the Black community. The Detroit-based partners will offer a range of services and educational resources designed to drive financial, spiritual and cultural success.
"Obsidian is a fintech bank offering modern traditional banking and investment services catered to Black millennials," Farrar said, while noting the company plans to launch its banking app and investment platform very soon following a lean beta test. The mobile banking app will offer checking accounts, as well as debit cards with round-up investing and a built-in buy now pay later option powered by equipifi.
Obsidian's proprietary Erupt technology is designed to leverage big data, and it can automatically direct users' investments into the most preferred portfolios, Farrar noted. In addition, he said, the app's integrated BNPL solution, powered by equipifi, will extend personalized BNPL offers based on each user's unique profile and financial health.
Kirk and Farrar's vision drew attention and accolades from fintechs, earning them a Best New Product honor at Benzinga's 2022 Global Fintech Awards and Spirit of Detroit Award from the Detroit City Council, which Kirk compared to a Grammy win for leaders focused on shaping the city's future and quality of life.
A galvanizing concept
Noting that 7.3 million Black Americans are unbanked and 66 percent do not own stocks, Farrar shared plans to launch Obsidian Banking's #MillionDoorsChallenge on June 19, 2022, when he and fellow Obsidians go door to door in Black communities across America, sharing ideas, information and resources.
This uniquely analog approach to digital banking will begin in Detroit, he said, then move East and West. The initiative will culminate in South Carolina's Gullah Geechee Corridor, which Farrar described as a historic area, steeped in West African culture, that has retained much of its original art, traditions and language.
"Over 60 percent of Black dollars go uninvested and are not funneled through the U.S. banking system," Kirk said. "Giving our people this type of access now can not only help stop the drastic decline of Black wealth, but also lead to generations of financial growth."
The fintech community has brought an array of ancillary products and services, adding flavor and texture to Obsidian's stone soup, Farrar stated. Following are notable examples:
Bank of America: BofA brought Better Money Habits, a suite of online resources that addresses every stage of a consumer's financial journey. Consumers who are just starting out, working and growing, nearing retirement or enjoying their sunset years, can answer a short questionnaire on the company's website to receive relevant articles, tips and insights to help with today's and tomorrow's goals. Additional information is available at bettermoneyhabits.bankofamerica.com/en .

equipifi: Buy now, pay later provider equipifi brought a customized, integrated BNPL solution to Obsidian's mobile banking app. The solution will extend personalized offers tailored to each end-user's financial health and ability to pay, the company stated.

State of Michigan: Governor Gretchen Whitmer proclaimed April 21, 2022, "Black Financial Literacy Awareness Day" in Michigan. "[T]here is a strong link between financial literacy and financial wellness among African-Americans," Whitmer said in a statement. "Those who are more financially literate are more likely to plan and save for retirement, to have non-retirement savings and to better manage their debt; they are also less likely to be financially fragile."

Access One Solutions: George Sarantopoulos, founder and CEO of Access One Solutions Inc., congratulated Obsidian Banking for its commitment to financial literacy and empowerment. The two companies are in discussions. "We're happy to be working with Obsidian Banking because we believe in what they're trying to accomplish," he said. "If we want, fintechs can seize this moment and change the world and no one has to stay unbanked."
Contributions continue to pour in from high-profile angel investors, fintechs and financial institutions, some of whom are currently under non-disclosure agreements, Farrar reported.
Block negativity, stimulate growth
Most professionals experience peaks and valleys in their careers. At times, challenges may seem insurmountable, but these occasions bring out the best in people. When retail and hospitality merchants struggled to stay in business during the pandemic, the fintech community brought them digital tools to survive business shutdowns, self-attended solutions to overcome labor shortages and advanced logistics to bridge gaps in the supply chain.
As the pandemic recedes from view, fintechs continue to collaborate on causes that are bigger than any one company, country, nationality or race. As people who routinely solve problems with technology, it's only natural for fintechs to apply their unique tools and skill sets to any type of challenge, not just the ones their channel partners, merchants and customers are facing, but the big economic, environmental and geopolitical issues of our time.
Financial inclusion has long been a major issue, especially for Black Americans. When Damon Kirk and Steven Farrar set out to close the wealth gap, they began with a single smooth stone made of molten lava, called Obsidian. According to legend, Obsidian has healing powers and forms a shield against negativity while stimulating growth. The recipe appears to be working.

Dale S. Laszig, senior staff writer at The Green Sheet and managing director at DSL Direct LLC, is a payments industry journalist and content strategist. Connect via email dale@dsldirectllc.com, LinkedIn www.linkedin.com/in/dalelaszig/ and Twitter @DSLdirect.
The Green Sheet Inc. is now a proud affiliate of Bankcard Life, a premier community that provides industry-leading training and resources for payment professionals. Click here for more information.
Notice to readers: These are archived articles. Contact names or information may be out of date. We regret any inconvenience.
Prev
Next