The Green Sheet Online Edition
October 25, 2021 • Issue 21:10:02
Industry Update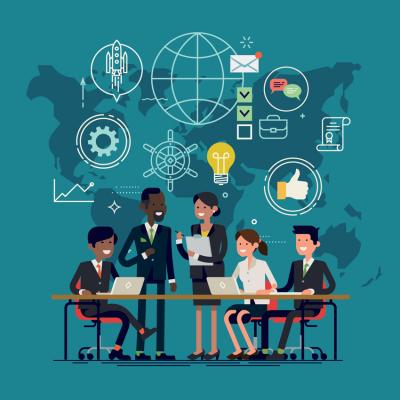 ANNOUNCEMENTS
CFPB urged to address fintech payday loans
A coalition of 96 consumer, labor, civil rights, legal services, faith, community and financial organizations and academics is urging the Consumer Financial Protection Bureau to revoke or significantly revise two actions the CFPB took in late 2020 regarding earned wage access (EWA) products. The coalition stated that the CFPB's EWA advisory opinion and PayActiv approval order—which declared certain EWA programs not to be "credit"—threaten to create loopholes in federal credit and fair lending laws and are being misused to promote fintech exemptions in state payday loan laws.
"The CFPB's sloppy legal opinion, issued with no public input, threatens to open a gaping hole in our lending and fair lending laws for fintech payday loans," said the National Consumer Law Center's Lauren Saunders.
Futurex releases CPoC 360
Futurex launched its CPoC 360 service to help organizations fulfill cryptographic requirements of the PCI Security Standards Council's Contactless Payments on COTS (CPoC) standard for SoftPOS developers. CPoC enables contactless payment transactions from commercial off-the-shelf (COTS) devices such as smartphones or tablets with no need for additional hardware.
Hosted in Futurex's VirtuCrypt Cloud, the CPoC 360 service is designed to help anyone building SoftPOS applications get to market with less cost and in less time by helping them meet a range of data security requirements, Futurex stated. The standard accelerates adoption of contactless payments for individuals and small businesses, while ensuring a high level of security, the company added.
G+D wins two Juniper innovation awards
Juniper Research recognized two solutions from Giesecke+Devrient (G+D) in its Future Digital Awards. G+D's QR code payment system for mobile payments, Convego Pearl, and its payment platform for wearables, Convego CloudPay eSE, each won first prize in their respective categories. This is the second consecutive year G+D has been honored in Juniper's Future Digital Awards, which have been highlighting the most innovative and effective technology solutions since 2008. In evaluating candidates, the judges looked for innovators that have made outstanding contributions to their industry and will have a significant impact on the further development of their markets.
GPS opens MENA headquarters
Paytech provider Global Processing Services launched its Middle East and North Africa (MENA) office and appointed payments expert, Arnav Rath, as head of the region. Headquartered in Dubai, the team will focus on helping financial services providers scale, both throughout the region and beyond, while delivering local expertise and partnership. GPS stated it intends to support established financial institutions and startups across key verticals including digital banking and remittances, buy now pay later, expense and payroll management, youth banking, and financial empowerment.
Tassat wins Google Cloud award
Tassat Group Inc., a provider of blockchain technologies for financial institutions, reported that it won a Google Cloud Financial Services Customer Award, which recognizes technical excellence and innovation in the TassatPay Network.
The inaugural award was presented at the Google Cloud Next '21 global digital event on Oct. 12, 2021. Tassat said it was selected for its achievements using Google Cloud to help power its offerings, which provide blockchain benefits such as real-time payments, smart contracts and enhanced data capabilities. TassatPay added that it enables real-time, on-demand, 24/7/365 payments for banks to offer to their commercial customers and works by tokenizing their U.S. dollar deposits.
RESEARCH
Bluefin issues security brief for petroleum sector
Bluefin, a provider of encryption and tokenization to protect payments and sensitive data, issued a new payment security brief titled P2PE for Petroleum and C-Stores: Bluefin Industry Partner and Payment Security Solution. The brief provides an overview of the petroleum environment, including the major manufacturers, hardware and software providers and their roles, and the complexities of fuel merchant processing. It also details the payment security features needed by petroleum and convenience stores (C-stores) and merchants, including PCI-validated point-to-point encryption (P2PE).
According to Bluefin, the brief also discusses the first true PCI-validated P2PE solution using Bluefin's Decryptx P2PE product and those from industry partners—including Allied Electronics, NCR, Transaction Network Services and Comdata—that will encrypt payment data not only at the pump, but also within the C-store environment for major petroleum merchants.
CSI releases consumer cybersecurity survey
Computer Services Inc., a provider of end-to-end fintech and regtech solutions, released findings from a cybersecurity survey conducted by The Harris Poll on CSI's behalf. The report offers insights and analysis of how consumers' cybersecurity concerns have changed since a prior CSI survey completed in 2019. The pandemic accelerated the adoption of online shopping and mobile banking among consumers, making cybersecurity education a top priority for financial institutions, CSI found.
The poll ran online from June 10 to 14, 2021, and represents feedback from nearly 2,100 Americans, 18 years of age and older, about their security concerns, beliefs and practices. According to the results, consumers are most concerned about identity theft (60 percent) and stolen debit or credit card information (60 percent).
Also, 30 percent of consumers believe it is okay to use the same password for an online bank account that is used for other online accounts, which marks an increase of six percentage points from 2019.
Mercator ranks 12 API management platforms
According to Mercator Advisory Group, its research report How to Build a Production-Ready Banking API Portal and Avoid EU Mistakes identifies the key issues that have delayed the deployment of the PSD2 Open Banking mandated API sets, as well as compiles performance data that highlights the challenges. The report breaks challenges down into issues related to technologies versus issues related to standards implementation.
It identifies the three core functional areas that establish a robust API portal and then rates 12 suppliers against key criteria that make up the three functional areas. Mercator said the report provides all the information required to understand why Europe has had so much trouble implementing the PSD2 mandate and how to evaluate a financial institution's existing IT infrastructure to determine the API management platform that will fit well into existing infrastructure without duplicating key functions already operating effectively.
PARTNERSHIPS
Factor4 integrates with Dejavoo's Android terminals
Factor4 LLC, a provider of gift card and loyalty solutions, completed its gift card and loyalty integration with the new Android terminals offered by Dejavoo Payment Software Solutions. The terminals include QD1, QD2, QD3, QD4 and QD5. The integration is expected to enable Dejavoo's clients to seamlessly process gift card and loyalty transactions via the new devices. Dan Battista, Factor4 CEO, said, "Our partnership with Dejavoo enables their merchants to provide contactless gift card and loyalty transactions in-store and utilize all of our program functionality. It also enables them to have an omnichannel solution that includes Factor4's online and mobile capabilities that run on one integrated platform."
IRIS CRM adds Merlink dispute responder
IRIS CRM reported that its Dispute Responder now includes support for TSYS FSP ISOs to manage their merchant disputes through IRIS CRM. TSYS FSP ISOs using Merlink—TSYS's internal dispute management system—can now enable merchants and agents to receive notifications of new chargebacks and retrievals for merchants within 24 hours of a dispute being filed; once notified, merchants, agents or ISOs can easily reply with supporting documentation directly from IRIS CRM, IRIS stated.
Near-instant notifications, electronic replies and automated reminders will help the merchants of TSYS FSP ISOs win more disputes and retain more of their hard-earned revenue, as well as enable the ISOs to attract more merchants by enabling them to digitally respond to disputes through their custom-branded merchant portal, the company added.
Mastercard, Escher partner on money transfers
Mastercard and Escher, a service provider to postal operators and couriers, allied to bring new financial services to post and parcel carriers. Postal operators who leverage Escher's customer engagement platform, Riposte, can now offer Mastercard's cross-border services directly at the POS. Mastercard's cross-border services allow people and businesses to send and receive money securely and with certainty through a single connection to more than 100 countries, including emerging and in-demand markets, the partners stated, adding that Mastercard's cross-border capabilities support multiple payment use cases and can reach a variety of endpoints including bank accounts, mobile wallets, and cash payout locations around the world.
Payroc, PayTomorrow team up on BNPL
In partnership with PayTomorrow, Payroc will now offer financing as an alternate form of payment at participating businesses, specifically high-ticket durable goods retailers. "Buy now, pay later solutions are on the rise in the ecommerce and retail verticals as consumers seek additional ways to make purchases," Payroc stated.
"PayTomorrow will seamlessly integrate into an existing business website, as well as offer in-store and over the phone availability." According to Payroc, the solution features flexibility in payments, leading to an increase in average order value and conversion rates from business visitor to purchasing customer. Plus, Payroc added, there are no credit requirements, finance decisions are released instantly, and merchants are paid upfront for the goods purchased through the platform.
WPP, Snap using AR for immersive commerce
WPP and Snap Inc., the camera company behind Snapchat, formed a global partnership, The AR Lab, to help brands build and deliver immersive experiences for consumers using augmented reality (AR). Focused on ecommerce, the partnership combines Snap's AR technology with WPP's integrated capabilities across creative, media, commerce and technology, allowing WPP clients to better connect with their customers on the Snapchat platform and drive meaningful business results through AR, the partners stated.
As Snap's inaugural Agency AR partner, WPP will collaborate with Snap on new products and technology, such as the recently launched Snapchat Trends tool, which allows teams to use proprietary insights and data to inform creative and campaign development, they added.

ACQUISITIONS
Celero fully integrates, rebrands TransNational
Following its 2020 acquisition of TransNational Payments, Celero Commerce achieved full integration of TransNational and repositioned the provider of electronic payments technology as part of the new Celero brand. "With the addition of TransNational, as well as the previously acquired payments providers UMS Banking, Elmhurst Financial, FlashBanc, Tandem Innovative Payment Solutions, as well as SaaS developer RazorSync, the new Celero Commerce serves approximately 45,000 merchants processing more than $18 billion in card volume annually.," Celero stated, adding that it partners with more than 150 financial institutions and is now among the top 10 nonbank payment processor in the United States.
APPOINTMENTS
Two executives sign on with VizyPay
VizyPay appointed Jason Bahnsen as general counsel and director of risk/compliance, and Mana Thongvan as director of operations. Each is the first to hold their respective roles within the company; both will help drive the organization forward through streamlined operational workflow, as well as with development and implementation of a risk and compliance program, VizyPay stated. Previously, Bahnsen was a creditor's rights litigator with a private law firm for 14 years.
He then joined a national bank where he served as compliance officer in consumer lending compliance—cards, retail and merchant services. Before Vizypay, Thongvanh held engineer and project manager positions in the construction field for 17+ years. Thongvanh oversaw the building of hotels, hospitals, casinos, apartment buildings and more.
IF hires P. Norman Boone Jr.
Independent Financial named P. Norman Boone, Jr. as head of treasury management. Boone, a Certified Treasury Professional, will manage professional teams in both Texas and Colorado that manage, consult and sell treasury solutions to commercial customers.
Responsible for sales, strategy and execution within the corporate, middle market, he will also oversee support and training for commercial card sales, merchant services, foreign exchange services and treasury sales. Boone has more than 29 years of experience in the banking industry supporting growth objectives, developing lines of business, reshaping product platforms and building sales programs.
Provana recruits Mike Keister
Provana, a platform provider for the credit and collections industry, named Mike Keister as senior vice president and chief revenue officer. Keister will oversee the company's sales and business development strategy and execution, with a focus on customer success. Keister joins Provana from Zapproved, a legal technology company. With nearly 20 years of sales leadership experience in SaaS solutions, Keister excels at scaling sales organizations to support rapid growth and is passionate about combining this approach with a keen attention to delivering on client expectations, Provana stated.
Matt Thompson joins Socure
Socure, a provider of digital identity verification and fraud solutions, selected Matt Thompson to serve as general manager of public sector solutions. Thompson is a recognized leader and innovator in the digital identity space, with a proven track record of successfully working with government agencies and leading large-scale digital transformation projects, Socure stated.
He led IDEMIA's Civil and Digital Identity Business in North America, where he oversaw efforts to drive the industry-wide transition from physical to digital driver's licenses. A co-founder of ID.me, he has also been awarded three patents covering mobile biometric liveness detection, as well as tiered and third-party authentication.

The Green Sheet Inc. is now a proud affiliate of Bankcard Life, a premier community that provides industry-leading training and resources for payment professionals. Click here for more information.
Notice to readers: These are archived articles. Contact names or information may be out of date. We regret any inconvenience.
Prev
Next