The Green Sheet Online Edition
October 11, 2021 • Issue 21:10:01
Industry Update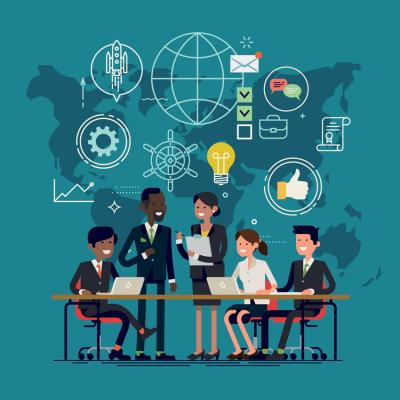 ANNOUNCEMENTS
BHMI joins U.S. Payments Forum
Enterprise software applications provider BHMI officially joined the U.S. Payments Forum. As a national, cross-body organization focused on key issues impacting the payments industry, the U.S. Payments Forum promotes the efficient, effective introduction of new and emerging payments technologies across the country. As a member, BHMI will support the organization's efforts to collaborate with fellow payments industry stakeholders helping enhance the successful implementation, adoption and security of these technologies.
IDC recognizes CSI as a Top Fintech Provider
Computer Services Inc., which specializes in end-to-end fintech and regtech solutions, was named by IDC Financial Insights to its 2021 IDC FinTech Rankings for the 10th consecutive year. The annual ranking highlights the top 100 global technology providers in the industry. The providers named this year are proven industry leaders based on their ability to accelerate their customers' digital transformation initiatives, IDC stated. Rising two spots in this year's ranking, CSI appears 58th on the list. CSI provides an enhanced banking experience through core processing, digital banking, payment services, IT management, regulatory compliance and document distribution solutions.
PAX adopts 'Empowering Digital Payments' slogan
To demonstrate how it has embraced the monumental shifts in the payments industry, PAX Technology revealed that it changed its company slogan to Empowering Digital Payments. "This change not only reflects PAX's position as an innovator," said Andy Chau, chief executive officer for PAX. "It showcases how PAX will continue to believe in empowering all merchants, large and small, with the power of digital payments and the benefit of omnichannel commerce solutions."
Paysafe waives certain fees, heralds brand ambassador
Specialized payments platform Paysafe launched a campaign in the United States that will see it waive $1 million of collective processing fees for small and midsize businesses (SMBs) that sign up with Paysafe as new customers. The initiative, Paysafe said, recognizes the tough climate many smaller retailers have been navigating due to the COVID-19 pandemic and underscores its commitment to support their future growth. Emphasizing Paysafe's focus on the long-term success of SMB retailers, the campaign's launch was timed to coincide with National Small Business Week, Sept. 13 to 15.
In other company news, Paysafe revealed that Diego Boneta signed on as the first U.S. brand ambassador for Skrill Money Transfer. Mexican-born Boneta is the star of Netflix's hit Spanish-language musical biopic Luis Miguel. The Series will represent the international money transfer service in an upcoming TV, social media and PR campaign showcasing the importance of family and staying connected. The digital wallet's transfer service allows customers across the continental United States to easily send funds to friends and family overseas, including to Boneta's native Mexico as well as Spain, Portugal, and 25 other Asian and European countries, Paysafe said.
Unbanked receives Visa Ready certification
Unbanked, a fintech provider that connects traditional enterprise and banking systems with blockchain, reported that it is now certified as a Visa Ready partner for Program Management within the Visa Fast Track Program. Unbanked was approved in 2020 as a Fast Track Enablement Partner and. With this VISA Ready certification, it plans to expand its capabilities to its suite of partners. Unbanked said its partners are given a seamless way for their customers to interact with cryptocurrencies, using linked debit cards and bank accounts that can act as an easy gateway from dollars to cryptocurrencies.
RESEARCH
Emerging markets lead mobile wallet growth
A new study of mobile wallets released by payments fintech Boku, with data from Juniper Research, revealed that Europe will be home to four of the ten fastest-growing countries for mobile payment transactions by 2025: Russia, Germany, Portugal and Sweden. Africa, the Middle East and Latin America are the markets set to grow most significantly by 2025, researchers found.
When it comes to specific wallets, SadaPay (Pakistan), MercadoPay (Brazil) and PicPay (Brazil) are predicted to be the fastest growing mobile wallets in the next four years.
SMBs in UK bouncing back post-COVID
A survey by Capify found the UK's small to midsize businesses (SMBs) are bouncing back strongly as coronavirus restrictions continue to ease. Forty-five percent of approximately 250 SMBs surveyed in the summer of 20201 said they had hit or surpassed pre-COVID levels of transactions, a further 26 percent expected to return within one year, and 48 percent of businesses had adapted their business models in some way to survive during lockdown.
The results also show businesses are turning to alternative lenders and traditional banks for financing in equal numbers, Capify reported.
FitForCommerce releases Omnichannel Retail Index
FitForCommerce released the 2021 Omnichannel Retail Index findings in partnership with the National Retail Federation. The index examines how 100 retailers and brands from 13 verticals perform across more than 250 digital and in-store criteria. As the COVID-19 pandemic persists and consumer habits take new shape, retailers continue to rely on digital and omnichannel capabilities to remain open, researchers found, adding that the pandemic forced retailers and brands to double down on critical functionality such as BOPIS, curbside pickup and inventory availability. Researchers also noted an increase in adoption of digital and omnichannel best practices from 54 percent in 2019 to 62 percent this year.
IoT transactions continue growth in U.S. households
Mercator Advisory Group released a report covering IoT transactions and payments titled Internet of Things Technology and Consumer Devices: Machine Triggered Payments Continue Growth in U.S. Households. The research explains the current market, discusses the driving factors that influence rate of adoptions, and describes how stakeholders can gain a foothold in this burgeoning ecosystem, Mercator stated.
The report covers how consumers pay for subscription models, leveraging that data to infer how IoT payments have a market-entry template for U.S. households. Mercator also provides analysis of developments in the smart/IoT consumer device sector, as well as data on VC investments in IoT technology.
PARTNERSHIPS
ClearSale, Bold Commerce team up
Global fraud protection provider ClearSale partnered with ecommerce solutions provider Bold Commerce. The partnership combines the benefits of the Bold Checkout solution with the ClearSale platform to provide seamless access to world-class fraud detection and the largest team of specialized fraud analysts in the industry, ClearSale stated, adding that the solution will be available as an integration for Bold Checkout, the commerce platform's customizable, extensible checkout framework. Bold Checkout's feature set also includes localized shopping experiences, multilingual checkout, address validation and flexible payment options. Factor4, SavorConnect launch
Omnichannel gift cards on Shopify
Factor4 LLC, a provider of gift card and loyalty solutions, partnered with SavorConnect, a cloud-based integration platform, to launch omnichannel gift cards (usable online, in-store and via mobile devices) on Shopify. "We believe this is the first omnichannel gift card on Shopify that allows merchants to choose their payment partner," said Dan Battista, Factor4's CEO. "Factor4 integrates with over 100 payment processors." Today's consumers want to use gift cards in stores and on mobile platforms as well as via websites which they can do at infinite locations because of Factor4's partnership with SavorConnect, Factor4 added.
Futurex, Verifone expand remote key loading
Futurex, which specializes in hardened, enterprise-class data security solutions, introduced an encrypted key loading solution in collaboration with Verifone, a provider of payment and commerce solutions. Remote key loading that leverages encrypted key loading is an essential part of managing POS terminals and PIN pad devices. This technology securely delivers encryption keys wherever they are and fulfills PCI PIN 3.x and PCI P2PE requirements, the partners stated, adding that they have worked together to provide encrypted key loading functionality for more than a decade. With on-premises and cloud deployment models, Futurex's latest generation of this technology takes the solution's sophistication and versatility to new heights, they added.
Repay, Veem enter strategic partnership
Repay Holdings Corp., which offers vertically integrated payment solutions, entered into a commercial partnership agreement with Veem to expand each party's B2B payment capabilities. With the agreement, Repay said, it will expand its ability to deliver cross-border payment options, and Veem will broaden its capabilities by leveraging Repay's core B2B virtual card and acquiring technology. In addition to the commercial relationship between the two parties, Repay made a minority equity investment in Veem to provide additional support for Veem's growth.
Shazam, FTNI partner on mobile RDC
Financial Transmission Network Inc., a provider of integrated receivables, payment processing and cash application solutions, and Shazam, a member-owned debit network, core processor and provider of financial services to community financial institutions, launched FTNI's ETran Mobile Remote Deposit Capture services to streamline acceptance and processing of consumer check deposits for community financial institutions. ETran's design enables organizations and financial institutions to tailor the platform to their unique needs to modernize and automate payment processing and cash application operations across payment methods and channels, the partners stated.
ACQUISITIONS
Entrust acquires Antelop Solutions
Entrust, a provider of identity, payment and data protection, agreed to acquire Antelop Solutions, a financial technology company that enables financial institutions to issue secure digital credit and debit cards to customers. Entrust said that combining Antelop's solutions with its card portfolio, Entrust can help banks and financial institutions create integrated, seamless digital and physical financial card and payment experiences for their customers. Antelop, founded in 2014, serves more than 40 leading banks in 25 countries, and its employees will join Entrust with the acquisition, including Antelope founder and CEO Nicolas Bruley, Entrust stated.
Finical completes Zero Charge acquisition
Finical Holdings LLC, a provider of electronic payments in North America, completed its acquisition of Platinum Processing LLC, DBA Zero Charge Processing. Finical said it provides credit card processing services to thousands of businesses in North America and markets its services through its relationships with independent sales partners, as well as strategic relationships with various vendors and banks.
Zero Charge Processing is a Texas-based corporation providing credit card processing services to businesses in North America. Zero Charge's main focus is on eliminating up to 100 percent of their customers' credit card processing fees through use of cash discount and surcharge programs, Finical added.
APPOINTMENTS
Will Anderson joins Featurespace C-suite
Featurespace, a provider of crime prevention software, hired Will Anderson as chief communications and marketing officer. In addition to nearly two decades of global communications and marketing experience in the tech, telecom and financial services sectors, Anderson served 17 years as an officer and major in the British Army. Prior to Featurespace, Anderson served as senior vice president of corporate affairs and brand at Careem. At Careem, Anderson led communications, government relations and launching of a refreshed brand strategy following the company's acquisition by Uber. He was also a partner at the Brunswick Group.
MorganFranklin Consulting selects Kazmi
MorganFranklin Consulting added identity and access management (IAM) expert Zubaid Kazmi as a managing director in its cybersecurity practice. Kazmi has spent more than 20 years in professional services advising Fortune 500 clients on IAM initiatives across the financial services, insurance, fintech, higher education and retail sectors. Prior to joining MorganFranklin, he served as a managing director of IAM for EY. He also served as a managing director of digital identity and access management at Sila Solution Group.
Rucker joins MWAA advisory board
Payment processor VizyPay celebrated the appointment of Elizabeth Rucker, VizyPay's director of training and talent acquisition, to the Midwest Acquirers Association Advisory Board. The board provides expert guidance and education for the advancement of payment professionals, such as ISOs, MSPs and financial institutions. "In this role and with the support of my VizyPay team, I look forward to helping advance the industry as well as the educational elements brought to fruition through the MWAA," Rucker said.
Morrison & Foerster hires Silberman
The law firm Morrison & Foerster added Jeff Silberman as a partner in its fintech and financial services groups. Silberman brings nearly two decades of legal experience in the fintech, financial services and capital markets space, including nine years as in-house and general counsel at prominent fintech and financial services companies. His focus includes bank/fintech partnerships, mobile banking and app-based financial services, ecommerce and marketplace business models, blockchain and smart contracts, cryptocurrencies, and payments. He has extensive experience advising financial institutions and high-growth companies.

The Green Sheet Inc. is now a proud affiliate of Bankcard Life, a premier community that provides industry-leading training and resources for payment professionals. Click here for more information.
Notice to readers: These are archived articles. Contact names or information may be out of date. We regret any inconvenience.
Prev
Next