The Green Sheet Online Edition
September 27, 2021 • Issue 21:09:02
Industry Update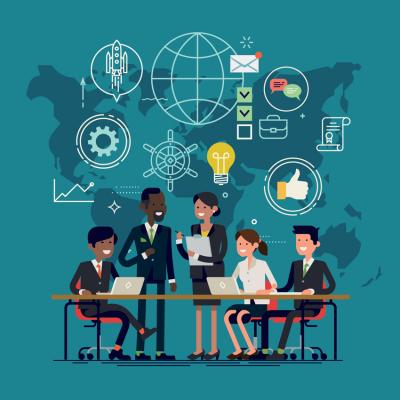 ANNOUNCEMENTS
Bluefin receives U.S. patent for ShieldConex
Bluefin, a provider of payment and data security solutions, received its first U.S. patent on the ShieldConex data security platform for tokenized encryption of personally identifiable information (PII), protected health information (PHI), and payment/ACH account data. U.S. patent 11,070,534, Systems for Vaultless Tokenization and Encryption, covers an iFrame service for collecting data; a tokenization service for (de)tokenizing and encrypting/decrypting data; and management and creation of templates for iFrame collection, (de)tokenization and encryption/decryption. ShieldConex utilizes hardware-based encryption and vaultless tokenization to secure PII, PHI, cardholder data and ACH account data entered online, Bluefin stated.
Chosen Payments' Brodsly launches concierge platform
Jeff Brodsly, founder of Chosen Payments, launched 100GROUP, a new concierge platform. 100GROUP, a multifunctional concierge for business owners across the United States, will offer products and services each business requires to operate, Brodsly stated, adding that in all his ventures, he has endeavored to solve problems and help people. Observing evolving outsourcing practices and loss of an old-school personal touch, Brodsly saw a growing gap between business owners and vendors. The 100GROUP's mission is to give business owners one VIP concierge to serve them 24/7 with service and support in areas such as business management software, payment processing, business phone systems and business insurance.
ETA releases guiding crypto principles
The Electronic Transactions Association released 5 Guiding Principles for Crypto, which is designed to guide the consideration of any new laws and regulations for crypto assets. The ETA noted that as a trade association representing the breadth of the payments industry, it has deep expertise in payments technology, including the use of cryptocurrencies, blockchain and other crypto-related technologies to facilitate payment transactions. The association believes policymakers should carefully consider its five principles so that proposals best serve the needs of consumers and businesses, further financial inclusion, preserve and strengthen the financial system, minimize fraud and money laundering, and ensure that consumers and businesses continue to have access to a robust, innovative array of secure banking and payment options.
G2.com names MineralTree a market leader
MineralTree, an accounts payable and payment automation solution provider, was ranked as a Market Leader in the Fall 2021 G2 Grids for AP automation software and enterprise payment software. G2.com, a tech marketplace with over 1 million user reviews, issued the G2 report while adoption of AP and payments automation continues to accelerate and more businesses seek to take advantage of the operational efficiencies, cost savings and strengthened supplier relations that come with it. Also, in a recent survey conducted by MineralTree, AP was the number one back-office digitization priority for respondent businesses.
Insight Partners invests in NMI
NMI, a commerce enablement technology company, received a new equity investment from private equity and venture capital firm Insight Partners. Insight Partners joins existing investors Francisco Partners and Great Hill Partners. NMI will continue to be led by CEO Vijay Sondhi and the current management team, who invested alongside Insight Partners, Francisco Partners and Great Hill Partners. NMI, which was acquired by Francisco Partners in 2017, said it processes more than $150 billion in payments annually, and enables critical payment functionality for 2,800+ partners and more than 250,000 merchants globally.
Nacha launches DirectDepositDelivers.org
To illustrate how direct deposits sent through the ACH network are vital to Americans, Nacha launched DeliversDirectDepositDelivers.org. The site shows why government agencies rely on ACH to distribute a range of payments. In fact, Nacha noted, direct deposit via ACH is used for: 99.5 percent of federal salaries, 99 percent of Social Security benefits, 90 percent of tax refunds, 86 percent of child tax credit payments, and 79 percent of economic impact payments. Another benefit of the ACH network is the ability to choose same-day ACH to deliver funds even faster, Nacha added.
VibePay to offer voice-activated payments in Europe
VibePay now offers account-to-account voice activated payments in Europe. VibePay's users can pay or request payment from others with their voice directly (via Siri) and instantly from one UK bank account to another, with no fees. VibePay said the solution was put into production after it listened to community feedback on new tools to make account-to-account payments quicker and simpler. Users can activate the voice-initiated technology using Siri with a simple sentence, for example, "Hey, Siri, send money to Luke!" It is the latest offering in VibePay's mission to transform how consumers and businesses interact with payments and comes ahead of the launch of VibePay Pro later this year, which will enable sellers and entrepreneurs to interact with customers and audiences in new ways, VibePay said.
RESEARCH
SMBs struggling amid pandemic
Small businesses are struggling to recover amid pandemic-related headwinds, according to data released from the Goldman Sachs 10,000 Small Businesses Voices initiative. The data from a recently completed survey is a warning sign that more action is needed to aid small business owners as they continue on their road to recovery, researchers stated. Forty-four percent of small business owners have less than three months' cash reserves, putting their businesses and employees in danger should a COVID-19-related shutdown or other emergency occur, they noted, adding that the number is higher—51 percent—for Black-owned small businesses. Thirty-one percent of small businesses needing capital reported being very confident they would get access to funding; only 20 percent of Black-owned small businesses reported the same level of confidence, researchers wrote.
LexusNexus Risk Solutions: bot attacks rising
LexisNexis Risk Solutions released findings from its latest Cybercrime Report, which covers the first half of 2021. This edition of the biannual report revealed that bot attack volumes grew 41 percent year over year with human-initiated attacks falling by 29 percent. The report confirmed earlier trend patterns showing that the financial services industry and media businesses bear the brunt of increased automated bot network attacks. Researchers analyzed 28.7 billion transactions from the LexisNexis Digital Identity Network over the six-month period. The increased shift to digital payments seen across advanced economies during the pandemic appears to be a permanent change, while accelerated digital transformation in emerging economies and industries continues to drive transaction growth and catch fraudsters' attention.
Payscale reports on remote work
Payscale Inc., a provider of compensation data and software, released its Remote Work Report highlighting how remote work is impacting employee expectations, job seeking behavior, future work environments and pay strategies. The research shows that the workforce will expect remote work, or some amount of workplace flexibility, when the pandemic ends—at least among office workers, Payscale noted. While 43 percent of workers surveyed expect remote work options to increase after the pandemic, 81 percent of employers do not have a compensation strategy that encompasses remote workers. In occupations like technology and marketing, expectations among employees for remote work options rises to over 70 percent. However, only 50 percent of organizations said they will have a flexible or hybrid office after the pandemic; 47 percent have surveyed employees on their preferences.
Industrial vulnerability to cyber attacks high
Positive Technologies examined information security risks present in industrial companies and found it was the second-most targeted sector by cybercriminals in 2020. Researchers found that an external attacker can penetrate a corporate network at 91 percent of industrial organizations, and Positive Technologies penetration testers gained access to the industrial control system (ICS) networks at 75 percent of them. Attack vectors for accessing critical systems can be simple, and the potential damage severe, researchers noted. They pointed out that once criminals have obtained access to ICS components, they can shut down entire productions, cause equipment to fail, and trigger chemical spills and life-threatening industrial accidents.
PARTNERSHIPS
Adflex, Signifyd enhance B2B payments security
B2B payments specialist Adflex formed a partnership with Signifyd, a specialist in commerce protection, to enhance security checks and reduce fraud for its merchant customers via machine learning, AI and velocity checks. Adflex said it processes more than 7 million supply chain transactions a year for more than 4,000 businesses. It uses EMV 3-D Secure to offer authentication to its ecommerce customers and is bringing additional fraud protection to its user base by integrating Signifyd's machine-learning technology into its B2B payment offering via API. Signifyd's platform is expected to enable Adflex to use machine learning and big data to automate online order flows and separate fraudulent and legitimate orders in real time.
MOCA, QuikQ to offer fleet payroll cards
MOCA, a digital-first, next-generation card-based payment platform provider,  and QuikQ, a full service, fuel payment solutions provider to fleets and merchants, entered into a strategic partnership. Under the agreement, QuikQ will leverage MOCA's payment platform to expand its fuel card offerings. QuikQ's fleet drivers will benefit from MOCA's contactless and digital-wallet compatible physical and virtual debit cards and real-time P2P payments, the partners noted, adding that drivers will also benefit from MOCA's mobile app through which each MOCA Card can be monitored and controlled. Also, new cards can be created on demand, come with unlimited cash-back rewards, and funds can be transferred freely between cards.
Payroc, Park Place Payments form alliance
Women-founded Park Place Payments stated it formed an alliance with Payroc, the eighth largest nonbank merchants services processor in the United States. Since its establishment, Park Place Payments noted, it has been committed to businesses in three areas: fair pricing, proactive customer service and modern technology. Powered by Payroc, Park Place strengthens its promise, offering a wider range of sophisticated yet simple-to-use payment solutions, including POS systems from Clover, mobile terminals from Swipe Simple, a suite of ecommerce and software integrations, and the most trusted countertop terminals, Park Place said. Payroc also enables Park Place to further minimize the cost of accepting payments for its clients through surcharging and cash discounting pricing platforms aimed at minimizing merchants' processing fees and integrating with most popular payment solutions Park Place added.
ACQUISITIONS
Apto Payments gains Vertical Finance
Apto Payments, a next-generation cards and payments company, acquired credit card startup Vertical Finance. The move expands Apto Payments' product offerings and team. Through the acquisition, Apto noted, it will gain Vertical Finance's innovative credit card platform and rewards technology. Prior to the acquisition, Vertical Finance's credit platform matched consumers with high-quality boutique merchants and authentic rewards to enhance their lifestyle pursuits; Apto will bring in Vertical Finance's team of fintech experts to contribute to the company's growth, development of new products and overall efforts to continue expanding access to financial services, Apto added.
FortisPay purchases OmniFund
Fortis Payment Systems LLC, a payment technology leader for businesses, independent software vendors and developers, said it acquired OmniFund, whose cloud-based payments-as-a-platform solution is leveraged by software and enterprise resource planning ERP solutions across the country. Founded in 2005, Omni is dedicated to delivering superior commerce solutions for their software partners and business clients. The acquisition will enable FortisPay to expand its platform of offerings and capabilities while pursuing new accounts receivable and ERP initiatives, according to Fortis Pay. Financial terms of the acquisition were not disclosed.
Nuvei finalizes acquisition of Simplex
Global payment technology provider Nuvei Corp. completed its acquisition of SimplexCC Ltd. Through its proprietary fraud and risk management tools backed by proven artificial intelligence technology, Simplex is a leading fiat-cryptocurrency gateway connecting market participants, including exchanges, brokers, wallet and liquidity providers, Nuvei stated. Simplex delivers infrastructure for users to buy or sell digital assets including 45+ cryptocurrencies, non-fungible tokens, and supports over 50 fiat currencies. Nuvei will offer Simplex's advanced capabilities and enhanced solutions to its merchants across all verticals, similarly introducing Nuvei's product solutions and capabilities to Simplex's customers.
Paysafe completes PagoEfectivo acquisition
Specialized payments platform Paysafe completed its acquisition of PagoEfectivo, a Peruvian-based alternative payments platform. For Paysafe, the investment gives it a strategic foothold in Latin America, one of the world's fastest-growing online markets where merchants and consumers alike are demonstrating an increased appetite for alternative payment methods and open banking solutions. Together with the pending acquisition of SafetyPay, the two Latin American investments position Paysafe as a prominent payments partner in the region, Paysafe noted.
APPOINTMENTS
Joseph Brown joins ENACOMM
Fintech company ENACOMM hired Joseph Brown, a technology leader with global experience, as chief revenue officer. Brown has held high-level executive management positions in major corporations and led startups. He has also lived and worked on three continents and brought financial services technology solutions to banks and credit unions across four continents while leading various sales organizations, ENACOMM noted. Now based in the San Francisco Bay area, Brown is responsible for ENACOMM's revenue-generation processes, directing company-wide strategy for sales, customer support, pricing and revenue management. Before joining ENACOMM, Brown served as senior vice president of worldwide sales for ecommerce and subscription billing platform Avangate.
Chargebacks911 appoints Brad Dillahunty
Dispute technology specialist Chargebacks911 selected technology management leader Brad Dillahunty as its executive vice president and chief product officer at Chargebacks911 and sister brand Fi911. Dillahunty will drive the company's global product development and strengthen operational structures at a time of unprecedented growth and opportunity. His knowledge of chargebacks, disputes and technology development, will help define future product strategies, Chargebacks911 said. With over 25 years' extensive product and technology leadership, Dillahunty spent the last decade directing the chargeback and dispute strategy at Mastercard, where he was responsible for driving product design and enhancement.
Dan Oswald named CEO of Arroweye
Arroweye Solutions, a provider of just-in-time payment cards, production and fulfillment, named Dan Oswald its new CEO. Oswald has served in numerous leadership roles across different disciplines during his 35 years in the payments industry and is an expert in driving growth and operational excellence. Oswald has deep experience across the payments value chain, including credit and debit card issuing services; merchant acquiring services; high volume statement, letter and card personalization services; and treasury related payment solutions. His expertise was built during long tenures at First Data (now Fiserv) and Deluxe, where he served in various senior leadership roles.

The Green Sheet Inc. is now a proud affiliate of Bankcard Life, a premier community that provides industry-leading training and resources for payment professionals. Click here for more information.
Notice to readers: These are archived articles. Contact names or information may be out of date. We regret any inconvenience.
Prev
Next