The Green Sheet Online Edition
July 26, 2021 • Issue 21:07:02
Research fully before doing business in a new state
By David Haber
Global Legal Law Firm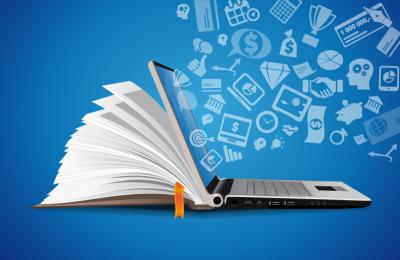 Selling almost anything in a state might require a license, even in the payments space. Some businesses must register in every state, which can include registering with the Secretary of State and other state agencies that regulate the market that they operate in. Thus, when underwriting an account, you may need to confirm that the business has all necessary licensure. A mere checkbox affirming that it does, might not be accurate.
Many businesses begin business operations in a state and look into what licensure is required afterward. This common practice, however, can be fatal to a business's ability to operate within a state. The fine line between being compliant and operating until state authorities begin an investigation must be considered when underwriting an account or beginning a new business venture.
The phrase "no good deed goes unpunished" has proven to be true with respect to state licensing. Usually, when companies find out they do not have the correct license, they pay a nominal fine and are allowed to obtain the required license. It's similar to a fix-it ticket. In some states, however, the laws governing certain industries prevent companies from obtaining the license required to operate if they have already begun business within the state.
Sincere efforts gone wrong
For example, in April 2017, a debt settlement provider, referred to as "Debt Co." obtained a license to do business in Illinois from the secretary of state. The form letter provided along with the approval stated that Debt Co. needed to register with the Illinois Department of Financial and Professional Regulation. Upon registering with the department, Debt Co. was required to apply for a license. During the application process, it had to submit extensive information about its business operations, as well as ensure its contract with Illinois consumers conformed with requirements under the Illinois Debt Settlement Consumer Protection Act (Debt Settlement Act). Debt Co. also had to submit all information related to Illinois residents who had signed up for its debt settlement services.
Although Debt Co. was trying to do everything according to Illinois laws, the fact that it had already begun doing business in Illinois meant it was in violation of the Debt Settlement Act, which prohibits unlicensed debt settlement services. The department notified Debt Co. that it was in violation of the Debt Settlement Act and requested Debt Co. withdraw its application.
The department advised Debt Co. that the Debt Settlement Act statute, as written, meant it could not grant a license to Debt Co. To grant a license, the department must find that the applicant, or any officers, directors, partners, or managers, had not violated any provision of the Debt Settlement Act. Debt Co. was required to refund all referral fees and any other fees not allowed under the Debt Settlement Act. Debt Co. was also levied a fine even though it had tried in earnest to get licensed properly.
Unintended consequences
The result is that unlicensed debt settlement providers may choose not to reveal that they do business with Illinois consumers. Instead of protecting consumers, the Debt Settlement Act does the opposite because it forces unlicensed debt settlement providers, whether scrupulous or not, into hiding. This example illustrates that regulations that intend to benefit consumers can often do the opposite.
Companies should thoroughly investigate licensing requirements in each state before doing business there. And it often makes sense to retain experienced licensing attorneys for this purpose. Although it may not make financial sense to invest heavily in the licensing process before knowing a viable market for your company's services exists in a particular state, it is better than being denied a license if you are already doing business there.
Similarly, when underwriting an account, a deeper dive may reveal latent defects with compliance. These issues should be examined, sometimes down to the municipality level.

David Haber is an Associate with Global Legal Law Firm. Global Legal Law Firm tracks all the legal developments in the electronic payments space and helps clients develop strategies for various laws and prevailing interpretations across the United States. Global helps clients with compliance advice, drafting and negotiating business contractual terms and conditions, defending state and federal regulatory actions, and civil litigation matters involving electronic payment transactions and electronic payment companies. Contact Global at info@attorneygl.com.
The Green Sheet Inc. is now a proud affiliate of Bankcard Life, a premier community that provides industry-leading training and resources for payment professionals. Click here for more information.
Notice to readers: These are archived articles. Contact names or information may be out of date. We regret any inconvenience.
Prev
Next