The Green Sheet Online Edition
November 23, 2020 • Issue 20:11:02
Savvy adaptation, potential stimulus brighten outlook
By Patti Murphy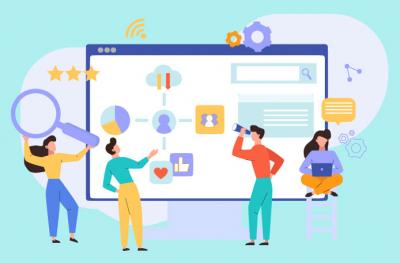 The COVID-19 pandemic has had profound impact on the financial well being of individuals and businesses. But there is no lack of opportunity for businesses that are quick to adapt. "It's a good time to be in this business," said Bob Carr, CEO and chairman of Beyond. Carr has a keen historical perspective on merchant acquiring. He's spent about 30 years running ISOs, including Heartland Payment Systems, which he founded and later sold to Global Payments for $4.5 billion. While overall transaction numbers are down, they are beginning to trend upward, especially in hard-hit sectors like restaurants, Carr said. After seeing business drop by as much as 40 percent in April, restaurants in Beyond's portfolio are now seeing about 10 percent year-over-year growth, he noted.
The turnaround can be tied to digital and off-premise orders. The market research firm NPD Group reported that digital restaurant orders from mobile apps, text messaging and the internet grew by 138 percent during the three months ending on Sept. 30, 2020, compared to the same period in 2019. Off-premise orders from carry-out, delivery and drive-through rose 22 percent over the third quarter of 2019, while dine-in orders fell by 62 percent.
"While some of the steep transaction and traffic declines experienced at the height of the mandated shelter-at-home and dine-in closures have been recovered, many uncertainties lie ahead," said David Portalatin, NPD food industry advisor. "But what we do know for certain is that consumers continue to rely on restaurants and other foodservice outlets to prepare their meals, and there is pent-up demand while we wait for a return to normalcy."
Stoking future spend
Recent and anticipated government actions could bode well for future spending. The Coronavirus Aid, Relief and Economic Security Act, passed in March 2020, put billions of dollars into the wallets of consumers, with much of that money "waterfalling" to merchants and payment processing companies, said Francisco Alverez-Evangelista, Aite Group research associate.
The Paycheck Protection Program, implemented under that same legislation, doled out $525 billion in potentially forgivable loans to 5.2 million small businesses. And in October the Small Business Administration and Treasury Department implemented a streamlined forgiveness process that could wipe out repayments on 3.5 million of those loans. The new rules will provide "critical economic relief" to about 66 percent of PPP borrowers, Treasury Secretary Steven Mnuchin stated. Potential beneficiaries include not only small merchants, but also ISOs and merchant level salespeople (MLSs) that received PPP loan amounts of $50,000 or less.
Alverez-Evangelista, suggested President-elect Joe Biden could push through an even larger COVID-19 relief package, with more direct payments to individuals. (The U.S. House has passed a massive relief package, but that legislation has stalled in the Senate over the price tag.) "A large relief package will … inject more use and spend, benefiting the payments and banking ecosystem as a whole," Alverez-Evangelista said.
Pivoting for success
With the COVID-19 crisis forcing shifts in consumer behavior, retailers of every type have adapted to serve customers through alternative channels, such as online buying for in-store or curbside pickup, which many consumers see as safer/healthier ways to shop. "I think a lot of entrepreneurial people are being very creative about how to pivot and survive; I'm seeing a lot of that," Carr said.
Plus, many "new engagement models are here to stay," the consultancy McKinsey & Co. wrote in a recent report, Adapting to the next normal in retail. A majority of consumers McKinsey surveyed by said they plan to continue using new models, such as buying online for in-store pickup (56 percent) and grocery delivery (45 percent) after the pandemic passes.
In its latest Lost in Transaction report, payment solutions provider Paysafe Group said 39 percent of stores saw sales increases due to COVID-19, but only 17 percent saw growth in in-store sales. Of those that said online sales had boosted revenues, better than half had launched online stores since the pandemic began, Paysafe reported.
Meanwhile, Adobe Analytics predicts huge spikes in online buying during the year-end holiday season: 33 percent more than 2019 online spending to total $189 billion, more if there's quick action on a stimulus bill.
"I think we'll see that some of the hardest hit businesses will emerge stronger post-COVID," said Austin Mac Nab, executive sales director at VizyPay. "They've transformed their business models [to incorporate things like online ordering] so that down the road they'll be able to do both," he said.
It's not just merchants; ISOs and MLSs are also adapting. "We've pivoted in a way that was opposite where we saw many in the industry going," Mac Nab said. While others laid off sales staff, Iowa-based VizyPay launched a nationwide recruiting blitz, bolstering its sales staff with experienced MLSs and newbies. "It's worked out really well for us," Mac Nab said.
Helping merchants cut costs
VizyPay educates MLSs on helping merchants weather the financial fallout from COVID-19, using face-to-face as well as remote (phone, for example) sales techniques, Mac Nab noted. "We're getting more boots on the ground to help businesses that have been most hurt," he said.
Small businesses in small towns are proving fertile ground for MLS prospecting, Mac Nab added. Many businesses—like auto repair shops, plumbers, electricians—deemed "essential" and thus exempted from local- and state-mandated closure orders have been open to finding ways to save money and operate more efficiently.
Two cost-cutting measures garnering significant attention are cash discounting and surcharging. Mac Nab estimated that 70 to 75 percent of merchants VizyPay is boarding sign up for cash discounting; about 10 percent, located in states that permit surcharging, are adding surcharges to credit card purchases to cover processing costs. Laws in at least 40 states allow surcharging; cash discounts are permissible in all states under federal law.
Many merchants were already planning to raise prices to compensate for higher operating costs triggered by COVID, Mac Nab noted, making the task of increasing prices across the board and discounting cash-paying customers at checkout easier. "It's almost like a perfect storm as far as pushing cash discounting forward," he said.
Making less contact
Afshin Yazdian, CEO of U.S. acquiring at Paysafe, said the big takeaway from the pandemic is the need for merchants, particularly small and midsize businesses, to diversify online and enhance card-present payment options. "Our research shows that having an online checkout, as well as diverse payments infrastructure, is crucial to allowing in-store SMBs to thrive amidst the pandemic and actually grow in this unprecedented environment," he said.
A Paysafe-commissioned survey of North American SMBs, described in its latest Lost in Transaction report, revealed that 88 percent of respondents had made at least one change to their checkouts as a result of the pandemic; 39 percent saw sales lifts. Twenty-four percent launched an online card-not-present checkout for the first time, while 17 percent plan to add online checkout in the near future. SMBs are also adjusting card-present checkouts to limit physical interactions. Forty-four percent added contactless payment acceptance, Paysafe reported.
Visa said it has seen 40 percent year-over-year growth in contactless payments across its network, with most of that charted in the second quarter. A global survey by Visa also found 48 percent of consumers would stop shopping at stores that did not offer contactless checkout.
"COVID-19 has had the effect of fast-tracking contactless payments, probably by two to four years," Mac Nab said, noting that the more consumers use contactless payments now the more apt they are to do so in the future. "It only takes 21 days to build new habits," he said.
Other payment innovations that are resonating with SMBs, based on Paysafe's data, include apps that enable payments without staff contact (launched by 28 percent of those surveyed) and subscription services (18 percent).

Patti Murphy is senior editor at The Green Sheet and co-host of the Merchant Sales Podcast. Follow her on Twitter @GS_PayMaven.
The Green Sheet Inc. is now a proud affiliate of Bankcard Life, a premier community that provides industry-leading training and resources for payment professionals. Click here for more information.
Notice to readers: These are archived articles. Contact names or information may be out of date. We regret any inconvenience.
Prev
Next