The Green Sheet Online Edition
September 14, 2020 • Issue 20:09:01
Are you 'prescribing' the right security solution?
By Sandra Higgins
Sysnet Global Solutions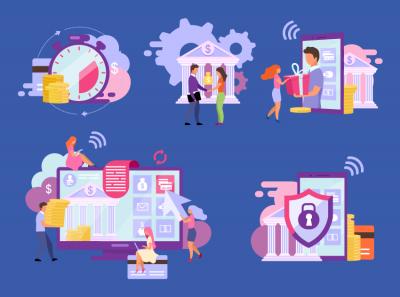 When it comes to leading a healthy lifestyle, eating the right food, exercising regularly and maintaining a positive mindset are key. However, despite these best intentions and practices, you still might not get all the nutrients your body needs for optimal health. To combat this, a doctor might suggest taking a daily multivitamin to guarantee the body gets all the minerals and vitamins it needs. Makes sense, right?
This same logic can be applied to the importance of cybersecurity and compliance solutions, especially given the current business climate and risks associated with remote working. Like a doctor prescribing a multivitamin, acquirers can offer security "prescriptions" to help merchants maintain business health. The prescription is then deployed by a security software provider that, like a pharmacy, dispenses the multivitamin of data security services and tools to help keep businesses in good health.
Just what the doctor ordered
With the range of data security and compliance solutions available, like vitamins on pharmacy shelves, smaller businesses can often become overwhelmed by the volume of available tools and may forego sourcing their "medication" altogether.
To eliminate merchants' stress in determining their data security needs, an acquirer can prescribe one solution that allows merchants to stay security-fit and prevents them from becoming overwhelmed. That way, merchants don't buy solutions or supplementary add-ons that they don't actually need.
Benefits of an all-in-one solution
Like with medicine, merchants need to know a prescription's long-term benefits before administering it. With an all-in-one solution, the benefits are vast. In addition to easy compliance with payments standards (like PCI DSS) and access to appropriate business setup security tools, benefits of all-in-one solutions that manage merchants' security include:
Increased energy levels. Business owners have more time to focus on what matters, giving them more energy to run other areas of the business.

Reduced fatigue. Business owners don't have to work hard to manage security levels and regulatory compliance, or lose sleep over not managing it. This can ease fatigue-causing stress.

Long-term healthy lifestyle. Businesses become "compliance and security fit." Everything runs more efficiently, without security issues slowing things down and preventing a business from moving forward.

Improved mood. Not having to concentrate on security and compliance can elevate a business owner's mood – they don't feel guilty about not paying security enough attention, and there's no need to worry about breaches or facing fees from not being PCI compliant.

Reduced stress and anxiety. With security matters managed efficiently, businesses have one less thing to worry about.
Strength in numbers
Having a fully managed data security solution prescribed by an acquirer also means costs are kept low. Many people buy vitamins in bulk to help share the cost with family or close friends. By buying security tools at scale, merchants' costs are kept down, too. This means when businesses assess their budgets, they can be sure their compliance and security costs are affordable.
When buying a multivitamin, customers typically buy from reputable brands so they can rely on the quality and effectiveness of the daily dose, as reputable multivitamin providers undergo meticulous analysis and rigorous quality controls during manufacturing. In the same vein, businesses expect reliable quality from an acquirer's prescription.
Easy to consume
Multivitamins can provide patients numerous health benefits, but the biggest benefit is having solutions in one place, which makes it easier to ensure the body gets all it needs to stay healthy. When businesses take a security "multivitamin," they remove stress from compliance and security, and provide more time for other pressing tasks.
If small businesses, in particular, can adopt the habit of taking a regular multivitamin, a straightforward all-in-one solution, to address compliance and security, they will be more open to trying other things that may lead to an evolution of their businesses.

Sandra Higgins is the chief marketing officer for Sysnet. She joined Sysnet in 2011 as senior vice president of marketing. She is responsible for of all aspects of Sysnet's corporate marketing strategy, driving a growing demand for Sysnet's solutions globally. With over 20 years' experience working in the payments industry, she previously held senior marketing roles with both Bank of Ireland Credit Card Services and Elavon Merchant Services. Contact her at sandra.higgins@sysnetgs.com.
The Green Sheet Inc. is now a proud affiliate of Bankcard Life, a premier community that provides industry-leading training and resources for payment professionals. Click here for more information.
Notice to readers: These are archived articles. Contact names or information may be out of date. We regret any inconvenience.
Prev
Next