The Green Sheet Online Edition
February 10, 2020 • Issue 20:02:01
Inspiration
Success requires action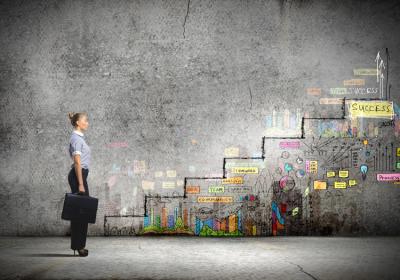 Two types of people typically become successful at sales, according to Paul H. Green, founder of The Green Sheet and author of Good SellingSM: Thirteen Weeks to Personal Success: those with natural ability and those willing to outwork their more gifted colleagues to reach their goals.
"First, there are individuals who truly enjoy other people and have a natural ability to relate to other human beings on a one-on-one basis," Green wrote. "Not all sales professionals can possess the same degree of common sense, tact, diplomacy, initiative, resourcefulness and other inborn qualities; and while those who do will make selling look more like 'art' than 'hard work,' hard work also can lead to success.
"The second category is comprised of individuals who have no particular gift of gab but who are tenaciously set on learning all there is to know about their industry, their competition and their product or service. … [T]hey can make up for the lack of art by a more intimate knowledge of their product or service, by close application and by hard work."
It's in the follow through
All successful salespeople have the ability to execute. Underperforming salespeople, no matter how talented, cannot – or do not – follow through. And even the best among us can use a boost from time to time.
So what does it take to be a person of decisive action? Here are several ideas:
Review and clarify your objectives. Be honest about what you want, write down what you intend to accomplish, as well as how and exactly when you'll do it.
Be emotionally invested. Remind yourself of why your goals matter and what benefits they will bring to you. Take on each task with a passionate sense of urgency.
Get support from colleagues, mentors, or friends and family. Check in regularly, discuss any issues that arise and brainstorm for solutions. Also, attend industry tradeshows where you can network with inspiring peers and mentors. If no one in your support system is available at a time of challenge, imagine one of them looking over your shoulder and encouraging you.
Identify, address and eliminate obstacles as they arise. Obstacles can be daunting, but it's important to take them on right away and not let them fester and grow into worse challenges than they already are.
Be honest about unproductive habits you have and take steps to cultivate new, healthier habits
Realize that discomfort and sacrifice go along with attaining great things in life. Become accustomed to discomfort, and accept that you'll have to give some things up to get what you really want.
Make a public commitment to create external pressure. For example, have a staff meeting where each member states aloud a goal and deadline.
Spend at least half an hour daily working toward your most important goal. Blocking it out in your calendar helps.
There will be trying days ahead when you're thrown way off course. When facing such a day, do just one small, positive thing to move forward. Over time, even micro actions can work miracles.

The Green Sheet Inc. is now a proud affiliate of Bankcard Life, a premier community that provides industry-leading training and resources for payment professionals. Click here for more information.
Notice to readers: These are archived articles. Contact names or information may be out of date. We regret any inconvenience.
Prev
Next