The Green Sheet Online Edition
November 11, 2019 • Issue 19:11:01
Insights aplenty at 2019 JAC
By Brandes Elitch
CrossCheck Inc.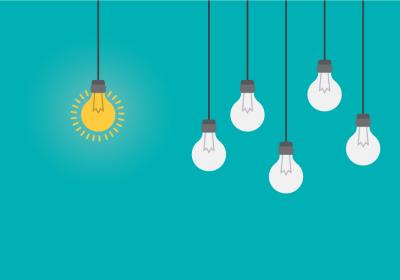 Important payments industry deals have dominated fintech M&A activity recently. In July, Fidelity National Information Services Inc. (FIS), a bank core processor, paid $42.9 billion for bankcard processor Worldpay Inc. Also in July, Fiserv Inc., another core processor, acquired First Data Corp. for $22 billion. In September, Global Payments Inc. bought Total System Services Inc. for $26.1 billion.
ISOs frequently ask why a bank core processor would buy a credit card acquirer/processor and how this could impact them down the road. Will these acquisitions threaten the traditional small and midsize business (SMB) market ISOs target? Will it empower community banks to sell card processing directly to their SMB clients and cut ISOs out?
Some ISOs have said they see these moves as a life-or-death matter if they enable community banks to control the entire SMB business ecosystem and shut out the ISO channel. To address these concerns, it's essential to understand the business of bank core processing. I just returned from the Jack Henry Annual Conference (JAC) & TechConnect. Jack Henry is the other major core processor in this country, and I'll share what I learned at the conference.
What is a bank core processor?
A bank core processor provides the entire general ledger and operating system for a financial institution (FI). This includes processing solutions, business automation processes and information management. It is truly an FI's backbone. In 1980, there were 37,000 commercial banks in the country; currently, there are approximately 4,605. Jack Henry supports about 1,030 of them. Total banking assets were $1.5 trillion in 1980 and are $18 trillion today. It would now be virtually impossible to create and build a new core processor, so the big three are a kind of oligopoly.
Keep in mind that Jack Henry has over 300 products, employs more than 6,500 people and serves 9,000 clients (including 7,000 customers outside of the core base). It supports five separate core processing systems. Over the last 15 years, Jack Henry has completed 23 acquisitions in its payment processing subsidiary, ProfitStars, and over 27 other acquisitions. JAC has a market capitalization in the range of $11 billion and has annual revenue of around $1.55 billion.
At heart, you could say that Jack Henry is a technology company. It spends 14 percent of its revenue on R&D (versus 5 percent spent by its competitors). The company is dedicated to and focused on being the best core provider.
Fundamentally, the core's primary mission is to enable the bank to compete in the marketplace with larger players, not just the seven big banks, which have 55 percent of the demand deposit accounts in the country. Competitors are not just other banks; they're fintechs, too, and Jack Henry must pick the right partners to provide new services and solutions – a critical task.
Why do community banks matter?
Community banks see the need for transformation as an existential question. They hear industry pundits make comments such as, "Eighty percent of banks will not exist in 10 years," which is obviously a nonsensical comment, but one that should be taken seriously nonetheless, as smaller banks see what is going on at fintechs, PayPal and Square, for example, and big tech companies such as Apple and Amazon.
Beyond traditional relationship with consumers and SMBs, banks today need to address four other domains: business-to-business, person-to-person, bill payment and POS functions, including contactless, rewards, mobile wallets, and the Internet of Things. There is also the digital cash management domain, which includes faster payroll needs.
Consumers are loyal to their local banks first and foremost, ahead of the neobanks (with no banking license, such as Chime and Moven), challenger banks with a banking license (for example, Revolut and Monzo), direct banks, open banking (instant payments, mobile payments, virtual currency), and fintechs.
The good news is that community banks can thrive. Consumers and SMBs are looking for quality products and services, time saving, simplification, a sense of belonging, and reduced anxiety about banking and payments. Local banks can be more relevant than Amazon, because consumers trust their local banks above all the competitors. A local bank can be the hub of a customer's financial life, not just one aspect. Even the physical experience of going to the branch is important.
Because Jack Henry provides the infrastructure and the products, it can radically lower a bank's operating expenses, particularly if delivered in the cloud, which frees a bank from having to maintain its own data center or call center. One essential metric for measuring a bank's performance is the efficiency ratio, and using Jack Henry can provide the tools to manage this to a successful target.
The goal is to increase revenue for the bank, lower costs and expenses, and automate back-end processes. Jack Henry can choose best-in-class partners that provide an API that can be quickly curated and integrated and offered to a bank's clients. API plug-and-play code and cloud computing allow the company to provide state of the art products and services to clients.
It is impossible to know what Fiserv's board of directors was thinking when they agreed to buy First Data. This was a godsend for First Data, which had over $17 billion in debt on the books. Perhaps Fiserv thought it could recreate the former alliance program First Data rolled out many years ago to its largest bank customers.
The theory was that the banks would be able to outsource their complete bankcard acquiring operation and eliminate the entire expense line. But over time, the program dwindled until only one primary bank participant remained, Wells Fargo, which had been run for two decades on a mantra of expense management as the ne plus ultra goal for managers. Directly after the Fiserv acquisition announcement, First Data's largest customer, Bank of America, declared it would terminate its relationship with First Data. If Wells follows suit, this acquisition will start to look doubtful, and whatever plans Fiserv has to get its client banks to just push First Data products to their SMB clients will be problematic.
How can ISOs and MLSs benefit?
Jack Henry does not have an internal card processing solution like First Data, so it is not going to go to its community bank customers and tell them that going forward, they can board all their merchants on the bank's platform or portal, rather than deal with an ISO.
There is further good news for ISOs. Most community banks have a small outside sales force. They are trying to get the tellers, business development officers and lenders to spot clients or prospects who would need cash management services, but unlike large banks, they do not have a dedicated Treasury Management sales force. They are not equipped to put on seminars on cash management, or program and deploy imagers or terminals and train merchants to use them, or even provide a written proposal to compare their offering with an existing one.
The answer for community banks is not to abdicate this entire effort to First Data: the answer is to cultivate strategic relationships with ISOs in their community who can help their mutual clients with bankcard processing and also refer loans to the bank. This is a real symbiotic relationship that benefits both parties. Loans are the lifeblood of community banks, yet their lending officers do not have the time to be out of the bank calling on every entrepreneur, new business, or startup. But ISOs do, because that is their mandate.
ISOs and merchant level salespeople (MLSs) belong to groups like local Rotary clubs, attend local business fairs and events, and cultivate relationships with others such as insurance and investment salespeople. They endeavor to explain to merchants not just credit card processing, but also the new world of working with independent software vendors s to include inventory, marketing and accounting that bank calling officers typically are not familiar with. Looking at it this way, there is a bright future for ISOs and MLSs who understand this.
Thus, ISOs should cultivate their local community banks and find sponsors there that will refer merchants to them; in return they should procure leads for the loan department. That becomes a win-win for both parties that the fintechs and large banks cannot touch.

Brandes Elitch, director of partner acquisition for CrossCheck Inc., has been a cash management practitioner for several Fortune 500 companies, sold cash management services for major banks and served as a consultant to bankcard acquirers. A certified cash manager and accredited ACH professional, Brandes has a Master's in Business Administration from New York University and a Juris Doctor from Santa Clara University. He can be reached at brandese@cross-check.com.
The Green Sheet Inc. is now a proud affiliate of Bankcard Life, a premier community that provides industry-leading training and resources for payment professionals. Click here for more information.
Notice to readers: These are archived articles. Contact names or information may be out of date. We regret any inconvenience.
Prev
Next