The Green Sheet Online Edition
July 08, 2019 • Issue 19:07:01
Industry Update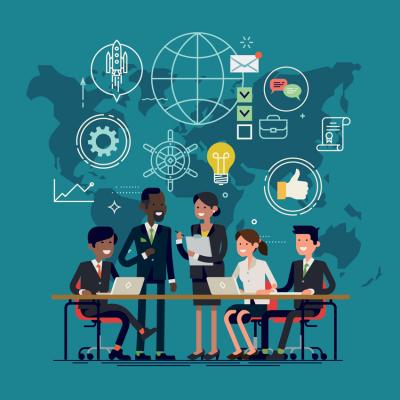 ANNOUNCEMENTS
MTrac offers mobile payments to CBD delivery services
Global Payout Inc. and its subsidiary MTrac Tech Corp. deployed their cashless payment solution into the cannabis/CBD delivery market. The MTrac platform offers a compliant retail payment solution for brick-and-mortar stores and now processes seamless transactions on cellular-powered mobile terminals for secure digital payments at the point of delivery, MTrac stated.
MWAA honors Paysafe's O.B. Rawls
The Midwest Acquirers Association chose O.B. Rawls, Paysafe's president of payment processing North America, as its 2019 Industry Achievement Award recipient. In recognition of Rawls's entire payments career, the award will be presented July 17, 2019, at the MWAA 2019 Conference, held in the Renaissance Schaumburg Convention Center Hotel in Schaumburg, Ill.
Numifex adds bitcoin, Magento to platform
Pyrofex said its crypto payment processor, Numifex, can now process online payments in bitcoin as well as ether currencies. Previously, the plugin was only available for WooCommerce, but now merchants using Magento, an open-source ecommerce platform, can also easily install the Numifex plugin, Pyrofex stated.
SpotOn funding round raises $40 million
Payments and software company SpotOn Transact LLC secured $40 million in new funding led by Franklin Templeton, with significant participation from Dragoneer Investment Group. SpotOn reported its revenue has grown more than 400 percent over the last 12 months. This round of funding will be used to accelerate momentum and fuel expansion into new markets.
US Payments Forum offers best practices for in-store contactless acceptance
The U.S. Payments Forum released Consumer Experience at the Contactless Point of Sale, a white paper describing best practices for contactless acceptance. Randy Vanderhoof, director of the forum, said an essential part of the growth in contactless adoption involves "making sure consumers know where they can tap, how to tap and when to do so. This new resource gives merchants and issuers guidance to improve the user experience through signage, prompts and other POS recommendations."
RESEARCH
2018 Canadian open-loop prepaid market grew to $4.3 billion
The Canadian Prepaid Providers Organization released its annual benchmark study, The Canadian Open-Loop Prepaid Market: 2018, revealing that CAD$4.3 billion total was loaded onto open-loop prepaid cards last year. According to the study, conducted by Mercator Advisory Group, total loads increased across corporate- government- and consumer-funded cards, with general purpose reloadable cards recording the highest loads.
Mobey Forum dissects IoT opportunity for FIs
Financial institutions (FIs) should act now to determine the impact of the Internet of Things (IoT) or risk losing their competitive edge, according to a new report from the IoT Expert Group at Mobey Forum. IoT in Financial Services: Roles and Opportunities for Financial Institutions outlines what FIs should consider to ensure they don't become displaced in the IoT ecosystem, Mobey Forum said.
Increasing smart-device penetration propels growth
According to a ResearchAndMarkets report titled Global Mobile Commerce Market Outlook 2019-2024, the mobile commerce market is expected to register a compound annual growth rate of 27 percent by 2024. Driving the m-commerce market are increasing adoption of smart devices, better broadband connectivity, cheaper services and social adoption of m-commerce services. Challenges include dependency on Internet networks, monetizing the user base and fierce competition.
PARTNERSHIPS
CampusLogic, Vemo partner to enable students' financial success
CampusLogic, higher education's comprehensive student financial success platform, revealed a new strategic partnership with Vemo Education, an income share agreement (ISA) platform company for higher education. Through the partnership the companies will collaborate to create a unified student experience that incorporates ISA information directly into the CampusLogic technology platform when a school makes an ISA available to a student.
Trustonic, Rubean, CCV to develop secure mPOS PIN entry
Trustonic partnered with Rubean AG and CCV to develop a mobile POS solution that accepts higher-value transactions by enabling hardware-protected PIN entry on commercial off-the-shelf smartphones. Using a smartphone as an mPOS solution enables merchants to save money on payment acceptance hardware, improve efficiency and increase customer satisfaction, the partners stated.
Dow Jones, a FinTech Sandbox data partner
Dow Jones joined FinTech Sandbox as a data partner. Dow Jones is providing access to its content, as well as thousands of licensed news and data sources, to FinTech Sandbox startups via DNA, its developer platform. FinTech Sandbox facilitates innovation in the financial sector by making data and infrastructure available to qualified fintech startups when such access is most impactful, FinTech Sandbox stated.
ACQUISITIONS
PAI acquires ISA-Ecash
Payment Alliance International acquired ATM operator ISA-Ecash. The acquisition adds 40-plus financial institution customers with 960 ATMs located throughout the Northeast to PAI's existing nationwide network of more than 75,000 ATMs, PAI stated. The acquisition also encompasses ISA-Ecash's industry-leading ATM Manager Pro software, which makes it easier for ATM deployers to maintain total command of ATM and cash operations, PAI added.
Celero acquires Elmhurst Financial, TIPS
Celero Commerce reported that it acquired Elmhurst Financial Services and Tandem Innovative Payment Solutions to strengthen its expertise in providing industry-leading payment processing, business management software, technology, and customer support to its FI partners and SMB customers.
APPOINTMENTS
Paystand hires Mark Hassin to lead sales
Mark Hassin joined Paystand as senior vice president of sales. Prior to Paystand, Hassin was chief revenue officer at accounts payable software provider Tipalti. Before that, he was president of strategic accounts at ecommerce payment processor BlueSnap.
NAC taps Debbi Haacke
The National ATM Council Inc., America's trade association representing the independent/retail ATM industry, chose Debbi Haacke, president of ATM ISO TransNational ATM Corp., to serve as vice-chair of NAC's Governmental Affairs Committee. "NAC is truly excited and proud to have such a strong, polished and effective ATM professional as Debbi Haacke joining our vital governmental affairs team," said NAC Chair George Sarantopoulos.
Sequent names Joan Ziegler new CEO
Joan Ziegler joined Sequent Inc. as chief executive officer and member of the board of directors. Sequent secures data on the move by tokenizing personally identifiable information. Previously, as CEO of PrivaSys and FiTeq, Ziegler created dynamic authentication, the security behind mobile contactless and NFC payments.

The Green Sheet Inc. is now a proud affiliate of Bankcard Life, a premier community that provides industry-leading training and resources for payment professionals. Click here for more information.
Notice to readers: These are archived articles. Contact names or information may be out of date. We regret any inconvenience.
Prev
Next