The Green Sheet Online Edition
April 22, 2019 • Issue 19:04:02
2019: A year of opportunity for U.S. petroleum retailers
By O.B. Rawls
Paysafe Group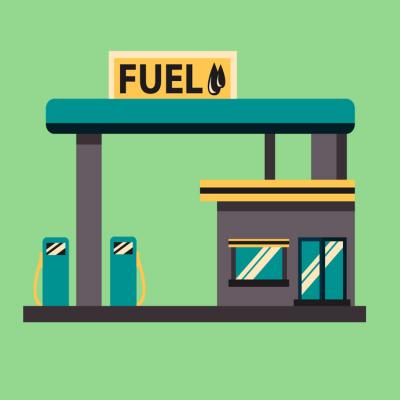 Things are looking up for U.S. gas stations. In 2018, vehicle registrations hit 276 million – up 6 million from 2017, according to Hedges Co. And that number is set to rise to 281 million in 2019 largely thanks to the country's continued economic health and an employment boom, Bloomberg reported. Commercial vehicles and individuals are racking up more miles too.
Clearly, 2019 is shaping up to be a year of opportunities. And not just for the big chains. Independent gas stations will benefit too. That said, to catch the wave, independents must first come to grips with the shifting payments landscape and customers' changing needs and expectations.
Recently, Paysafe researched the main challenges independent gas stations face when it comes to payments and how ISOs can support them. Here's what we learned.
Getting to grips with EMV
Card fraud remains a pervasive problem in the United States. When we interviewed consumers for our 2018 Lost in Transaction report, 34 percent told us they'd been victims of fraud, with the average loss clocking in at $303. In 2018 alone, 60 million cards were compromised.
Card fraud remains prevalent for two main reasons. First, many customers still use their card's magnetic stripe, often because EMV-enabled card readers aren't available. Second, skimming is on the rise.
The shift to EMV-enabled terminals, the deadline for which is scheduled for October 2020, has been hugely challenging for independent gas stations due to the cost, a dearth of skilled installation technicians and problems integrating with legacy pay-at-pump infrastructure. The latter is especially problematic, since 72 percent of Americans prefer to pay at the pump. Because the challenge is so great, preparations are already underway to meet the deadline.
Implementation challenges have also meant that skimming – stealing card details via hardware attached to payment terminals – has grown at an alarming rate. The issue is so extensive that last Thanksgiving the U.S. Secret Service launched Operation Deep Impact to tackle credit card skimming devices (following similar smaller initiatives on Memorial Day, Independence Day, and Labor Day). Before the end of the month over 200 skimming devices had been found and an estimated $6 million of fraud had been prevented.
With individual merchants starting to gain reputations for their susceptibility to fraud, independents who don't switch to EMV face the real risk of reputational harm. As a result, ISOs can expect an uptick in requests for help making the change, especially from smaller independents.
Going cashless
While cash is still a force to be reckoned with, alternative payment methods are hot on its heels. The average American now carries $42 in cash – $8 less than in 2017. A majority expect to carry less in two years' time Paysafe found.
By contrast, the popularity of alternative payment methods is on the rise. Our researchers found that 61 percent of U.S. consumers prefer to shop in places that accept contactless payments. According to Juniper Research, two of every five cards are expected to be contactless-enabled by 2021, so appetite for the technology, as well as mobile payments, can only continue to grow.
Merchants, including gas station owners, are keen to satisfy the demand: 23 percent plan to start accepting contactless within the next two years; 33 percent plan to start taking mobile wallet payments, which will increase acceptance to 62 percent.
Given that implementing the two technologies comes with similar challenges, independents may find that upgrading to EMV and contactless-enabled technology at the same time will be more cost-effective.
To surcharge, or not to surcharge?
With gas stations earning as little as 25 cents per gallon of fuel, surcharges on credit card payments are often a matter of survival. At the same time, discounts are often applied to cash payments to incentivize them.
However, surcharges are far from well received, especially by younger generations accustomed to cashless payments. Even among older generations, we found that consumers feel increasingly confident using their preferred method to pay. And they're taking less and less kindly to being forced to use one payment method over another.
In addition, according to the National Conference of State Legislatures, 10 states and Puerto Rico currently ban surcharging; another 17 are considering similar bans. Thus, it's time for independent gas stations to seek alternative solutions that'll keep consumers happy while preserving their razor-thin profit margins. Here again, ISOs can provide invaluable support and advice.
Raising the margins: the fleet card boom
With fleet operators increasingly looking to keep costs in check, fleet card usage is skyrocketing. By 2022, the fleet card industry will be worth an estimated $11.7 billion, and North America will be the second largest market, according to Fact.MR.
Getting in on the action has clear benefits for independent gas stations. Accepting fuel cards means being able to service commercial drivers, which would boost revenue by broadening their customer base and creating opportunities for repeat business. To do this, partnering with a payment services provider that can facilitate the process and take the sting out of infrastructural implementation will be crucial.
With the economy booming and customer demand soaring, 2019 is replete with opportunities for independent gas stations. To make the most of them, they'll need to evolve and adapt.
Fighting fraud, empowering consumers and giving them more payment choices at the pump will be crucial differentiating factors. The advice and support of ISOs will be invaluable if they're to overcome these challenges successfully and cost-effectively.

O.B. Rawls, president of payment processing for North America at Paysafe Group, is an accomplished executive with a demonstrated record of success in the payments, banking and technology sectors. As CEO and president of iPayment, he was responsible for setting the vision and strategy for the organization to achieve annual growth and exceed revenue objectives. Following the completion of Paysafe Group's acquisition of iPayment in June 2018, O.B. became first the strategic advisor to Paysafe's president and CEO Joel Leonoff, and then president of payment processing for North America for the Group. Before joining iPayment in 2016, O.B. served as senior vice president and general manager, partner solutions at First Data. His career also includes executive leadership roles with Hypercom, Caredata, Unified Merchant Services and Bank of America. Contact him at communications@paysafe.com. Further insights on how ISOs can help independent gas stations in 2019 and beyond is in Paysafe's white paper US independent gas station retailers: Payments and the opportunities for growth in 2019, which is available at www.paysafe.com/blog/us-petroleum-retail-industry-opportunities-in-2019.
The Green Sheet Inc. is now a proud affiliate of Bankcard Life, a premier community that provides industry-leading training and resources for payment professionals. Click here for more information.
Notice to readers: These are archived articles. Contact names or information may be out of date. We regret any inconvenience.
Prev
Next