The Green Sheet Online Edition
December 10, 2018 • Issue 18:12:01
Industry Update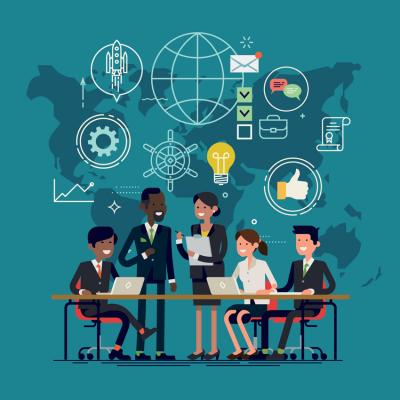 ANNOUNCEMENTS
ATMIA launches marketing competition
The ATM Industry Association established ATMmys, a marketing awards competition presented by the ATMIA International Marketing Forum. The competition is dedicated to recognizing the hard work and creativity required to promote cash and ATM products and services to businesses and consumers worldwide. The contest is free to all ATM industry participants and focuses on three major marketing categories: digital, content and video. Submissions deadline is Dec. 16, 2018. For more information or to submit your entry, visit www.atmia.com/connections/committees/internationalmarketingforum/atmmys/.
EMVCo publishes EMV QR code specifications
EMVCo published EMV QR Code Specifications to address consumer-presented and merchant-presented QR code payment use-cases. As part of its ongoing work to facilitate worldwide acceptance and interoperability for EMV (Europay, Mastercard and Visa) QR code payments, EMVCo developed self-evaluation processes for both consumer-presented and merchant-presented specifications. The self-evaluation processes, available to all EMVCo associates and subscribers, enable point of interaction implementers to confirm if their QR codes are generated or interpreted in compliance to the specifications.
Mastercard accredits FIME biometric evaluation
Mastercard accredited FIME to deliver biometric fingerprint authentication testing services in keeping with new guidelines for mobile device sensors. The testing evaluation program enables mobile, wearable and sensor manufacturers to test the performance and accuracy of mobile fingerprint sensors. This enables financial service providers to easily evaluate the hardware and software integrated into devices and have confidence in the quality of products integrating with their payment solutions, FIME stated.
Mobey Forum creates digital ID expert group
Mobey Forum, a global industry association created to empower financial institutions to shape the future of digital financial services, recently formed the Digital ID Expert Group. The group, co-chaired by Jukka Yliuntinen, vice president at Giesecke+Devrient Mobile Security, and Simon Austin, director at UBS Innovation Lab, will define the role of banks within the identity management ecosystem, explore the key market drivers and opportunities, and analyze the feasibility of potential business models and revenue streams, Mobey Forum reported.
Net Element on Deloitte's 2018 Technology Fast 500
Global technology and value-added solutions group Net Element Inc. was named to Deloitte's Technology Fast 500 for the second consecutive year. The list ranks the 500 fastest growing companies in North America. Net Element grew 183 percent during the past year and credits its progression to continued organic growth in its North America Transactions Segment, specifically its Unified Payments brand, which focuses on value-added payment acceptance for small to midsize U.S. enterprises.
PayJunction launches website detailing resources, products
PayJunction, a merchant service provider and payment gateway, launched a new website that includes three redesigned and 12 new pages devised to market the company's product, features and culture. PayJunction builds and designs all of its products in-house. The company said it wanted the new website to reflect the pixel-perfect design, ingenuity and simplicity of its products.
RESEARCH
AFP warns of rise in accounts payable fraud
The Association for Financial Professionals reported that payment fraud has become more sophisticated, and companies need to improve accounts payable procedures. In the 2018 AFP survey of nearly 700 treasury and finance professionals, researchers found that 78 percent were hit by fraud in 2017, and checks were the most susceptible to fraud. "It is alarming that the rate of payment fraud has reached a record high despite repeated warnings," said AFP president and CEO Jim Kaitz. "In addition to being extremely vigilant, treasury and finance professionals will need to anticipate scams and be prepared to deter these attacks."
Prepaid load growth steady as segments shift
A new research report from Mercator Advisory Group titled 15th Annual U.X. Closed-Loop Prepaid Cards Market Forecasts, 2017–2021 provides an analysis and forecast of the growth and development of the U.S. prepaid cards industry through 2021. The report examines loads, growth potential, and market dynamics in the United States across all closed-loop prepaid segments. It also identifies key segments that will continue to decline over the next few years as well as those that should see growth. The economy, politics and consumer behavior will influence which segments grow and which decline, Mercator stated.
Online holiday purchases continue upward trend
A survey conducted by One Hour Translation through Google Consumer Surveys analyzed responses from 6,600 consumers in the United States, Japan, Germany, France, Britain, Canada, Spain, Brazil and Mexico. Thirty eight percent of respondents stated they plan to make online purchases during November and December this year, up from 32 percent in 2017. In the United States the increase was from 35 percent last year's holiday season to 39 percent in 2018. Major findings included an across the board rise in plans for online purchases in the United States and in Britain and a drop in the popularity of Black Friday in Japan, Germany, France and Spain.
PSCU studies consumer payment preferences
Credit union service organization PSCU released its Eye on Payments study, which surveyed credit union members and nonmembers about their payment preferences. The research highlights ways consumers apply their needs and desires to their choice in payment methods and gives key information about the factors that influence consumers daily. PSCU said it discovered that when making payments, consumers are motivated by two primary needs: safety and convenience.
PARTNERSHIPS
Bluefin, Destiny Solutions partner on P2PE
Bluefin, a provider of payment security solutions, is now collaborating with Destiny Solutions, a specialist in customer lifecycle management software for higher education. Bluefin will provide its Payment Card Industry (PCI)-validated point-to-point encryption (P2PE) solution through the Destiny One platform. The offering secures credit and debit card transactions by encrypting all data within a PCI-approved point of entry device. This prevents clear-text cardholder data from being available within the device, or in the merchant's system where exposure to malware is possible, the partners stated.
iCard, myPOS enable JCB contactless acceptance in Europe
JCB International Co. Ltd. rolled out JCB Contactless acceptance with iCard, a licensed electronic money provider and myPOS Europe Ltd., an authorized electronic money institution. iCard is the acquirer of the transactions behind the myPOS Service, and the combined deal facilitates the acceptance of JCB Contactless with merchants across Europe.
Linxens, SPA to cooperate
The Smart Payment Association and Linxens signed a memorandum of understanding for cooperation. Under this agreement, Linxens, which designs and manufactures microconnectors for smartcards and RFID antennas and inlays, becomes a Market Forecasting Advisory Council Member of the SPA, a trade body of the smart payment technology providers.
Wireless ATM Store, Genmega tackle man-in-the-middle attacks
In response to the recent man-in-the-middle ATM attacks reported in California, the Wireless ATM Store and ATM manufacture Genmega engineered new security features to help protect vulnerable TCP/IP wireless connections. The new security features are included in Genmega's new software. The California attacks targeted unencrypted ATM communications rather than ATM terminals. According to numerous reports, hackers used a host-simulating device to send altered transaction reply messages that effectively turned transaction denials into approvals, ATM Store stated.
ACQUISITIONS
ValueSelling acquires Value Prime Solutions
ValueSelling Associates Inc. acquired Value Prime Solutions, a provider of its ValueSelling Framework. As a member of the ValueSelling family, the Value Prime team consists of sales and marketing executives with over 25 years' experience building and leading teams, as well as selling and consulting with clients in today's dynamic business-to-business (B2B) sales environment, ValueSelling said.
APPOINTMENTS
DiscoverOrg bolsters senior leadership team
DiscoverOrg, a provider of B2B intelligence, is bolstering its executive team as follows: Katie Bullard was promoted from chief growth officer to president, Chris Hays was promoted from vice president of operations to chief operating officer and Cameron Hyzer was hired as the company's next chief financial officer. "Katie, Chris and Cameron will play critical roles in leading the future of DiscoverOrg," said Henry Schuck, DiscoverOrg co-founder and CEO. "Each one has an exceptional track record of accelerating the growth of leading B2B tech companies."
DeFazio joins FAPS
First American Payment Systems reported that Scott DeFazio joined the company as its manager of strategic partnerships. In the position, DeFazio will work directly with the ISO market, focusing on the intersection of technology-driven payment products First American offers. He brings more than 20 years of experience to his position with First American, most recently as the founder and co-owner of oneSOURCE Business Advisors, a consulting company focused on portfolio oversight, marketing and contract negotiations for ISOs and agent banks, FAPS noted.
Kevin Lewis Joins 352 Inc.
Digital innovation specialist 352 Inc. welcomed Kevin Lewis as its vice president of innovation. Lewis joins 352 with nearly 15 years of experience in the fintech corporate innovation sector as well as a career in product and business development across multiple industries, 352 said. He joins 352 from First Data Corp., where he was vice president of client innovation and led the organization's Innovation Lab.

The Green Sheet Inc. is now a proud affiliate of Bankcard Life, a premier community that provides industry-leading training and resources for payment professionals. Click here for more information.
Notice to readers: These are archived articles. Contact names or information may be out of date. We regret any inconvenience.
Prev
Next