The Green Sheet Online Edition
November 26, 2018 • Issue 18:11:02
Readers Speak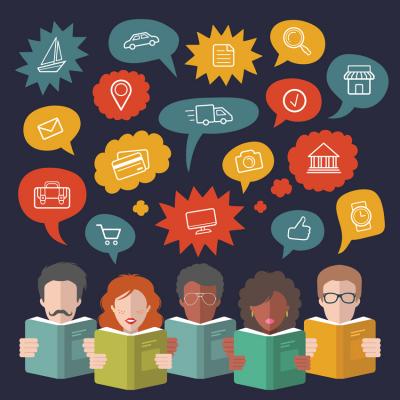 Sandbox, really?
I'm probably putting my ignorance on blast by asking this, but I've been hearing the term "sandbox" used a lot in fintech circles lately. It's definitely a buzzword. Why pick a term from the world of toddlers and preschoolers? Doesn't it have a regressive ring to it? Can you shed light on this?
Shannon Krupa, Merchant Level Salesperson
Shannon,
Your question is timely. In our next issue, you'll find an article that discusses sandboxes, specifically fintech regulatory sandboxes. That should familiarize you with one application of the term. Also, in "The payments journey: From point of sale to points of commerce - Part 3," The Green Sheet, May 8, 2017, Dale S. Laszig mentioned that sandboxes have been used to contain and observe suspected malware; however, malware became able to detect and render itself dormant when it was in a sandbox environment.
The term "sandbox" was borrowed from the children's realm because children in sandboxes are typically engaged in imaginative play, building sand castles and tunnels and other imaginary worlds ‒ in a non-threatening environment. Software developers began using the term to describe testing environments kept separate from production. These are places where developers can experiment with code and be free to use their imaginations and build things completely from scratch.
The term is used more broadly to describe places where employees of a company can collaborate, improvise and watch one another work. In "The Serious Business of Sandboxes," strategy+business, Jan. 9, 2017, David Clarke wrote that corporate leaders are seeking creative ways to solve problems created by accelerated digital disruption that is rendering old practices obsolete. "Part product development, part project management, the sandbox approach enables all parts of your workforce to visualize the journey from conception to prototype in one continuous, seamless environment," he wrote. "The more your workforce collaborates, the more they can learn how to connect initiatives across the organization."
Editor
How does your company innovate?
Do you use sandboxes to develop new tools for your business or your merchant clients? Tell us about it at greensheet@greensheet.com. And don't' forget to keep submitting your press releases to press@greensheet.com.

The Green Sheet Inc. is now a proud affiliate of Bankcard Life, a premier community that provides industry-leading training and resources for payment professionals. Click here for more information.
Notice to readers: These are archived articles. Contact names or information may be out of date. We regret any inconvenience.
Prev
Next