The Green Sheet Online Edition
May 08, 2023 • Issue 23:05:01
Digital wallets win over ecommerce shoppers
By Patti Murphy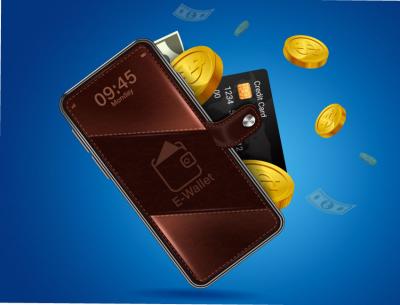 After a steady eight-year climb, digital wallets have become a leading online payment method in North America. The just released FIS Global Payments Report revealed the use of digital wallets by consumers in the United States and Canada rocketed from 14 percent in 2014 to 32 percent in 2022. By 2026, the report forecasts, digital wallets will make up 41 percent of ecommerce transactions and 16 percent of POS transaction value in the two countries.
In the United States, digital wallets ranked tops in terms of ecommerce values (32 percent), according to the FIS report, with credit cards close behind (30 percent) and debit cards trailing at 20 percent. Digital wallets made up 12 percent of the value of U.S. POS transactions in 2022, the report said.
Morning Consult's market analysis revealed that about two-thirds of American adults use digital wallets to make purchases; however, most use multiple wallets. For example, nearly nine out of 10 consumers who consider PayPal to be their primary wallet, also reported using Venmo (89 percent), Cash App (89 percent), Google Pay (89 percent) and Apple Pay (88 percent). Cards remain an "essential part" of the shift in payment habits, FIS wrote. Thirty-one percent of Americans surveyed by the firm said they funded their wallets with credit cards; 33 percent said they used debit cards to fund their digital wallets.
(A quick point of reference: the terms digital wallets and mobile wallets tend to be used interchangeably. Digital wallets were created primarily to digitize payments between friends and family, PayPal being the first successful such wallet. Mobile wallets are a subset of digital wallets that leverage near field communication technology on mobile devices.)
Banks seek seat at the table
Against this backdrop, many of the largest banks in the United States are preparing to launch a new digital wallet for ecommerce. Named Paze, the wallet is being readied by Early Warning Services for a limited rollout this summer.
"We'll be loading 150 million [credit and debit] cards onto wallets that can be used on day-one," said James Anderson, a former Mastercard executive who is now managing director for Paze. These are cards issued by EWS's seven owner banks—Bank of America, Capital One, JPMorgan Chase, PNC Bank, Truist, U.S. Bank and Wells Fargo—that have logged previous ecommerce activity, he noted.
Plans are to open Paze to other financial institutions and their cardholders in the fourth quarter, Anderson said. Consumers will activate Paze wallets through their banks, or alternately at participating websites. When multiple cards have been loaded onto the wallet, the consumer chooses the default card and can override that as needed. All card numbers are tokenized, Anderson added.
EWS already operates Zelle, but that digital wallet is limited to person-to-person payments that get cleared through the ACH. It can take days to clear a payment through the ACH, which is why Zelle has been dealing with fraud issues, stated Prakash Natarajan, managing director, payment strategy, at the consultancy Strategic Resource Management.
Paze will be an ecommerce wallet with transactions clearing over the credit card rails. Visa and Mastercard, initially, Anderson stated, but over time, he hopes to get buy-in from other card networks.
"Our members are invested in the card networks; they're not looking to throw that out," he said.
"The banks are trying to assert their place" in the consumer shopping experience, Natarajan said. "When using a technology company's wallet app, the [card-issuing bank's brand] is subsumed."
Ron Herman, founder and CEO of payments company Sionic, said, "Banks don't like the fact they don't have their fingers on the data" when, for example, cardholders use PayPal.
The card networks work well for payments, Anderson said, but the process of paying by card for ecommerce purchases can be clunky. "We're trying to fix the user experience," he said. "This is a better form of card acceptance for the online world."
A crowded market
Paze is entering a crowded market that has sunk others. There was MCX (for Merchant Customer Exchange), a QR code-based mobile wallet created by a consortium of large retailers to bypass banks and interchange. The consortium eventually failed, its technology purchased by JPMorgan Chase and integrated into Chase Pay.
Then there was the consortium of telecommunications firms that had the misfortune of launching a mobile wallet called ISIS just before that word became synonymous with an international terrorist organization.
It was renamed Softcard and eventually purchased by Google for integration with its mobile wallet.
"We've seen this movie before," said Richard Crone, CEO of Crone Consulting LLC. Crone, who worked on Cybercash, one of the first digital wallets for ecommerce, said the biggest challenge Paze faces is getting merchants on board.
"Processors and merchants will want to see evidence of increased sales conversions, reduced cart abandonment rates, lower fraud, higher average tickets, etc., before committing to the time, expense and payment page clutter of a new payment button integration," Crone said. "All of which is premised on seeing the service in live operation with a real merchant and how it works compared to other existing options in this very crowded, mature market."
Daniel Keyes, senior analyst, merchant services at Javelin Research & Strategies, offered a similar assessment. "Powerful companies have teamed up before to take on the digital payment space and have come up short," Keyes wrote in a recent analysis. "Paze could be a different story if it can replicate Zelle's success, which was also based on consumers' existing relationships with their FIs, but it will need to quickly scale up its merchant and consumer networks to succeed."
Anderson said Paze is in discussions with merchants and has "some commitments to working with us." The company also hopes to engage the acquirer/ISO sales channel. Several of EWS owner banks are major acquires, including Bank of America, Chase and Wells Fargo. Several also are major card issuers. Merchants will pay interchange. "There will be no upcharges to distributors," Anderson noted.
Navigating the Apple moat
Morning Consult wrote that its analysis "reveals that a big bank-backed digital wallet will face several challenges," including "a crowded competitive landscape with a clear front runner," PayPal, with 71 percent of U.S. adults reporting they had used the service as of February 2023. The next closest competitor is Block's Cash App with 44 percent usage; followed by Venmo (39 percent), which is owned by PayPal; Google Pay (36 percent); and Apple Pay (31 percent).
"It's an extremely crowded market," said Tim Astanov, vice president, product, at TabaPay, an instant payment network that supports early wage access and loan payouts. "Can anybody really catch up to Venmo and Cash App?" To succeed, Astanov suggested, "They will need to come up with a killer user experience."
To be clear, credit and debit cards are still used more than any other payment method for online purchases, accounting for 40.5 and 22.8 percent of transactions as of December 2022, according to Morning Consult. PayPal accounted for 13.5 percent of monthly consumer payments, Apple Pay made up 4.3 percent, and other digital wallets accounted for 3.8 percent.
Anderson identified three major competitors for Paze: a website's guest checkout, PayPal and Apple Pay. The notion of unseating Apple appeals to card issuers, who chafe at having to pay Apple a fee (a percentage of the ticket) for every purchase made using Apple's cards.
Herman, pointing to additional moves Apple has made into financial services—the Apple Card co-issued with Goldman Sachs; Apple Pay Later (a buy now, pay later option); and most recently a high-yield savings account—suggested Apple will be its toughest competitor. "Apple is creating a moat around technologies its customers are already using to make sure companies like Paze don't move in," he said. Opinions mixed on need for another wallet Most analysts expect Paze will find it tough to sign up merchants. "No big merchant that's looking to reduce interchange is going to want another way to accept cards," Herman said.
Morning Consult is a bit more optimistic, stating that while other digital wallets have struggled to survive, "Paze could be a different story if it can replicate Zelle's success, which was also based on consumers' existing relationships with their FIs, but it will need to quickly scale up its merchant and consumer networks to succeed."
Crone insisted there's not much of a merchant market up for grabs. "Two thirds of all ecommerce sales are at the top five retailers," he said, noting Amazon and Walmart are among them. And they all have Click-to-Pay, a wallet-type service introduced by the card brands back in 2019. Then there is Apple Pay, which already has significant market traction.
Other merchants Crone expects to take a pass on Paze include Target, which prefers to steer customers to Red Card, its decoupled debit card, and eBay, which has its own click-to-pay button. Add to that aggregators, like GrubHub, and it diminishes the universe of potential ecommerce merchants that necessarily need Paze. Crone calculates that when all is said and done, the addressable market for Paze is just 15 percent of ecommerce merchants. "Is there a business case for that?" he asked.
Side Note: Visa pushes for P2P interoperability
Visa wants to become a clearing house for P2P payments. Later this year, the payments company will start testing a service called Visa+ that will allow consumers to send payments across platforms, seamlessly. PayPal and Venmo will be first to test Visa+. While Venmo is owned by PayPal, there is no interoperability between the two platforms. Visa+ does not require users to have Visa cards. Instead, by setting up personalized payment addresses linked to their Venmo or PayPal accounts, individuals using either app will be able to send and receive payments quickly and securely between platforms.
Visa said that once the service is road-tested with PayPal and Venmo, it will expand Visa+ to include other P2P platforms. Specifically, Visa named as future partners: DailyPay, a payroll service that provides early access to earned wages; Western Union; TabaPay; and i2c, a global platform used to build digital credit and payment products. PayPal was already on board with interoperability last year, when it disclosed, along with Apple, plans for the two companies to accept each other's payments products. It's a bit different from Visa' plan, but the idea is for PayPal merchants to be able to accept contactless payments on their iPhones using Apple's Tap to Pay technology. Both Visa and Mastercard have developed similar technologies that allow merchants to accept contactless payments on their mobile devices.
"Consumers continue to seek simple and seamless ways to digitally move money between friends and family, including the ability to send money between different payment platforms," said Chris Newkirk, global head of new payment flows at Visa. "Through this collaboration, Visa+ can help break down barriers for payment app users as they connect, engage and move money."
Tim Astanov, head of commercialization at instant payment network TabaPay, added, "This new and innovative solution for the fintech community will remove friction and make instant money movement easier for our clients and their customers." Jason Tinder, head of marketing at TabaPay, described Visa+ as a "game changer" in a LinkedIn post, explaining how it "has the potential to revolutionize the way people transact with each other and the way fintechs engage with their users." Ron Herman, CEO of the real-time payments company Sionic, believes interoperability between P2P platforms is inevitable, but suggested it may be premature. "Fraud is still a problem," he said, pointing to widely reported scams involving Zelle and Venmo. Linking networks that each have their own fraud issues "is a recipe for an acceleration in fraud," he added.

Patti Murphy is senior editor at The Green Sheet and self-described payments maven of the fourth estate. She also co-hosts the Merchant Sales Podcast.
The Green Sheet Inc. is now a proud affiliate of Bankcard Life, a premier community that provides industry-leading training and resources for payment professionals. Click here for more information.
Notice to readers: These are archived articles. Contact names or information may be out of date. We regret any inconvenience.
Prev
Next