The Green Sheet Online Edition
May 23, 2022 • Issue 22:05:02
Lawmakers eye fixes for 'broken' card system
By Patti Murphy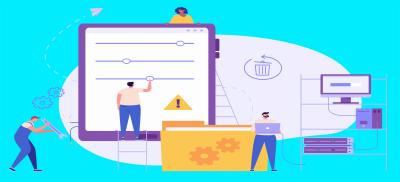 Senator Richard Durbin is on a warpath over rising interchange rates and Visa and Mastercard rules he believes stymie competition. The Illinois Democrat called executives from Visa and Mastercard before the Senate Judiciary Committee, which he chairs, on May 4, 2022, to protest recent interchange increases. And he offered proposals to loosen the stronghold the two companies have on credit and debit card networks.
"Interchange is designed to avoid competitive market pressures," Sen. Durbin remarked. "Banks get the fees, but banks do not set the fees. Instead, the banks let Visa and Mastercard set the fees on their behalf. This means that all banks in the network are guaranteed the same interchange fees regardless of how efficient the bank is in running its card operation, or in preventing fraud. It's a gravy train."
Durbin then added that other countries have figured this out. Regulators in Canada capped Visa and Mastercard interchange at 1.5 percent; in the European Union, credit card interchange is capped at 0.3 percent and debit card interchange can't exceed 0.2 percent; Australia uses a weighted average that works out to about 0.5 percent for credit cards and 8 cents for debit cards.
"The credit card system is broken," Doug Kantor, general counsel at the National Association of Convenience Stores, said in remarks to the panel. "We need competition in the market. That's the bottom line."
Durbin, architect of the 2010 legislation that ushered in debit interchange caps, agreed. And he made a thinly veiled threat to regulate credit card interchange. "Let's reduce inflationary pressure by preventing network swipe fees from being jacked up to unreasonable levels," he said.
It was just one of six proposals Durbin said would "limit Visa and Mastercard fee fixing." Additionally, he called for:
Requiring issuers to detail on monthly cardholder statements the interchange assessed on each listed transaction;

Eliminating interchange assessments on the tax portion of card payments;

Allowing merchants to choose which card network processes each in-person and card-not-present transaction;

Reshaping the card security standards-setting apparatus, currently run by Visa and Mastercard, by requiring the inclusion of outside security experts.
Republicans on the committee struck a more cautious note. Sen. Chuck Grassley, R-Iowa, ranking minority member on the Judiciary Committee, pointed to "passionate voices on both sides" of these issues. "There's a balancing act here that we need to acknowledge, and any future action should be carefully considered for possible impact," he said.
Visa comments stoke ire
Durbin's ire appears to have been raised when the card brands ignored requests to hold off on interchange rate hikes, which took effect on April 22. Mastercard and Visa revise interchange rates twice a year, in April and October, but shelved plans do so in 2020 and 2021 in response to the pandemic and calls from lawmakers, including Durbin, to hold off on increases.
The Senate Judiciary Committee chairman was also one of a bipartisan group of senators and representatives who wrote Visa and Mastercard in March urging them to again shelve planned rate hikes because of spiraling inflation. "[We wrote to say] don't raise these hidden fees again. They did it anyway," Durbin complained.
Visa CFO Visant Prabhu's comment during a January earnings call that "to the extent that there's inflation, driving up ticket size, it's beneficial to us" also generated blowback during the hearing. "I was truly shocked to hear the remarks," said Laura Karet, president and CEO of Giant Eagle, Inc., an operator of grocery and convenience stores.
"Most Americans and American businesses would not say the same of themselves," Kantor added. Kantor told the committee that fees paid by convenience stores to accept payment cards jumped 26.5 percent in 2021, and are expected to rise more this year. "One reason for these dramatic increases is the destructive interaction between swipe fees and inflation," he said. "[S]wipe fees act as an inflation multiplier forcing retailers to try to increase their revenues to keep up with spiraling fees."
Defending interchange
Bankers and the card brands balked at suggestions that credit card interchange is too high, and the notion of extending Durbin Amendment-style limits on credit card interchange.
Mastercard's recent adjustment to the default rate for credit cards was the first real increase since 2006, insisted Linda Kirkpatrick, president of North American operations at Mastercard. Mastercard also slashed interchange on transactions under $5 to help small merchants and to "respond to changing dynamics in the marketplace," she stated.
Bill Sheedy, senior adviser to Visa Chairman Al Kelly, explained in his testimony that Visa lowered interchange for several verticals during the pandemic, including supermarkets, restaurants and travel. Visa also lowered interchange by about 10 percent for a swath of small merchants in April, he noted.
"Banks and credit unions invest billions into building and securing the payment system before, during and after the sale," Charles Kim, CFO at Commerce Bancshares, told committee members. "Merchants contribute to these costs by paying a small fee when they use the system to make a sale. If this is a non-competitive market, how are hundreds of new payments companies thriving? Merchants have far more choices to 'plug in' than I do as a bank on the other side of the transaction."
Sheedy noted that retailer costs for some new payment options, notably buy now, pay later, exceed interchange fees. That sentiment was echoed in testimony submitted to the committee by several banking groups led by the American Bankers Association. "This enthusiastic merchant adoption of more expensive payment methods like BNPL indicates that cost is not the primary factor when a merchant offers their customer a payment method," the groups wrote.
The card brands also argued that they do a lot for small businesses. Mastercard, for example, helped more than 20,000 brick-and-mortar merchants move to online sales during the pandemic through its Digital Doors program. "Thanks to efforts like these, American small businesses that started an online store during the pandemic saw an average monthly sales growth of 6 percent, compared to those that did not create a digital presence," Kirkpatrick said.
Giving merchants choices
Kantor and Karet, speaking on behalf of retailers, also lashed out at the card brands' honor-all-cards rules and rules that limit network choices. "Visa and Mastercard control over 80 percent of the market, and they are the only vendors we cannot negotiate with," Karet said. She suggested that given the choice, some merchants might choose not to accept reward cards that carry higher interchange rates.
Kantor took aim at rules that preclude banks from adding to their Visa- or Mastercard-branded cards functionality for competing credit card networks. "These prohibitions are similar to rules that were the subject of litigation the U.S. Department of Justice filed against Visa in 1998," he noted.
The Justice Department prevailed in that case, forcing Visa and Mastercard to scrap what was known as the "exclusionary rule," which prohibited banks that issue Visa cards, for example, from issuing competing cards, such as Mastercard and American Express cards.
Kantor also urged lawmakers to press the Federal Reserve to finalize changes to the Durbin Amendment rule set to ensure merchants can choose between two unaffiliated networks for processing debit card payments.
The Fed proposed changes to debit interchange rules in 2021 in response to complaints that card-issuing banks are slow-walking programming changes needed to support "PINless debit," an option that supports contactless and online debit card payments. Merchants say the option would support routing these transactions through less expensive regional EFT networks.
The Fed has received over 1,000 comments on the proposed changes, including letters of support from the Department of Justice and the Federal Trade Commission. The DOJ and FTC share jurisdiction for federal antitrust laws; the FTC is in charge of enforcing the card brands' compliance with the Durbin Amendment.
Bankers vehemently oppose the proposed rule change. In submitted testimony the ABA-led banking groups went so far as to call for repeal of the Durbin Amendment. "Study after study has found that the Durbin Amendment has failed to lower retail prices as merchants promised," the group stated.
They also pointed to evidence that debit interchange increased for about a third of small merchants after the debit interchange caps took effect, with merchants selling small-ticket items being the hardest hit. "Repealing this law will prevent these harms from continuing to mount," the group insisted. A taxing question Durbin's proposal to exempt state and local sales tax from interchange calculations could prove troublesome for acquirers and processors."It would prove very challenging [from a technology perspective] and the costs associated with such a change would ultimately be born by the citizens of the state," said Scott Talbott, senior vice president for government relations at the Electronic Transactions Association.
Efforts by state lawmakers to pass similar legislation have failed. Earlier this year, for example, Idaho voted down a law that would require processors to "deduct the amount of any tax imposed from the calculation of interchange fees specific to each form of electronic payment transaction at the time or settlement" or they would have to rebate an amount equal to the interchange on the tax amount. Similar legislation has been voted down in Wisconsin, Colorado, Illinois, Indiana, Tennessee, Virginia and Mississippi, Talbott said.
Think carefully about regulation
If Congress considers regulating payments, it should take into consideration all new payment rails, Sheedy stated. "Regulations that exclusively focus on card payments, and do not take into account the influx of new players and payment methods in our industry could shift consumer spending to payment options that are less secure and more expensive, and that do not demonstrate the same commitment to efficiency, transparency and security that payment networks like Visa have dedicated themselves to for decades," he said.
"As volumes increase, the risk of fraud increases," Kirkpatrick added. "Mastercard spends billions of dollars to protect consumers against fraud." Kantor, however, challenged suggestions that regulation will lead to more fraud. "Other parts of the world haven't found the parade of problems they talk about despite regulating interchange," he said.
Given the political gridlock in Washington, insiders say the chances of interchange legislation remains slim. But more hearings are likely. "This conversation will continue," Durbin said before adjourning the May 4 hearing.

Patti Murphy is senior editor at The Green Sheet and self-described payments maven of the fourth estate. Follow her on Twitter @GS_PayMaven.
The Green Sheet Inc. is now a proud affiliate of Bankcard Life, a premier community that provides industry-leading training and resources for payment professionals. Click here for more information.
Notice to readers: These are archived articles. Contact names or information may be out of date. We regret any inconvenience.
Prev
Next