The Green Sheet Online Edition
December 27, 2021 • Issue 21:12:02
GS Advisory Board: Overcoming 2021 supply chain and staffing challenges - Part 2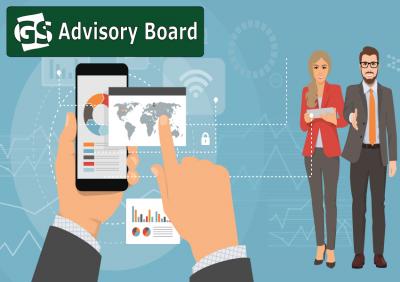 This is the second article in a two-part series in which members of The Green Sheet Advisory Board share their perspectives on the following questions:
What did you do in 2021 to attract and retain employees and independent contractors? What worked and what didn't?

What outreach plans do you have for 2022?

What have your merchant customers' main issues been? How have you been able to help?

Where do you see the greatest opportunities for new payments professionals? How best can the industry match qualified people to those opportunities?
The first portion of members' responses was published in "GS Advisory Board Overcoming 2021 supply chain and staffing challenges – Part 1," published Dec. 13, 2021, in issue 21:12:01. We wish to thank all GS Advisory Board members who shared their perspectives for this series.
Thomas Aronica, Biller Genie
1. One of the most important initiatives we have dedicated toward growing our internal contributors is funding. Biller Genie raised $3.5 million in seed funding—the majority of which is going toward our internal resources allocated to growing our company and further establishing its presence and value within the marketplace. As a result, we have been able to hire 16 new employees this year alone. This has contributed immeasurably to our overall success in our marketing initiatives, revenue growth, industry exposure, and especially our customer acquisition and retention strategies.
Additionally, we have implemented the Entrepreneurial Operating System (EOS) model into our company culture. With this system, every employee has very specific data points and measurable goals they are responsible for on a quarterly basis.
Accountability is key, as well as ensuring our management team has the bandwidth to prioritize the time it takes to give constructive feedback. This has helped our team members recognize the impact they are making and feel supported in their intentions.
And finally, we have made it a point to offer more remote options for employees in response to the pandemic—as well as made the effort to energize our company culture with fun team-building activities and other similar opportunities.
2. For 2022, our focus is really on expanding our partnerships and nurturing our current partner relationships. Our partners offer a great deal to the overall success of our brand. We have established some very fruitful relationships that have enabled a tremendous amount of mutual benefit, and we look to place a large focus on this as the next year approaches.
Another avenue we look to capitalize on is our industry exposure by attending more tradeshows and other similar events. It brings us a lot of satisfaction to demo the product live and engage with our fellow peers and potential partners. Nothing beats live exposure when it comes to establishing your foundation and growing your business.
Additional emphasis will be placed on our internal resources as it relates to growing our company culture and really creating an environment our employees can flourish in. We are strong advocates of a work/life balance, and we want the work part of that equation to be as fulfilling as possible.
3. The short and sweet answer to this is cash flow. Cash flow is always a potential problem for our customers—especially when considering the global pandemic. Our ability to ensure that businesses get paid faster and more efficiently has really been a game-changer for partners and merchants alike.
4. In my opinion, the most profound piece of advice I would give to any payments professional is don't commoditize your business. Merchant services is a necessity; businesses can not operate without it. So, your value will never come from simply processing a transaction alone. If you focus on value and give your merchants solutions that make a meaningful difference in their time and their revenue, they won't mind paying for them.
Marc Gardner, North American Bancard
1. We implemented several initiatives to attract employees and independent contractors. We have successfully partnered with new, tech-focused job boards such as Dice and Stack Overflow to attract tech talent from across the country. Furthermore, by embracing remote work, we have likewise expanded our labor pool to allow us to compete for top talent regardless of their geographic location.
We also successfully relaunched our Employee Referral Program. We feature three "Hot Jobs'' every week and communicate the referral bonus amounts to our employees. Finally, we have invested in Recruiter Training Certification to improve sourcing, interviewing and other techniques while implementing several process improvements to help team members collaborate on filling difficult roles.
As far as employee retention, we have implemented a number of Belonging@NAB initiatives focused on leader training while developing an internal communications strategy that is inclusive of daily and month-long celebrations of diversity. We have also enhanced our benefits package to focus on wellness and mental health, celebrated and recognized employees who go above and beyond with our Moments of Magic, and offered professional development opportunities like our Certified Payments Professionals
2. COVID-19 allowing, we plan to resume an active university recruitment strategy while simultaneously launching a new and engaging Internship Program to build our bench talent for the future. We are even planning to create a more exciting and engaging offer process featuring the involvement of the hiring manager and a gift card for coffee on us. Just as importantly, we will be revamping our new hire Onboarding Program to extend well beyond the first few weeks of employment. That way we can ensure that new employees feel good about their decision to join NAB.
We will also be focused on creating engaging, interactive content, connecting regularly with new hires, providing easy access to educational materials, and interacting with leaders throughout the company. We have also hired a new Employment Branding specialist to work closely with our Marketing Team to tell the story of North American Bancard and why working for us can do wonders for a new hire's career.
In addition to outreach initiatives aimed at prospective employees, we will also continue to implement several strategies to attract new Sales Partners, Integrated Partners, and merchants. These include maintaining a frequent and dynamic presence at both merchant- and partner-facing tradeshows, continuing to educate partners through our series of Transcend Roadshows, and ramping up our communications to help merchants and partners understand the tools, services and resources available to help them grow their businesses or portfolios.
3. Given the impact that the coronavirus pandemic has continued to have on businesses of all types and sizes throughout 2021, helping merchants maintain cash flow and maximize revenue even as in-person payments have declined has become more important than ever. Luckily, we've been able to help merchants do precisely that with the online, curbside and mobile payment solutions they need to continue to weather COVID.
We've also given them access to the real-time, analytics-based data they need to better manage their employees, customers, inventory, and chargebacks. This data, which can level the playing field for small to midsize merchants, is readily available through our proprietary payments software, as well as our secure, online merchant portal. We have doubled down on our commitment to help business owners get their funds faster with Next Day and Same Day Funding.
We have also continued to move as many merchants as possible to Electronic Payment Exchange (our proprietary payments platform) so that we can oversee the entire payments process while providing continuous uptimes with fewer points of failure. Finally, we have continued to market our Edge Program, which allows merchants to enjoy Flat Rate Pricing while offering a Cash Discount to customers who opt not to pay with a credit or debit card.
4. There are several opportunities for Sales Partners just starting off in the payments industry. For one, payment methods that gained popularity throughout the coronavirus pandemic (like contactless payments, BOPIS options and online payments made for deliveries) are here to stay. At NAB, our Sales Partners, Integrated Partners, and ISOs have upgraded as many merchants as possible to the smart payment devices and virtual terminals, enabling them to accept these types of payments and compete in this new reality.
Furthermore, we see additional opportunities for growth regarding merchants in so-called, high-risk or specialty categories. By offering affordable and reliable payment processing and back-office solutions to these merchants, we can help Sales Partners grow their portfolios while helping previously neglected merchants grow their small to midsize businesses. Furthermore, as the payments industry continues to become more complex, the opportunity exists for Sales Partners to position themselves as trusted experts whom merchants can turn to for income-maximizing solutions.
However, if our Sales Partners are to educate merchants, we must continue to educate and support them by offering the training and sales support they need to ensure their success. Here at NAB, in addition to our innumerable training sessions and Sales Partner Transcend Roadshows, we will continue to invest in our Partner Programs, like our POS Pros sales and support team, as well as cutting-edge tools like our Sales Partner and Developer Portals.
Maurice Griefer, Maverick Payments
1. As a lot of companies were furloughing due to the pandemic, we have fortunately been growing and looking to hire. As a privately held company that is focused on digital payments and technology, we were in a solid position given the surge for contactless, electronic payments coupled with many brick-and-mortar businesses needing alternative solutions whether it's ecommerce, curbside pickup or order ahead. We were able to hire a lot of quality employees during this time to supplement our growth.
As a self-funded company with an entrepreneurial mindset, we constantly adapt to meet the needs of our partners and merchants so during the pandemic, we had several opportunities to further our exponential growth. As we have hit various milestones, we've been able to invest back into our team with better benefits, fun perks, bonuses, and other incentives.
2. We are going to continue our white-glove approach of providing a high-level of service coupled with industry-leading technology. As a full-service provider, we are able to compete with the big players. As a family owned, privately held company that was started from nothing, we are nimble and aggressive. This combination allows us to constantly out compete the big processors and acquirers who aren't willing to go the extra step for their partners and merchants.
3. COVID has forced many changes upon businesses including the ways consumers pay for goods and services. The two biggest areas we've seen merchants ask for help with are enabling contactless payments and optimizing their ecommerce stores. For those merchants newer to ecommerce or who have seen an uptick in online sales due to COVID, some of the issues we've experienced have been with fraud and chargebacks.
We have always taken a consultative approach with our merchants to guide them through the challenges of accepting payments, especially in card-absent environments, and we're helping a lot of merchants build stronger fraud screening settings and processes when they come to us. We also have our own gateway too so we're constantly seeking new integrations to better serve our merchants.
4. In payments as well as technology, there are always opportunities as both industries are constantly evolving. COVID has accelerated the pace in which our industry is changing though, which is creating even more opportunities for folks. I believe it's very important for individuals to constantly network and build relationships so they can get exposed to new opportunities. LinkedIn is a great platform for people to not only build their personal brands and add value, but also to learn too from thought leaders. Social media can be a great source for education and networking which many people should leverage to advance their careers.
Allen Kopelman, Nationwide Payment Systems Inc.
1. Many companies laid people off; many independentcontractors took a break. We used to go to local and national tradeshows, and we switched up our marketing to the internet, and we will keep moving in that direction. We have been to a few conventions; however, the attendanceat many events is down. As far as retaining employees, that is another story. Many did not want to come back to the office, and many were not very good at working at home. Managing people working at home is not an easy task. We moved everything around in the office, and we put everyone in their own office.
2. We'll do more content marketing, more landing pages, and continue what has been working for us. Business is changing; how we do business is changing
3. Customer issues have included how to get a PPP loan, how to get an SBA loan and not being able to hire employees. Not being able to pay rent has been another area of concern; business owners who owned their own buildings were in a better position to survive.
Also restaurants really need to reinvent—how can they do that? Kiosks? Pay at the Table? QR code payments? Delivery? Curbside pickup? Hiring servers in restaurants has not been easy; many found new jobs. And restaurants need to also realize that going to a restaurant is about being served. And if you take away "service," can your restaurant survive? I have seen restaurants number spaces outside for curbside pickup, create a to-go/pick-up area, and take away a few tables to serve the customers better.
Retailers need to get busy and make websites. Many still do not get it. We put together a lot of information on how and where to get loans. We reached out by phone to see how people were doing. We also had a few clients pass away in the past two years; some of them had been clients for over a decade.
4. This is still a great business. It's time to get creative. There are new products, alternative payment methods brewing. The thing I love about this business is that it is always changing. We are in a time when there are a lot of bills in Congress that threaten small and midsize businesses. Hopefully, we will not see anything like the recession we saw in 2008-2009. Since we are experienced and have been in the business for over 20 years, we will figure it out.
Jeff Shavitz, ToolBox Payment
1 & 3. What a past 18 months—it's hard to describe whether you are running an ISO, owning a credit card processing company, or in senior management of any business with all the issues associated with COVID-19 and the effects on employee retention, 1099 contractors, hiring, firing and anything related with personnel issues.
As I respond to Kate's question, the one word that jumps out for our organization is "empathy." Empathy: whether you are a salesperson on full commission, the receptionist, the janitor or the CEO—it doesn't matter your title—we all have our own stories. Successful business leaders who can marry their company's mission with the employee/contractor's vision create great companies with tenured personnel. And, it's all about empathy for your valued people.
The payments industry is defined by financial models, insights rooted in pure data, and ultimately rigidity. The pandemic disrupted the payments industry from the inside out, humanizing an industry established by recognizable patterns and quantitative facts.
Aside from the obvious substantial effects, such as the rise of contactless payments and rapid decline of T&E spend, COVID-19 forced compassion and empathy in an industry that was never rooted in these guiding principles.
I experienced this effect first hand as I worked with merchants of all sizes (small independent local neighborhood merchants in Boca Raton, Fla., to Fortune 100 organizations) when the pandemic swept away all forms of normalcy. Merchants of all shapes and sizes who were thriving just days before now demanded payment flexibility; a breadth of new, viable options to support supply chain inefficiencies; and a severe lack of lucrative capital and resources.
Whether it's our valued clients or our more valued employees/contractors, we established "new norms" to make the working environment of COVID work for our team. Using "work" is operative because everyone has different issues at their forefront, and what's important to one person may not be needed by another person.
As the dust begins to settle, reflection settles in. My reflection distills down to one key theme that has entirely shifted the way I approach day-to-day management of ToolBox and my longer-term career goals. I have a newfound respect and appreciation for listening more carefully to the "blind spots" to my team and ensuring innovative employment solutions for a stronger 2022.

The Green Sheet Inc. is now a proud affiliate of Bankcard Life, a premier community that provides industry-leading training and resources for payment professionals. Click here for more information.
Notice to readers: These are archived articles. Contact names or information may be out of date. We regret any inconvenience.
Prev
Next