The Green Sheet Online Edition
June 14, 2021 • Issue 21:06:01
Doing business in a time of recovery - Part 1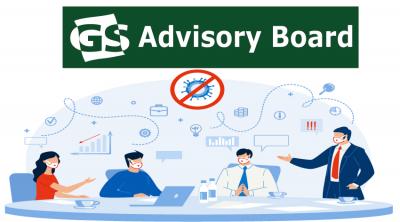 With the pandemic waning, the U.S. Commerce Department estimated that GDP growth hit 6.4 percent, the economy grew by 1.6 percent, and consumer spending increased by 10.7 percent during the first quarter of 2021.
However, the country added fewer jobs in April than anticipated, and unemployment rose. Also, supply chain breakdowns and unforeseen events, such as ransomware attacks, could negate recent gains.
So, during this recovery period, we asked The Green Sheet Advisory Board the following questions:
What are the most effective things you've done to ensure that your company is on strong footing despite the many unknowns at play in our economy?
What market trends are you seeing, and how do you expect they'll impact our industry?
What role can leaders in the payments/fintech community play to speed our economic recovery?
What advice do you have for payments professionals who might be struggling?
Following is a portion of their responses. Additional insights will appear in our June 28, 2021 issue.
Steven Feldshuh, Betterpay LLC
I can't emphasize enough how difficult this past year this has been. I can tell you though that we owe a lot of thanks to our sales groups and agents for sticking with it. The concept of directly calling on merchants disappeared for several months, and with it came a large drop in new business.
Combined with the shutting of hundreds of restaurants, athletic clubs, and nail and hair salons, volumes substantially decreased. It has only been since March 2021, that volumes have started to come back, and only since April 2021 that new business is again coming in and agents are again attacking the street. With our company's business model of mostly retail, restaurant/food and service businesses, the bottom didn't look so great.
So what did we do to remain afloat? Given that this is a residual based business, our company still managed to have income coming in. The amount of income coming in forced the partners to stop taking any income for an entire year. We were able to obtain a business loan in order to keep our employees fully employed without any drop in compensation. We eliminated all non-essential travel, entertainment and purchases. Basically, our company continued to support our sales groups and sales agents but cut spending to the bare minimum. Given the fact that we maintained our very-high credit rating, and maintained tremendous financial discipline, we are fine and ready for the coming year.
Market trends: Because we had a lot of extra time on our hands, we focused on looking to the future. We further developed our Betterpay brand and focused on developing dozens of marketing pieces strictly for our sales groups. The marketing pieces were program based, equipment based and solutions using POS systems. We continued to develop our agent portal with an easy-to use e-sign application. We refined all of our power points and delved into more and more Zoom trainings.
Change was dramatic for more than a year. Fortunately for us, we were able to take advantage of a better product from Clover including their Flex terminal and Clover Station Pro. Both products were on target with our merchant base. Along with the PAX systems, Paradise POS and the new Valor terminal, we had some fresh products to offer.
The biggest change which had an impact on our business was the movement to cash discount and surcharge programs. The timing couldn't have been better to introduce these cost savings products to our merchants, who were in many cases hanging on by a thread.
Our role: I think our role in helping the economy recover continues to be providing better solutions to merchants. The companies that have taken advantage of struggling merchants (and we know some of the big names who have done it) should stop the antics and stop the price gouging.
We in the industry all should be responsible enough to give merchants who rely on our expertise fair pricing, honest reporting and new applications that help grow a business. We shouldn't be hitting our merchants with OPT products that they have no use for. We shouldn't be hitting our merchants with outlandish Non-PCI fees of $125 a month, or made-up fees that continue to show up on statements. Yes, I agree we are all in the business to make money. But as professionals shouldn't we provide processing at a fair cost?
The thing is we all realize that most merchants do not open up and review their processing each month. With more companies going green and not sending out paper statements, the likelihood of merchants going online to view their activity goes down even further. This is what those entities who recently have decided to charge even higher fees are hoping for. I don't understand how they sleep at night.
Some advice: The time has come for agents to get back on the street, back on the phone—and double their efforts. Yes, a lot of businesses closed, but keep an eye out for new signs going up everywhere belonging to new businesses taking their place. When speaking to merchants, let them know about the changes in programs, where they can offset processing fees by charging a surcharge to the end customer. Spend some time learning the functionality of a system like Clover, and sell the system based on the value-added applications in the Clover app store.
Learn as much as you can about mobile products and wireless products. They are here to stay and will continue to grow. Learn about gateways and virtual terminals, so you can explain how a retail merchant or a restaurant can expand their footprint or save tons of money with their own online ordering system.
Maurice Griefer ,Maverick Payments
The last 18 months or so have been quite the ride to say the least. We've actually seen a lot of growth since the pandemic started, as many payments companies have. So we are very grateful for that. The most effective things we've done were to focus on our team and continue to improve our digital payments technologies. We've about quadrupled our staff here at Maverick since the pandemic started, and our team has really stepped up during this stressful time to make sure our merchants and partners are succeeding. We do our best to keep morale up by doing more company-wide lunches, awards/recognitions, and getting people to interact more, especially across departments with individuals they wouldn't normally engage with on a daily basis. Richard Branson once famously said, "Take care of your employees, and they'll take care of your business." This couldn't be more true.

Our other area of focus has been making sure we can keep up with the massive digital transformation that is underway. We were fortunate to have a lot of experience in card-absent transactions and higher risk merchants already, so we were ready when we started to see this shift towards ecommerce and online payments.

We launched our new proprietary gateway during the pandemic last year, which has helped merchants significantly as they move away from in-person sales. We've built great chargeback management and fraud analysis tools as well, which has been especially valuable for merchants newer to ecommerce and MO/TO payments.



The pandemic has really pushed society further into the digital world, and the way we pay for goods and services has changed too. I have read several reports that the pandemic has accelerated digital technologies by several years, which is fun for payments professionals as we are right in the mix. I think the biggest trend we experienced is buying more goods online, and I think that trend will continue despite the economy reopening very soon. More and more merchants will push out omnichannel and contactless payment options as consumers seek convenience and streamlined shopping experiences.

Another trend I've been seeing is with loyalty programs. With card-absent transactions, such as order ahead, consumers are providing more valuable info to merchants, such as their email address and mobile numbers, which makes it easier to offer rewards and market other incentives that drive repeat purchases. I've noticed I'm getting way more emails from merchants I've made purchases from announcing various loyalty programs as well as other promotions and discounts.

It would be difficult to ignore the growing popularity of digital currencies. This trend is gaining momentum and with Visa and Mastercard seeming to make way for cryptocurrencies on their respective networks, this is another big trend that will impact our industry in the coming years. I think it'll take some time, but it's here to stay.

It's imperative for payments professionals and fintech companies to offer agile digital tools to their merchants, otherwise those who cannot keep up will be left behind in digital dust.



I think the payments industry has done a fantastic job in helping merchants through the pandemic. As our economy reopens and merchants get back to doing business as "normal," I think we will recover quickly because our industry has been able to innovate so rapidly to develop tools merchants need to succeed in today's post-pandemic economy.

The payments and fintech community will play a pivotal role in the economic recovery. As leaders, I think it's essential that we make our products and services accessible to all, and get creative so merchants who need them can get them. Strive to go above and beyond for your clients because they will not forget who was there when they needed help the most.

Supporting local, small businesses is especially important as we recover. They have been hurt the most during the pandemic, so giving these smaller merchants the tools to compete with the Amazons of their respective industries can make a huge difference in our recovery efforts. Payments companies need to be agile as well, being able to pivot as consumer behaviors change, and think ahead into the future.



When the pandemic started, I saw two types of payment professionals struggle: those whose portfolios were heavily concentrated in card-present/brick-and-mortar merchants and those only servicing a few industries. Payment professionals who have diversified portfolios and focus on commerce have thrived during the past year, so for anyone struggling, I think it's worth analyzing your portfolio and value proposition to see what needs to be improved.


It seems like a lot of people stop doing the things that made them successful once their income reaches a certain point or they get to where they wanted to be in their career. I think we should never stop improving ourselves and stay hungry. Get creative with your prospecting efforts and get out of your comfort zone. If your portfolio took a hit and you're in sales, start cold calling again or ask merchants for referrals.

Whatever you do, don't increase fees to offset lost income because your portfolio has taken a dive. Many merchants have been hurting, and it's far easier to keep clients than it is to sign new ones. One final note, stop using the pandemic as an excuse for not doing what you need to do to advance your career and improve yourself. I wish everyone well and hope we'll be back to our maskless ways soon enough.
Jeff Shavitz, ToolBox Payment
What a past 12 months it has been—what else can you say? The statistics you mention are interesting as the world now opens up again. And what have we, as business owners and salespeople, learned during Covid-19?
As an independent business owner, one takeaway is having that slush fund of money to be held in reserves just in case—and that just in case, happened this past year. Yes, it is great to invest in your company, invest in new technologies but the expression "cash is king" does mean something. Could you ever have imagined the past year? Of course not, but having some capital in reserve helped as we pivoted through these challenging times.
I've learned that during the pandemic, opportunities always exist. But you/me/we must pivot and move fast or that opportunity can be done.
Perspective—I think we all learned this and without sounding omniscient, there is more to selling credit card processing with people dying around the world with this illness.
As businesses (especially swiped accounts like retail and restaurant) open up, the monthly processing volumes naturally are increasing and thus, our volumes and ensuing residuals will grow. However, we are speaking to more business owners, CFOs, and other financial personnel who are now more closely examining their processing fees and percentages.
Empathy—this is the word that our company spoke most about during the pandemic. While things are improving, many of us are still struggling in a variety of ways—from lost family members, closed businesses, significantly lost income and a myriad of other issues. As I learned from hearing Tony Robbins during his motivational talks, we either have "inspiration or desperation." Get inspired now, and better days are ahead.
On a personal note, launching my new company, ToolBox Payment, during a pandemic was not easy; however, having a culture of being open with each other, sharing the good and the bad, has made the beginning of this new journey very rewarding on many levels. I wish all payment personnel great success in the coming 12 months as we all continue to grow and look back on 2020/21 with great perspective.

The Green Sheet Inc. is now a proud affiliate of Bankcard Life, a premier community that provides industry-leading training and resources for payment professionals. Click here for more information.
Notice to readers: These are archived articles. Contact names or information may be out of date. We regret any inconvenience.
Prev
Next