The Green Sheet Online Edition
February 22, 2021 • Issue 21:02:02
The EMV opportunity: getting gas stations up to speed
By Patti Murphy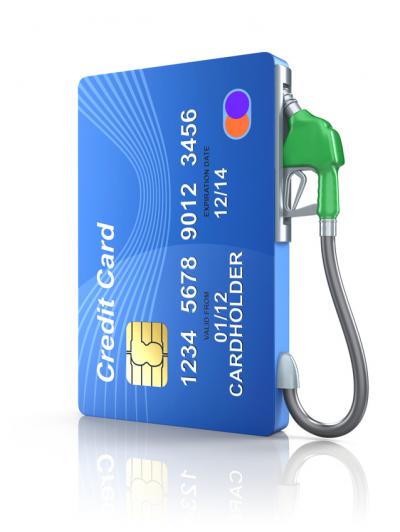 The deadline for automated fuel dispensers to be compliant with EMV security protocols is fast approaching, and thousands are woefully unprepared. This presents an opportunity for ISOs and merchant level salespeople (MLSs) to help move the compliance needle while boosting residual streams. "The opportunity is there," said Dan Lyman, head of fintech payments for North America at Transaction Network Services.
"Selling EMV at the pump is a big deal; people are asking about it almost every day," said Josh Smith, CEO at Gas POS. The need is particularly keen among operators of travel plazas, where average tickets can run $400 and $500, he added.
The need is equally strong among convenience stores, stated Eric Goldberg, vice president at NRS Petro, a unit of National Retail Solutions focused on convenience stores and gas stations. "We've completed installations at 50 convenience stores since September," he said. NRS, a POS company and card processor, sells technology developed by Sound Payments that retrofits most existing gas pumps to support EMV. The only exception: old mechanical pumps, which are far and few between, and need to be replaced outright, Goldberg noted.
April deadline is around the corner
Most U.S. merchants were required to upgrade POS devices to support EMV by October 2015, or assume liability for counterfeit cards and fraudulent payments that could be traced back to their non-compliant devices. This includes associated expenses, like dispute resolution, and non-compliance fines and fees.
The card companies, however, gave businesses with AFDs additional time to get their devices into compliance, largely because of the complicated nature and expense of upgrading them. Initially, stores with pay-at-the-pump gas dispensing had an EMV-deployment deadline of October 2017. But the deadline was extended to October 2020 when gas stations balked at the time and expense of meeting the 2017 deadline. And last year the card brands extended the deadline by another six months, to April 1, 2021.
Gas stations without EMV-compliant AFD pumps are prime targets for fraudsters. Armed with master keys that allow them to unlock pumps, often under the cover of darkness, bands of organized criminals have been installing card skimmers at pumps that still rely on mag stripe card readers, which enables them to capture customer credit and debit card data for sale on the black market. Card skimming at AFDs has been on the rise ever since in-store POS devices and ATMs made the switch to EMV.
Last November, the Florida Department of Agriculture and Consumer Services conducted inspections that uncovered compromised fuel dispensers at 38 gas stations in one county alone. Similar reports have been coming out of California, Pennsylvania, Virginia, Tennessee and other states in recent months.
The problem is especially acute in densely populated regions, and at small independent gas stations. "Geography makes a difference," Smith said. "Organized crime doesn't' travel across back roads much. Fraud flows like water along the path of least resistance."
And there are plenty of AFDs for fraudsters to target. As of last summer, just 15 percent of fuel retailers with AFDs reported full deployment of EMV-compliant devices, according to a survey fielded by Conexxus, a technology consultant to convenience stores and fuel stations. Better than half (52 percent) had yet to deploy any EMV-compliant AFDs.
Addressing high cost of compliance
Bringing card-accepting gas pumps into compliance with EMV rules can seem overwhelming, particularly for smaller shops. "There are a lot of moving parts and pieces," Smith said. EMV-compliant fuel pumps require at least three separate parts: fuel controller, payment controller and outdoor payment terminal.
Typically, the fuel controller and the payment controller run on the same device, known as a forecourt controller. AFDs also require solutions from managed network service providers, like TNS, that connect purchases at the pump and indoor POS locations to payment processors. Complicating matters, retailers often get these solutions from different vendors, each with their own requirements and certification processes. If any component in the payment flow changes, everything needs to be recertified, which can take up to six months, several experts explained.
The cost of rendering gas pumps EMV compliant can be stiff. About three in 10 (31 percent) of owners surveyed by Conexxus said cost was the top challenge in getting up to speed with EMV. Other top challenges included getting proper software and certifications in time for the liability shift.
Ripping out existing pumps and installing new ones costs about $15,000, or more, per pump, plus associated construction and in-ground tank costs, software, nozzles, hoses and temporary loss of revenues from downtime during installation, which can last days. The all-in cost to a modest-sized (two-island) gas station can run $50,000, and up, according to several estimates. There also are ongoing monthly software and support fees, which can run $1,000, or more, per month, Goldberg noted.
The cost of inaction, however, is potentially much higher. TNS engaged Mercator Advisory Services to develop a calculator that puts dollar amounts on the liability risk that shifts to fuel retailers without EMV-compliant AFDs. For a retailer with AFDs at 12 locations spread evenly across low- medium- and high-risk areas, liability could exceed $200,000, according to the calculator. "For a small chain with fewer locations the potential liability [cost] is lower, but it's still significant," Lyman said.
There is a middle ground: retrofitting AFDs for EMV, for half the cost, or less, per pump. NRS, for example, sells a retrofit package with an all-in cost of about $2,000 per pump. "The solution sells itself when you look at the numbers," Goldberg said.
The NRS solution is PCI compliant; supports QR code scanning, PIN-on-glass, magnetic stripe reading, EMV chip and PIN; and near field communication to support mobile wallet acceptance. It also has a built-in security camera and a trigger mechanism that shuts down a pump entirely if anyone attempts to install a card skimmer. "Having a trigger is huge," Goldberg said.
NRS is actively signing up ISOs to resell the solution. ISOs and MLSs simply refer retailers, and NRS handles all the heavy lifting, Goldberg said. "We offer a generous revenue share. All they have to do is sign up with us. Once they sign on, they can literally launch it with all their agents." NRS also offers merchant funding options, with revenue shares for referring ISOs and agents.
Gas POS makes it even easier. It runs ethernet cables from pumps to stores, effectively rendering AFDs extensions of the inside EMV-compliant POS devices, Smith said.
Not just fuel sales
The push for EMV compliant AFDs isn't just about satisfying the card brands; consumer preferences play a role, too. Among U.S. adults surveyed last year for TNS, 78 percent said they prefer to pay at the pump rather than transact with a cashier. Nearly two-thirds (65 percent) said they prefer to use gas stations with EMV chip readers at their pumps, and 39 percent actively seek pay-at-the-pump facilities that are EMV secure.
Not surprisingly, 59 percent said the coronavirus pandemic made them more inclined to pay at the pump than they were a year earlier. The survey results, Lyman said, "indicate fuel and convenience retailers must rethink how they engage consumers and implement technologies that will safeguard them against an uncertain future."
And it's not just fuel sales. The TNS survey found many consumers like the idea of ordering food and other in-store items while at pump. Many (55 percent of respondents) already purchase these items inside, often after gassing up outside, TNS found. Forty-two percent would order food from pump; 47 percent would like those items delivered to their vehicles while they're fueling their cars.
"Consumers also are very open to the opportunity to watch ads and personalized content," Lyman said. "Ultimately, what we're trying to do, rather than just provide technology that addresses the costly liability shift, is to piggyback on the technology to drive content that generates ad revenues and to drives sales."

Patti Murphy is senior editor at The Green Sheet and co-host of the Merchant Sales Podcast. Follow her on Twitter @GS_PayMaven.
The Green Sheet Inc. is now a proud affiliate of Bankcard Life, a premier community that provides industry-leading training and resources for payment professionals. Click here for more information.
Notice to readers: These are archived articles. Contact names or information may be out of date. We regret any inconvenience.
Prev
Next