The Green Sheet Online Edition
January 11, 2021 • Issue 21:01:01
Advisory Board: Insights from 2020, plans for 2021 - Part 3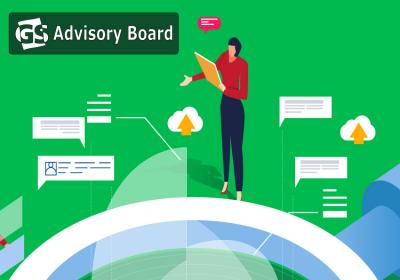 This is the third and final article of a series in which members of The Green Sheet Advisory Board share insights and advice on transitioning from 2020, a year that brought unprecedented challenges, to 2021, which we hope will bring a return to overall health and stability. To that end, members answered the following questions:
How did you successfully address the major business challenges of 2020? 

What might you have done differently, knowing what you know now?

What do you envision for the coming year for your company, and how are you planning for it?

What challenges lie ahead for the payments sphere, and what advice do you have for professionals who want 2021 to be their best year ever?
The first two portions portion of responses appeared in our Dec. 14 and Dec. 28 2020, issues. We hope the perspectives our advisory board members contributed will inspire you embark upon this new year with confidence.
Tod Kellen, Riverside Payments
I had the not-so-enjoyable process of transitioning jobs in 2020 right as COVID-19 was really starting up. It was a difficult journey, as many employers/businesses didn't know what 2020 was going to look like and started drawing back. I found that perseverance was a key component to continuing to move forward. After signing on with Riverside, perseverance continued to drive my journey in 2020. We were bringing up a new program and trying to put all the key components together. Navigating things like on-site travel to the office in Vancouver from Omaha during a pandemic was just one of the things we needed to work around in order to have the in-person meetings necessary. So far, we have been able to build all of the groundwork needed to really jump into the sub-ISO market in 2021.
 
I feel like, as many others in the payment space may have, that I was focused on the wrong things initially in 2020. I didn't see the impact this pandemic would have initially. I also felt, personally, that maybe 2020 was time for a change in what I was doing. I found that I needed to rely on my strengths to get through 2020 and build on the relationships already in place.

For 2021, Riverside is ready to go all-in to the sub-ISO market. We have aggressive marketing plans and will offer a best-in-class program. We have built out our service and operations teams to be able to provide for all the new clients we bring on and have spent the last five months taking the program on a test drive. We have built some strong partnerships that will provide alternate financing options along with access to multiple providers. This has been my primary focus and a key driver for the owner of Riverside.
 
2021 will be about working with the right partners. Merchants, and therefore the payments space, have had to adjust throughout 2020. Partners that have been able to adjust accordingly will be key for professionals in this space. Being able to provide multiple payment and delivery alternatives, being able to have access to capital that was not there in the past—these are the keys to being able to recover and then thrive in 2021. The payments space is poised for a rebound, then a breakout as we are able to get control of the pandemic and reopen the economy. The ability to adapt to the new faces of payments and merchant needs will drive a surge in our space.
Jeff Shavitz, Toolbox Payment
I am excited on all fronts to move into 2021—both personally and professionally. We learn, reflect, and grow from the challenges faced in 2020. Thinking back to mid-March, I remember preparing to present a formal credit card presentation to a $100,000 million business to earn their processing account—and, it was called off that morning due to the virus and employees being nervous to gather together in a boardroom.
I vividly remember thinking to myself, "No meeting because of the virus?" I was still at the infancy of understanding the significant ramifications of the pandemic. Here is how things have changed since March and some reflections that come to mind (in no order of importance):
Working virtually from your home office: For the past 30 years, I have gone to my physical office and really enjoyed the change of atmosphere from my house to my work environment. I never thought working from home could work for me, our employees and our agents. However, it has worked, as we have all adapted to the new normal. Now, with a vaccine on the horizon, who knows what will happen for me personally and our team when it is safe to go back to the office?

Using technology to become more efficient:Zoom is now part of our vernacular just like "google" is a word we use on a daily basis. Although the communication tools with our large external sales force were good, we have implemented new technology to ensure that our communication is even better without the opportunity of being face to face. The past months of the virus also helped me understand that I must continue to have a budget line item for technology upgrades to ensure that we have the proper infrastructure to support our company going forward in case of other issues that are unpredictable.

Human connection is important: Although technology and working from home has worked, I enjoy being with people (co-workers, clients, prospects, friends, family). This physical interaction is important. Yes, using technology like Zoom and Microsoft Teams does enable you to see the person on their computer. However, it is different than physically being with that person. Being in the payments space and working with interchange rates that are commoditized, the concept of developing a real relationship with a client is important as we grow our companies in the future.

Motivating employees: Having founded several payment companies throughout my career and having worked with thousands of employees/sales agents, I did find it more difficult to motivate our team during the pandemic. At times, our people were in a funk and were having "bad" days as our world was/was going through unprecedented times.

Empathy for others:Similar to motivating our team, I always have tried to have empathy for others, and this quality of self-reflection has been more important now than ever. I remember one of our daily sales meeting huddles, and our salesperson was not participating or contributing. Following our meeting, I learned that her elderly mother had been detected with the virus.

Taking a day off is okay and needed: Most of us involved in the payments space have a Type A personality, as our industry (from the sales perspective) is commission based. Without closing a deal, we don't make money. However, taking a day off or a week off is good for all of us. With the virus, we have, more than ever, to learn that all that really matters is health and family. Go enjoy both today.

The new normal: What is it for your company? For your employees, your salesperson, your prospects and your clients? The more you can define this, the better you will fare should another pandemic or other disruptive change occur down the road.

Diversification: I am now speaking from both sides of my mouth as I have stated for many years (going back to when I was the author of Street SmartsSM) that it is important to become an expert and sell within an industry niche. Pick restaurants, pick retail, pick doctors, pick auto repair—it doesn't matter what you select as the niche, but become the best within that category, attend all industry conferences, read all the trade journals.
However, if your industry niche, for this example, was restaurants/fast food, your residual probably has gone down significantly (especially in the months of March through June) and some of your clients may have even gone out of business. I still believe in becoming an expert in a category, but with some caveats.
For example, I recently founded a new company called ToolBox, which is a payment app specific for home service contractors and tradespeople. We only focus in these industries, and our vision is incredibly laser focused. However, what I learned from the virus is that our solution, which started out only as a credit card app, has now evolved into a full-service mobile back-office solution with numerous features. By offering more than just credit card processing, we are able to create connections with our clients and offer additional products and services. I share this story and the analogy to a restaurant credit card salesperson who only did payment processing. There are so many other solutions to offer your clients. Here's to a great 2021.

The Green Sheet Inc. is now a proud affiliate of Bankcard Life, a premier community that provides industry-leading training and resources for payment professionals. Click here for more information.
Notice to readers: These are archived articles. Contact names or information may be out of date. We regret any inconvenience.
Prev
Next