The Green Sheet Online Edition
April 13, 2020 • Issue 20:04:01
Business continuity during the COVID-19 pandemic - Part 1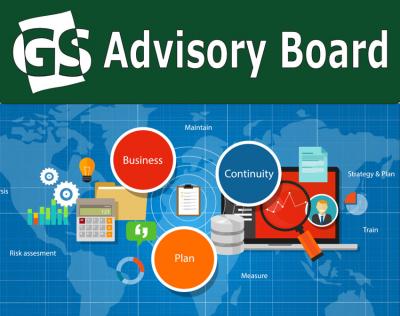 While the ultimate toll of the novel coronavirus pandemic is unknown, some sectors of the worldwide economy, such as the travel- and hospitality-related industries, have already taken a big hit. Amid volatile stock markets worldwide, school shutdowns, shuttered businesses, cancelled events, social distancing and shelter-in-place restrictions – individuals and businesses are taking steps to keep themselves and their communities safe while finding ways to compensate for projected losses and find new opportunities.
Given this unprecedented situation, we asked members of our Advisory Board the following:
How has fallout from the COVID-19 pandemic impacted your business, and what are you doing to mitigate current and potential effects?
How have the coronavirus and efforts to limit its spread affected your merchant customers? Are you focused on any sector that is particularly hard hit? If so, what is your view of the situation on the ground?
What are you doing to be of help to your merchant customers, as well as your sales agents at this time?
Are you pursuing areas of opportunity such as alternative funding, contactless payment acceptance or ecommerce?
What do you anticipate the long-term impact of this major disruption will be?
Following is a portion of their responses. The remaining answers will be published in our April 27, 2020 issue. We sincerely thank all Advisory Board members who participated.
Thomas Aronica, Biller Genie
1. Prior to COVID-19, SaaS and fintech valuations were at an all time high, with positive outlook for future growth. Given the uncertainty of how our industry and economy will rebound, it has changed how we evaluate potential opportunities, forcing us to be more selective with our enterprise partnerships.
2. Fortunately, our entire tech stack is 100 percent in the cloud, so we were easily able to transition our staff to work from home with no disruption to our service levels. Since Biller Genie is uniquely positioned to service those businesses that collect payments through invoices, our portfolio has not seen the immediate impact caused by the pandemic to the restaurant and hospitality industry.
3. As always but more so in times of need, we are fully available to help our merchant clients take full advantage of our powerful automation technology through direct one-on-one video conferencing sessions. This has been our default since day one and we've been able to easily accommodate these sessions for merchants who may not have previous experience working with platforms such as Zoom.
4. We believe that our system in and of itself is an area of opportunity, changing the dynamic of the typical payments conversation. We have already seen tremendous margin compression and a shift toward technology in the payments industry, and I expect the effects of COVID-19 to compound these issues. Merchant service providers will need to adapt to a new world, post-corona, where SMBs will need help with more than just processing a payment.
5. I think there is a trickle-down effect that is still impossible to measure.
Adam Atlas, Attorney At Law
1. Our bank and processor clients have reported a surge in online processing. It looks like this event will push the scales even further away from brick-and-mortar to online shopping as the preferred method of commerce.
2. We have been giving some advice on force majeure clauses. These are clauses in contracts specifying that a party may be relieved of their obligations under an agreement if the cause of their default is an unforeseen event over which they have no control. At first blush, COVID-19 fits squarely into that concept, but it will not necessary give parties relief, as force majeure clauses are each worded in a different way and may also be given different interpretations under varying state law. My expectation is that this event will generate case law that law students will be reading for the next 100 years.
3. We are putting together a newsletter and web content about force majeure clauses.
5. This will hasten online commerce becoming the center of consumer commerce.
Maurice Griefer, CPP, Maverick Payments
1. There's no sugar coating how devastating this pandemic has been to the U.S. economy and the impact it's going to have in the months and years ahead as we recover. Many payments companies are taking a hit, too, but we haven't been as badly impacted as we initially thought we would be. Our company has always had a diverse portfolio of merchants both in terms of the industries we serve and the geographical area in which our merchant clients are located. Similar to stocks, it's always good to have a diversified merchant portfolio to minimize your risks and losses during times like this.
Unfortunately, we have seen a lot of our brick-and-mortar clients temporarily shut their doors, but a lot of them are getting creative and adapting to continue operations, such as shifting to ecommerce and online ordering, starting curbside pick up, etc. Our focus right now has been to make sure clients can continue accepting payments through whatever new channels they may need and taking this pandemic day by day, as so much is changing. We've also really dialed in our support, underwriting and risk teams since some staff are working remotely, so it's been a bit of an adjustment.
2. With much of the country under a "stay at home" order, it's of course having an impact on our brick-and-mortar merchants who are not seeing any foot traffic, as they've been forced to close. As tough as it is for all of us, these actions are ultimately needed to reduce the spread of the virus. I'd rather see extreme actions taken so this can pass sooner rather than it dragging out because people aren't practicing social distancing or taking it seriously. We have seen a lot of merchants get creative, though, during this time with new ways to accept payments, and the push to support local businesses has been stronger than ever.
It's really nice to see communities rally and support one another. For us payments professionals, we need to be incredibly creative and resourceful to help our merchants continue running their businesses.
Although we've seen many of our restaurant and retail merchants adapt, such as moving to ecommerce or takeout, our travel and hotel merchants have been hit the hardest, and it's unfortunately not as easy for them to pivot to continue bringing in revenue.
Travelers are canceling trips left and right, and there's not really much these airlines, hotels or tour operators can do right now except weather the storm. Either way, it's a great time to check in with clients to see how they are doing and if you can assist them in any way.
3. We've been having many conversations with clients to see how we can help them. Our clients have all been adapting, but whether it's delaying fees a month, helping them set up the website they've been procrastinating doing, implementing an online ordering solution or simply letting them vent to us, we're just doing whatever we can to be supportive right now.
The same thing goes for our sales agents. Not all are impacted in the same ways, but for those who are mainly foot soldiers selling to brick-and-mortar merchants, we're helping them shift their efforts to ecommerce where these merchants haven't been hit as hard. We're really just making sure our agents have all the resources they need to continue signing up new merchants.
4. Even though this is a frantic time for all of us, there are still opportunities out there to sign up new merchants or propose new solutions to existing clients that might be more attractive now. It's critical to be respectful and empathetic when selling in this environment, but if you can provide value during this time, especially when your prospects aren't getting the support they need, MLSs can be extremely successful right now.
In fact, we've seen some of our top sales agents write more business lately than in normal months because they're able to creatively solve the new challenges many business owners are facing. Our biggest solutions have been helping clients transition to ecommerce or helping them set up online ordering of some kind. I've only seen one inquiry come through about funding as I write this, but many businesses are likely seeking the SBA for loan assistance, I'd have to assume.
Outside of selling payments solutions, I think it's a great time to focus on personal development and take advantage of this time to get ahead when life becomes normal again whenever that may be. Whether it's reading a sales book, learning something new about payments or just staying active, MLSs need to make sure they aren't wasting this time or falling behind, as it's really easy to use this as an excuse to be lazy.
5. It seems like there's so much changing every day with new data and reports surfacing, but there's no doubt COVID-19 will have a major long-term impact on the global economy, not just the United States.
There seems to be no end in sight, and we probably haven't seen the worst of the pandemic yet, but I think it's going to take many months, maybe even years, for us to recover.
However, I really believe we'll come back stronger and much more resilient as an economy because we all know this will not be the last pandemic, and we were embarrassingly underprepared as a country. There will be record stimulus though to help revive the economy and being an election year, too, President Trump will do everything imaginable to get the economy and stock market back on its feet again.
For the payments industry, I think this was a big wake-up call for many merchants who have been using legacy systems or outdated technologies. Many merchants are likely more open to contactless payments and omnichannel acceptance now, so maybe they will get the push they've been wanting to increase adoption. Regardless of what comes from this, we all had a big reality check, and I know we'll get our momentum back sooner than we think. I hope everyone stays safe during this time and remember: your health is your wealth.
Mark Dunn, Field Guide
Thanks for your great questions. As a consultant to small to medium-sized ISOs, I have worked out of an office in my home for 17 out of the last 20 years. So I had no transition to being at home. It's pretty much a normal flow of business for me. But I am doing zero travel where last year I was traveling to meet with clients five to six days a month. The cancellation of ETA Transact and rescheduling of SEAA make this time of year quite different. I get some new business from industry trade shows.
The spread of COVID-19 has significantly affected my ISO clients.
Example 1: One of my clients does processing for schools so their business has dropped significantly.
Example 2: Another client is big in POS installations in restaurants and bars. They have been working very fast to bring up dozens of online ordering sites for clients. The switch to carry-out and delivery is charging ahead at full speed.
Fortunately, I am continuing to get referrals from industry attorneys, ISO clients and others. And I have two new consulting and training projects in the works. I have been reassuring all my ISO clients that I am still at work every day.
Surely no one can say at this point what the long term picture looks like. I suspect the economy will probably undergo a recession like in 2008 to 2009. Unfortunately, those with little resources and few financial options will probably be hurt the worst – those in poverty, hourly workers in hospitality or travel, under-capitalized small businesses, small businesses which depend on good cash flow to keep paying employees, suppliers and building leases. It will probably take a couple of years for the economy to climb out of the hole this makes. We are all working for and praying for a better result.
Jared Isaacman, Shift4 Payments
1. The impact is rather significant. Like most companies, our top priority is making sure our employees are healthy and comfortable, so we have transitioned largely to a work-from-home model. We also serve a large portion of the hotel and restaurant industry, so a lot of attention is toward helping them navigate these difficult times. That is why we launched www.shift4.com/situation and have implemented a number of incentives to help our merchants migrate to online ordering, delivery services and curbside pick-ups.
2. Shift4 technology powers about 210,000 merchants, the majority of which are in the restaurant or hotel verticals, so for sure they have been considerably impacted. Our volume data is still up quite a bit YTD and YOY, but that's because we have largely been successful taking share from our competition. When you drill down to individual merchants, they are definitely suffering from the various government restrictions and social distancing measures.
We have data showing the hospitality industry (restaurants and hotels) are experiencing week-over-week volume declines on the order of 50 percent or more.
3. We have a number of programs in place as mentioned above. For our merchants, we are waiving costs associated with online ordering, curbside and home deliveries (Skytab), as well as gift cards. We actually have found many consumers trying to help their favorite restaurants survive difficult times by purchasing gift cards … so we have waved all costs associated with that program.
We are also going to be promoting a program where Shift4 will match a portion of every gift card sold. So, for example, if a consumer buys a $100 gift card at one of our merchant locations, we may match up to $10 and send the merchant $110. For our sales partners, we have provided a number of incentives to help them win business during this challenging time. For example, we have included a number of extra software and services that would otherwise have charges in our new merchant offering.
Our sales partners do best when they have a compelling value proposition that includes cost savings for merchants. That is what we are arming our partners with. We have also launched other programs to provide extra liquidity to our sales partners.
4. I honestly think it will be hard for any company to provide wide-scale financial assistance or loans to merchants other than the government. None of us have a crystal ball when this crisis will end, and trying to be a complete solution for such an enormous problem is really impractical. This is why our government leadership passed a $2 trillion aid package. We all need to play a part in the recovery, and in the case of Shift4, we are waiving a lot of costs that merchants would otherwise pay and providing a multitude of incentives. Ultimately, the big recovery dollars have to come from the government.
5. Again, I don't think any of us have a crystal ball to predict when things will get back to normal or what the new "normal" will even mean. I can look at history and say the world will keep on turning. These viruses have a habit of disappearing, and society and life resumes. I know people are going to sit down and eat in restaurants again. I know people will travel and stay in hotels and that commerce will resume. Like the rest of us, I am hopeful this recovery happens in the near future.

The Green Sheet Inc. is now a proud affiliate of Bankcard Life, a premier community that provides industry-leading training and resources for payment professionals. Click here for more information.
Notice to readers: These are archived articles. Contact names or information may be out of date. We regret any inconvenience.
Prev
Next