The Green Sheet Online Edition
February 24, 2020 • Issue 20:02:02
Getting real about faster payments
By Patti Murphy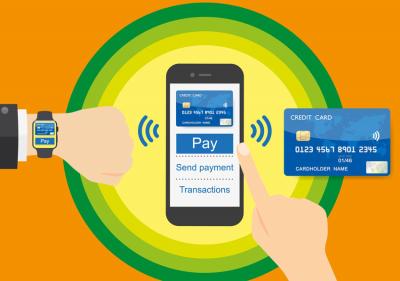 Real-time payments are coming to the United States, but don't expect them to replace legacy card payment schemes at the POS. Why? Because the newer platforms tend to be additive, not replacements, according to Jamie Topolski, director of payment card product strategy at Fiserv.
Sarah Grotta, director of Mercator Advisory Group's debit and alternative products advisory service, agreed. "There could be some impact, but we won't all be throwing our cards away in preference for real-time or faster payments networks," she said, adding that"financial institutions aren't interested in giving up interchange." Also at play are consumer preferences for rewards that come with using credit and debit cards. "We're accustomed to using our cards, and interchange is what supports rewards," Grotta noted.
Perception is also an issue. "Consumers probably don't necessarily care that the merchant is getting their money right away," said Jack Baldwin, CEO of BHMI, which offers back-office software solutions that support electronic payments. "They just want acknowledgement that a payment has been received." From a consumer's perspective once a card transaction is approved, the money they owe a merchant has been paid, he added.
Faster versus real-time payments
In the world of payments, faster is always considered better. Appearances can be deceiving, however. When a consumer uses a platform like Zelle or Venmo, for example, it may seem like a real-time transaction, and it is on the front end, but settlement, which occurs on the back end, can be delayed by a day or more. "Back-office systems are all batch [systems]. They process what's come in at given point in the day," Baldwin noted.
Typically, the automated clearing house (ACH) is the preferred route for executing transfers of funds between sending and receiving banks. Recent upgrades to the ACH allow for same-day settlement of many types of ACH payments, making it a faster payment mechanism, but nothing approximating real time.
One real-time payment network exists in the United States today: RTP, launched in 2017. Built and operated by The Clearing House, a payments consortium owned by a gaggle of large banks, RTP moves final and irrevocable payments between accounts at participating banks in seconds, either directly or through back-end processors. RTP has been gaining traction with bill payments, P2P and emergency disbursement applications, said Steve Ledford, THC's senior vice president for products and strategy. TCH is readying some new applications, including a pay-on-demand app that would allow businesses to make instant payments to workers, but it's "trickier to do [instant payments] at the point of sale," Ledford added.
The credit nature of the transactions, associated risks and instantaneous nature of RTP aren't necessarily a good combination. "There's a significant chargeback opportunity for card transactions, which can be frustrating, but can be reduced through the real-time credit push model," said Carrie Blankenship, director, product management, instant and emerging payments, at Fiserv. "It's a safer environment."
The appeal for retailers considering new payment alternatives isn't really about speed, added David Shipper, senior analyst at Aite Group. "The opportunity to lower cost is really more important," he said.
Cost savings are driving some retailers to issue debit cards, Grotta noted, but not to the exclusion of traditional credit cards. She pointed to several private-label debit cards – Target's RedCard, convenience store chain Cumberland Farms' SmartPay and the GasBuddy card among them. These so-called decoupled debit cards offer discounted prices or other rewards to encourage usage; payments clear through the ACH. The faster clearing options offered by same-day ACH could encourage other merchants to follow.
"They [retailers] could replace [ACH clearing] with a real-time transaction network for instant access to funds," Grotta said. But she doesn't see retailers discontinuing Visa and Mastercard acceptance in favor of decoupled debit programs. "That would be a dangerous strategy," Grotta said. "I think if they decided not to take Visa or Mastercard they'd lose too many customers.
Faster funding options
While retailers aren't likely to do away with credit card acceptance for real-time payment alternatives, it doesn't mean they can't benefit. Real-time payments can be leveraged to add value to business relationships. "Merchant settlement has been a hot area," Ledford said, adding that RTP could support same-day funding of merchant accounts. "This could be a real differentiator for merchant acquirers," he noted. Merchant cash advance companies could also leverage a network like RTP. Real-time payment networks "could make merchant cash advances a more efficient process" by ensuring quicker access to funds, said Brian Riley, director of Mercator's credit advisory service.
A 2018 report prepared by Aite for Visa, North America insights on real-time payments, reveals significant opportunities to leverage real-time payment options for faster funding of disbursements, including for merchant cash advances. Today, most businesses disburse funds by check, ACH or cash. In 2017, 56 percent of disbursements took between two and 14 days to reach recipients, the Aite report noted. Moving these disbursements to a new, real-time option could generate savings of between $1.2 billion and $2.4 billion a year, with most of the savings realized by payers, according to the report.
"The demand for faster payments across all market sectors included in this study is clear – most payers believe recipients want to receive payments faster," the report stated. "North American consumers report that for 62 percent of funds disbursement received, they would be likely to opt in for a real-time payment method if it were available, and 96 percent of North American merchants report that they would be likely to opt in to real-time payments if the price remained constant."
Fed enters the fray
Outside the United States, all real-time payment platforms operating or in process have central bank backing. These include networks in Australia, Canada, the United Kingdom, Europe, Mexico, India and Sri Lanka, Baldwin noted. The Federal Reserve is trying to play catch up, building a round-the-clock, real-time payment and settlement system, FedNow, to compete with RTP. (The Fed already competes with TCH for check and ACH clearing services.) But FedNow won't be available for several years.
Among the Fed's many roles is to provide payment clearing and settlement services to all federally insured financial institution that request those services. And historically, small banks and credit unions have used the Fed to clear and settle interbank transactions rather than use upstream correspondent banks.
"Smaller banks are leery of getting into bed with large competitors," Baldwin said. But the Fed's clearing and settlement services are available today only during limited hours Monday through Friday, and are closed on weekends and national holidays. While FedNow will remove those constraints, creating a 24/7/365 clearing and settlement environment for bank-to-bank transactions, that won't happen before 2024, which could lead many financial institutions to opt for RTP. "A lot of financial institutions may not want to wait for the Fed," Baldwin added.
Many may wait, however, since moving to a real-time payment platform is not as simple as flipping a switch. "Modernizing payments to capitalize on next-gen technology involves a lot more than creating a nice front-end mobile or web app," said Steve Murphy, director of commercial and enterprise payments at Mercator.
"No matter how fast a payment moves through the network, it still has to be processed in the back office, and that is what will ultimately decide the speed of faster payments," Baldwin added.
In 2019, BHMI commissioned a report by Mercator that examines the challenges to financial institutions and their payment processing partners to support real-time payments. Challenges include:
Building an architecture that enables continuous processing while maintaining batch support;
Providing for real-time monitoring of transactions and financial positions;
Automated workflows for managing transaction disputes.
Card networks, processors, up their games
Visa, Mastercard and leading core processors are taking steps to support the move to real-time payments, which could have implications for merchant acquirers and their partners. Both Visa and Mastercard have products – Visa Direct and Mastercard Send – that push instantaneous payments to bank accounts and debit card accounts. Mastercard owns Vocalink, which provides some of the technological underpinning of TCH's RTP network. Last year Mastercard purchased the real-time payments unit of Denmark-based Nets Group in a move it said will expand its infrastructure to support real-time payments between bank accounts in Europe. Mastercard is also piloting a solution with PNC Bank, called Payment on Delivery, that supports real-time payments via RTP for B2B suppliers.
"Our real-time payment capabilities not only connect buyers and sellers to enable payments to happen in real time, but also provide them with real-time information to drive efficiency, control, security and transparency on the backend," stated Ron Shultz, Mastercard executive vice president.
In February 2020, Fiserv entered into a partnership with SAP, a European software firm that offers digital payment add-ons. The add-ons enable credit cards and other digital payment methods subject to Payment Card Industry security standards to integrate with certified payment service solutions like SnapPay, an enterprise payment application developed by First Data Corp., which was acquired last year by Fiserv.
"Improving working capital is a top priority for most businesses," said Suhas Gosavi, senior vice president and general manager, B2B solutions at Fiserv. "To meet that need we innovated our existing SnapPay integration with SAP solutions to make it easier for clients to access payment services, reduce days sales outstanding and automate back-office processes."
Several Fiserv clients already are benefiting from the integration, Fiserv said in a statement. Among them is Brewster Home Fashions, a global producer and distributor of home décor. "The real-time integration of SnapPay with the SAP solution is enhancing our process efficiency, reducing our overall cost of doing business, and simplifying payment card industry compliance," said Daoud Ali, executive director of IT at Brewster.
Fiserv, which works with seven real-time payment networks around the globe, including RTP, is also looking at opportunities to support cross-border real-time payments, Blankenship said.

Patti Murphy is senior editor at The Green Sheet and self-described payments maven of the Fourth Estate. Follow her on Twitter @GS_PayMaven.
The Green Sheet Inc. is now a proud affiliate of Bankcard Life, a premier community that provides industry-leading training and resources for payment professionals. Click here for more information.
Notice to readers: These are archived articles. Contact names or information may be out of date. We regret any inconvenience.
Prev
Next