The Green Sheet Online Edition
December 09, 2019 • Issue 19:12:01
Connectivity: payments' secret sauce
By Dale S. Laszig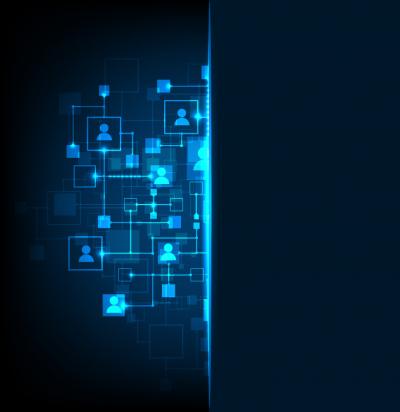 Mobile, Wi-Fi, internet and landline innovations are paving the way to new forms of connected commerce. Beyond facilitating fast, secure, reliable transactions, advanced communications protocols enable frictionless transactions in apps, stores and online. Their frameworks connect financial institutions, merchants, consumers and service providers across multiple channels.
As payments evolve, communications providers layer advanced technologies over formerly basic telecommunication rails to create robust end-to-end payment solutions. The Green Sheet asked payments leaders for insights on how telco service providers and partnering companies are innovating in the space. This article will share their perspectives and examine how merchant level salespeople (MLSs) can leverage available capabilities, platforms and solutions.
"Telecommunications, provided by the telcos, are fundamental services that address a really broad space, from the consumer to global enterprises across any vertical and anything in between," said Daniel Lyman, head of fintech payments, North America at Transaction Network Services Inc. "This is a very generic service that the telcos offer and we tailor those services, mainly through software, to the needs of specific verticals, including payments."
Differentiate
Tailoring a generic telecom service for the payments market gives merchants and acquirers more of what they need from a communication service. "That's how TNS started," Lyman said. "As we expand and evolve, we get more deeply involved in the software layers while continuing to focus on securing and transporting transactions."
MLSs typically sell payments acceptance without focusing on underlying technologies that take transactions where they need to go, Lyman noted, adding that while learning this adjacent space may require extra training, it can also help MLSs differentiate in a crowded, competitive field.
"The biggest change we've seen over the last 10 to 15 years has been the ubiquity of internet access," he said. "Broadband is available by wireline or wireless everywhere, unlike previous models where payments acceptance was tethered to a phone line. Today's merchants can accept payments and remittances from just about anywhere; available markets continue to evolve and expand for merchant level salespeople."
Sell processing continuity
Lyman mentioned that networks have to be available or merchants will not be able to process payments, which could cost them sales. "In some cases, merchants may be shortsighted by only looking at a solution's cost without considering what it would cost if their communications are down, even for one hour," he said. "There's a significant cost to that, and this could be a worthwhile topic for MLSs to discuss. It's another area where, with the right training, they can distribute these types of solutions."
He went on to say that TNS and other service providers offer a variety of network and processing continuity solutions that can be tailored for top-tier, small or midsize merchants. Evaluating these services from a cost benefit perspective will help merchants identify the right solution fit.
Steve Garrett, chief product officer at OptConnect, has seen rampant cord-cutting, as U.S. consumers and business owners replace landlines with cellular networks. This has led phone companies to reduce investments in landline infrastructure, new deployments and maintenance.
"As a result, landline infrastructure is aging, becoming less reliable and more susceptible to environmental issues such as storms," he said. "Additionally, landline service is being transitioned from analog to digital, utilizing newer technology in the phone companies' switching centers. Digital phone technology is often incompatible with equipment previously deployed at the point of payment, resulting in unreliable service, even when the underlying infrastructure is operating normally."
Sell back-up systems
"As we've seen with recent power outages in California, catastrophic events inevitably impact businesses," Lyman said. "However, diversifying vendors, carriers and technology can reduce the chances or likelihood that an entire network will go down."
Deploying assorted technology from different vendors creates diversified solutions, which Lyman indicated is a core principle at TNS. The company strives to design services that have no single point of failure, which creates secondary or tertiary pathways, minimizing the chance that all endpoints in a merchant's network will go down at the same time, he added.
Lyman also noted that these solutions can be scaled up or down, depending on merchant requirements. Even a small merchant with a few payment terminals can implement a broadband primary service with wireless backup. A tabletop broadband terminal that automatically fails over to wireless is a cost effective solution, because most wireless data plans are not expensive and merchants only pay for what they use. It's up to the merchant to measure cost versus risk, but again, the cost of being down and how much business they lose if they're down for an hour, is something to consider when evaluating fail-over solutions, he stated.
Stefan Tapia, national sales manager at OptConnect, characterized back-up communications as essential in today's on-demand business environment. Managing connectivity across complex device populations can be challenging for merchants and acquirers alike, he noted. Subscription-based services provide merchants with necessary hardware, access to multiple data networks and visibility into deployed devices and SIM cards. OptConnect believes that optimizing connectivity enables managed service providers to help MLSs attract and retain more merchant customers.
"Every experienced MLS has dealt with clients' internet going out," Tapia said. "The first call comes to the MLS, because merchants rarely think of their ISP provider when they can't take payments." He pointed out that merchants can no longer depend on generic data connections, and MLSs who recommend data back-up plans will establish credibility and trust. Merchants may not buy in on day-one, but they will remember the agent and conversation when the power goes out, he added.
Think big, go wide
Andy Gottlieb, vice president, SD-WAN solutions at Oracle Communications, proposed using a combination of wired and wireless connections to mitigate risk of having a single last-mile point of failure that could cause loss of connectivity. Software-defined, wide-area network (SD-WAN) solutions are a cost-effective way to optimize network security and redundancy, he noted.
"Oracle's SD-WAN technology was designed from the start to deliver high reliability and high application quality of experience while leveraging less-reliable Internet connections to augment or replace lower bandwidth, more expensive private WANs," he said. "With intelligent SD-WAN solutions, merchants no longer need to operate and maintain separate costly infrastructure for low-bandwidth, business-critical POS transactions, but can instead safely and securely leverage the same data network used for other functions at their sites."
Emphasizing the need for multiple, diverse connections, Gottlieb said an intelligent SD-WAN offering ensures security, availability and consistently predictable application performance. SD-WANs deliver more than just failover, he stated, adding that their sub-second response rates keep networks running during weather events, internet congestion or when a given link drops. They can also improve responsiveness for low-bandwidth, delay-sensitive applications like payment processing, by replicating traffic on two different network paths while suppressing duplications, he said.
Convert cost to profit
Gary E. Barnett is CEO at Semafone, a cloud, hybrid cloud and on-premise security solutions provider. The company's patented data capture system protects sensitive data by keeping it out of merchants' scope. Solutions are deployed at contact centers and various vertical industries across multiple channels, including voice, webchat, social media, email, SMS and QR codes.
Barnett has witnessed sweeping changes in telecommunications in the past two decades. "Today's contact centers are able to give customers more choices beyond voice," he said. "Their multichannel capabilities and enriched services help organizations improve the probability of closing high-ticket transactions as customers become comfortable using these platforms."
Barnett noted that millennials, for example, are not a single-communication-path generation; they expect contact centers to make all forms of communication available, giving them the option and flexibility to use voice, video or SMS as they choose. "It has been an interesting and dynamic time for contact centers," he said. "Customer experience is getting better and more reliable, and as transactions become richer and more engaging, consumers rely on these services more." Advanced digital communications and secure payment methods are also transforming traditional patient and healthcare relationships, Barnett stated. He pointed out that patients can visit with a doctor and pay for it all on video, and as people increasingly transact on video and audio, application security, reliability and customer experience are improving, and perceptions about contact centers are changing. Executives no longer view contact centers as pure overhead; they're beginning to see them as ways to elevate the customer experience, improve outcomes, and more importantly, drive and generate more revenue, he added.
Prioritize security
Lyman cited availability, security and connectivity as key considerations when tailoring communications systems for merchants. The service must be available to process payments, be Payment Card Industry Data Security Standard (PCI DSS) compliant to protect against breaches, and always up to support proactive monitoring. Proactive monitoring minimizes downtime by showing users if an endpoint is up or down, green, red or yellow, he said, adding that this enables ATM and POS terminal estate managers to quickly identify and address issues.
In addition to providing physical network connections, solution providers deploy encryption, decryption and tokenization services to protect data while it's in motion or being stored. These critical value-added services sit on top of a network platform and take transactions where they need to go while separating sensitive data from merchant enterprise networks. As TNS and other service providers have evolved, Lyman has seen solutions become more software-based while remaining focused on networks and security.
"Today, data is the fuel that organizations need to be successful, particularly for contact centers," Barnett said. Organizations need intelligent platforms that turn raw data into actionable insights while complying with global security and privacy regulations, he stated. Semafone's Cardprotect Voice+ platform disguises payment account numbers by masking dual-tone multifrequency. The solution is PA-DSS compliant and ready to deploy, saving channel partners time and certification costs, he noted.
Semafone's Intelligence+ platform analyzes Cardprotect data, providing deeper insights into an organization's payment flows, Barnett said. Companies can integrate this functionality with database management systems to create customized reports. He added that the PCI DSS-compliant solution meets the European Union's General Data Protection Regulation (GDPR), HITRUST standards and upcoming California Consumer Privacy Act (CCPA) guidelines.
Sell end-to-end solutions
Gottlieb agreed that software has been a driving force in telecom innovation. From his perspective, the biggest change has less to do with wired or wireline underlay infrastructures and more to do with implementing intelligent SD-WAN solutions that leverage multiple, inexpensive Internet connectivity options.
"4G/LTE and 5G, as well as cable, DSL and FIOS provide connectivity that is secure and more reliable and predictable than more expensive dedicated network options, all while being far easier to centrally manage and configure," he said. "The ability to ensure connectivity at the POS has become critical to providing end-to-end security, reliability and ultimately quality of experience for customers." He has seen cloud-based, PCI-compliant service providers achieve all of these objectives by leveraging managed services and SD-WAN networking technology.
Garrett pointed out that as industries migrate to wireless connectivity, many fail to take into account that phone lines were once managed and supported by technical experts who worked behind the scenes to keep services efficient and reliable.
"It stands to reason that wireless connectivity should be equally well supported by technicians and engineers who keep networks operating and cellular devices secure, updated, and performing quickly," he said.

Dale S. Laszig, senior staff writer at The Green Sheet and managing director at DSL Direct LLC, is a payments industry journalist and content development specialist. She can be reached at dale@dsldirectllc.com and on Twitter at @DSLdirect.
The Green Sheet Inc. is now a proud affiliate of Bankcard Life, a premier community that provides industry-leading training and resources for payment professionals. Click here for more information.
Notice to readers: These are archived articles. Contact names or information may be out of date. We regret any inconvenience.
Prev
Next