The Green Sheet Online Edition
May 13, 2019 • Issue 19:05:01
Conversational commerce: complex, interactive, evolving
By Dale S. Laszig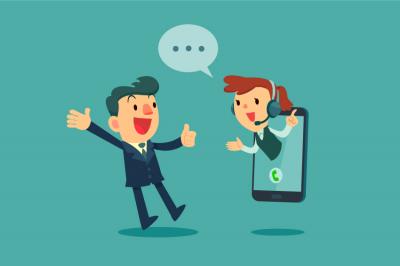 In a world where anyone anywhere can transact on any device, digital assistants help deliver targeted messages to broadly distributed audiences. While it may seem incongruous to use machines to personalize relationships, chat bots and digital assistants are becoming adept at representing the people and companies they serve. It's not always easy to differentiate between machines and humans on the phone, email or online chat.
"Voice: payments' next integration," The Green Sheet's lead article in issue 19:04:01, examined the expanding role of voice technologies in payments. This article explores how sentient machines are transforming transactions from simple clicks into complex, interactive and contextual expressions of our interests, personalities and lifestyles.
The article also addresses concerns voiced by merchant level salespeople and their customers about AI in smart homes and connected workplaces. Will AIs respect our privacy and security and enhance productivity? Or will they encroach on personal moments and take away our jobs?
IVR systems
Payment technology's evolution began when interactive voice response (IVR) systems and dial modems began to replace phoned-in payment card authorizations. Like Morse code, early touchtone phones linked numeric values with dual-tone multifrequencies (DTMF) to enable machines to transmit credit card numbers. Over time, service providers began to mask DTMF sounds to prevent criminals from eavesdropping on sensitive payment card data.
Semafone, a data security and compliance solution provider for call centers, uses advanced DTMF masking in its flagship solution, Cardprotect. Gary E. Barnett, CEO at Semafone, noted that Cardprotect 4.0 is Payment Card Industry Payment Application Data Security Standard (PA-DSS) certified. "We are literally saving our payment application partners valuable time and costs that would otherwise have gone towards achieving the [PA-DSS] certification themselves," he added.
Adam Hofman, product manager at CallRail, mentioned that advanced speech recognition has enabled IVR systems to recognize complex phrases. "These systems are smarter than they were ten years ago, which has helped reduce wait times while improving customer experience," he said.
Next-gen IVRs
IVR systems continue to evolve, routing calls long after merchants stopped phoning in credit card authorizations. IVRs that harness the power of AI can recognize a caller's best path, anticipate customer needs and intelligently route calls, Hofman stated. Instead of simply recognizing when someone says "two," today's voice response systems understand complex phrases and "purposes" for someone's call. By recognizing a caller who is "having a problem with my internet," the system can route a call to the correct specialist more efficiently.
Hofman envisions a future in which IVR technologies can analyze caller histories; next-gen IVRs would know if a customer had previously called support, sent a PDF of their bill or chatted online with a representative. This knowledge will empower IVR systems to seamlessly direct customers to the best option, before they even state the reason for their calls.
"IVRs of the future will focus on self-service, allowing companies to provide a hyper-specialized level of service," Hofman said. "This will help to improve the overall customer experience by evaluating customer interactions and tying those interactions to actionable revenue."
Automating risk, security
Rich Clayton, vice president of analytics at Oracle, said demand for transparency across the global regulatory landscape underscores the need for improved risk management. Artificial intelligence (AI) can provide automated authentication, monitoring and threat detection to protect merchant portfolios.
Automated forms of risk management can also help merchant defeat online forms of fraud, according to Sandy Travers, founder and CEO at TranZlytics LLC, a fraud-prevention platform. "Our secure portal highlights real-time activity and threat-level alerts, enabling banks, processors, ISOs and merchants to thwart CNP [card not present] fraud before it happens," Travers said. "It helps ISOs manage portfolio risk by showing them where the bad actors are."
Fraud is continually evolving, Travers noted, making it critical to evaluate each fraud type and consistently shut down emerging nefarious schemes to stop new iterations from developing. AI solutions, combined with human oversight, are excellent defenses against increasingly prevalent fraud vectors, she stated.
There's an AI for that
As AI options take over the more mundane tasks associated with managing a business, they free executives and customer service representatives to work on more complex tasks. For Deborah Reuben, president at Reuben Creative LLC, this summarizes AI's core value proposition.
"JPMorgan Chase built an in-house AI to review commercial finance contracts," she said. "Coin, named for contract intelligence, could process a year's worth of legal analysis in a matter of seconds. By saving time and taking over mundane tasks, Coin freed the legal team to focus on more complex assignments."
Reuben wondered how small or midsize businesses, without the aid of a giant team of data scientists and technologists, might apply AI models. When you look at examples like Coin, you might begin to wonder if AIs will take our jobs, she said. While I don't see that happening in the near future, I thought it might be useful to reframe the question. Instead of asking whether AI will replace me, I began to consider what aspects of my job I would like to replace with AI, she added.
Reuben recalled early commercials for the Apple App Store that would say: You want to do this? There's an app for that. You want to do this other thing? There's an app for that. Apple even registered the phrase, "There's an app for that."
Reuben reframed Apple's phrase by asking if there's an AI app for whatever she wanted to do. "Whenever I came up with a repetitive task that I didn't want to do anymore, I would ask myself, 'Is there an AI for that?' and I would begin my search," she said. "Over the past three years, I've done a lot of experiments, looking for AI applications that could assist my work."
Human-like, only faster
"AIs perform cognitive functions typically associated with humans, but they're able to manage large datasets at very high speeds," Reuben said. "Their capabilities include machine vision, voice and pattern recognition and natural language processing. In some cases, machines are learning how to program themselves. This technology is accelerating innovation. Self-driving cars, for example, are powered by AI."
When she began experimenting with AI in her business life, Reuben summarized her AI interactions as saying, "Hey, Siri, set a timer for eight minutes." What began as an uncharted experiment led to a range of different areas and options, from geo navigation to transcription to building web pages to improving her mental focus to bookkeeping, she stated.
One of the more successful tests involved scheduling meetings. Anyone who has done business with Reuben over the past three years has probably interacted with Andrew or Amy, the AIs that manage her calendar. "As a consultant, I frequently schedule meetings, but hate the inevitable email ping pong that happens as you go back and forth," she said. "And rescheduling and cancelling meetings can also be labor intensive. X.ai is a great solution: Andrew or Amy can manage my calendar, using APIs to work across multiple platforms."
Sales super heroes
San Jose, Calif.-based magia.ai, an AI company founded in 2016, is an autonomous selling platform designed to create a human-like shopping experience. The company's next-generation bots guide store and ecommerce shoppers through decisions, choices and features. Using a combination of selling techniques and natural language, the virtual assistants help shoppers identify products that fit their preferences and price points.
Sam Vasisht, chief marketing officer at magia, said the company's digital assistants use up to 27 selling techniques to build rapport with customers. Their ability to recall millions of products make these assistants indispensable to consumers and sales associates alike, he said. "It's difficult for retail salespeople to stay abreast of store layouts, products and inventories," he noted. "But salespeople can put on magia's exoskeleton and become superhuman, like Iron Man, and confidently answer questions and advise customers where to find products."
Reuben concurred, stating, "It's not about replacing humans; it's about augmenting them to make them more powerful."
Sriram Chakravarthy, chief technology officer and cofounder of Avaamo, an AI-driven conversational computing platform, said new voice technology can perform multiturn discussions and execute intensive judgment tasks, just like humans. "These capabilities can revolutionize business," he added. "Companies can streamline their service desks and drastically improve customer care; insurers can generate quotes in minutes and health care providers can help diabetics or cardiovascular patients better monitor their health care through a virtual assistant on an app."
Context is everything
Chakravarthy further noted that technology's effectiveness is directly tied to how data is fed to its algorithms. It's critical to understand the data, where it comes from and what specific set of business processes the end solution will automate, he stated. He recommended taking the following three steps when implementing AI solutions:
Communicate: First, communicate directly with clients and internal stakeholders about the changes they can expect with conversational AI.
Use APIs: Second, pay attention to your APIs. For example, if you work in the healthcare industry and want your virtual assistant to book medical appointments, your conversational AI system should be able to "talk" to a scheduling assistant using an API.
Foster a learning environment: Finally, make sure you have the right resources for monitoring and maintaining your virtual assistant by providing a team that continually helps it "learn" or expand its scope of work.
Lin Nie, research scientist at Dataminr and user experience specialist, said Alexa and Google Assistant are embedded in consumers' lives, but only for limited tasks. Home automation, which formerly targeted high-end users, is achieving mainstream adoption, helping AIs scale, she added. Indeed, Juniper Research predicts the world's 2.5 billion voice AIs will rise to 8 billion by 2023.
"Regular consumers who aren't pursuing home automation may be more likely to do so after purchasing a smart speaker," Nie said. "Voice is an interaction layer for smart home applications."
Bruce Burke, founder of The Mandalay Group, observed that deep machine learning, coupled with AI and integrated neural engines, is moving consumers closer to conversational computing. To become truly conversational, machines must understand the nuances and languages of different regions and cultures, he noted.
"To move beyond task common commands used by Siri, Alexa and Cortana, conversational computing will require contextual information and other personal nuances of the end user," Burke said. "We are at least five years away from natural conversations. Devices and software do not have the knowledge base or the same need and ability to adapt the way humans do."
Avoid rabbit holes
Chakravarthy urged developers to "put on their business hats" before embarking on AI projects. Think about the AI's impact on the bottom line and the everyday problems it will solve, he said. "Fix everyday business problems and see how it changes companies. These are just as important as the aspirational aspects of the technology."
As Reuben reflected on the numerous AI-powered applications that are part of her day-to-day work life, she agreed that having clear goals has helped her avoid rabbit holes.
"You know how that goes," she said. "You look for a solution on YouTube, and an hour later you're still watching cat videos. This can happen when you're looking at AI tools too, because AIs are full of possibility and fun to play with. If you focus on what you're trying to accomplish, AIs can be a powerful way to enhance productivity."

Dale S. Laszig, senior staff writer at The Green Sheet and managing director at DSL Direct LLC, is a payments industry journalist and content development specialist. She can be reached at dale@dsldirectllc.com and on Twitter at @DSLdirect.
The Green Sheet Inc. is now a proud affiliate of Bankcard Life, a premier community that provides industry-leading training and resources for payment professionals. Click here for more information.
Notice to readers: These are archived articles. Contact names or information may be out of date. We regret any inconvenience.
Prev
Next