The Green Sheet Online Edition
January 28, 2019 • Issue 19:01:02
Enterprise selling in an SMB world - Part 2
By Dale S. Laszig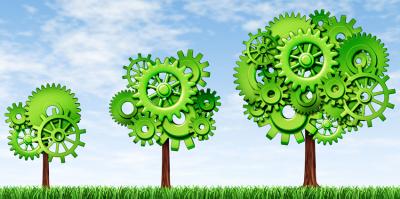 With the holiday season in their rear-view mirrors, small and midsize businesses (SMBs) are looking ahead to opportunities and challenges in 2019. Payment professionals who work with them are doing the same, sharing common concerns and varying their approaches as they proceed.
Part 1 of this two-part series examined the evolving SMB sphere, sharing relevant research as well as insights from payments industry leaders. Part 2 continues the discussion, exploring how merchant level salespeople (MLSs) can use their skills, industry knowledge and personal experience to help SMBs solve some of their biggest challenges.
Sell solutions
Paysafe Group published Lost in Transaction: The future of payments for SMBs in October 2018. The report shared findings on payment acceptance among 900 SMB merchants surveyed. Researchers found a majority of respondents accept up to four payment types and would like to add more. However, retailers expressed concerns that digital payment methods may expose them to fraud. Many questioned how to balance frictionless checkouts, such as Uber and Amazon Go, where payments happen seamlessly, with fraud protection and payment security.
These concerns reflect how much the SMB ecosystem has changed in recent years. O.B. Rawls IV, chief commercial officer, payment processing at Paysafe Group, pointed out that merchants have become more knowledgeable about payment processing. As a result, their conversations with payment service providers have become more complex and sophisticated. Rawls has seen a shift from discussions about price and service to consultative, solution-based selling.
"By consulting with the customer, we are able to provide them with solutions that meet their needs and are reliable and easy to use," Rawls said. "We offer access to multichannel solutions for in-store, online and mobile that will help the merchant customer deliver the best possible shopping experience, all while streamlining business processes and people management, saving them time and money in their day-to-day operations and improving their individual bottom line."
Leverage expertise
Rawls observed that Paysafe's direct and indirect sales teams have a similar consultative focus. Direct sales representatives employed by Paysafe work on a variety of business development initiatives, such as outreach to the petroleum market and high-risk verticals. Indirect sales representatives, who may include sub-ISO partners and independent MlSs, have expertise in specific industries, demographic groups and geographic regions.
Segmenting sales teams is common practice among ISOs and service providers with multiple sales channel partners, Rawls noted. Sales departments are typically organized by business unit, such as inside and outside sales, employees and W2s, or SMB and enterprise account specialists. These designations help companies manage varied needs of diverse merchant populations while helping individuals find their best fit in an organization.
"[SMB merchants'] level of concern seems to vary, as it is not yet evident that merchants are demanding the required solutions to address necessary priorities," Rawls said. "This means that it is even more important for our direct and indirect sales representatives to center conversations with merchants around security, data protection and business management tools or point-of-sale, as it is our end goal to help our customers implement solutions that enable them to better their businesses."
Structure partnerships
Robert Heinrich, vice president of sales at Simpay, begins relationships by asking new MLSs about their goals and business management preferences. Questions range from how they sell and service accounts to how the company can help them and their customers grow and scale.
"When agents sign up, structuring the relationship is the first thing we discuss," Heinrich said. "Do they want to build their own merchant relationships and service the account? Or would they prefer to sign new business and leave the relationship building and support to us? Our most successful MLSs forge close bonds with their merchants. We provide the tools and support they need to build long-term, mutually profitable relationships."
Heinrich, a payments industry veteran and Certified Payments Professional, said he learned the value of having the right people and processes in place from direct experience. "When processing and technical issues arise, sales partners need a mentor who can help them," he added. "Having immediate access to transaction data and people who understand the nuances of software and payment processing is absolutely critical. I know, because I've been there."
Customize services
As MLSs build professional relationships, they are also building trust and looking for ways to engage with merchants through additional product and service offerings. Heinrich proposed having high-level discussions with merchants on how to help them grow their business. Agents who understand a customer's needs, pain points and priorities can curate the right blend of services and support. Ultimately, it's about tailoring the journey for each merchant, he stated.
"Let's remember, everyone is different," Heinrich said. "A one-man shop wants the service provider to take all the calls and provide level 2 support. A hands-on business owner wants access to transaction data. When a customer calls in and says, 'I ran this twice,' the salesperson and merchant can access transaction data on a secure portal. Some merchants want that access; others prefer to let the service provider handle the details."
Heinrich summarized Simpay's two priorities as making solutions understandable and easy to sell for MLSs and user-centric for merchants. "We all know margins are dwindling," he added. "We offer a portfolio of solutions that are easy to talk about and can simplify your business. We teach and support MLSs who have the time, energy and interest in selling our products. Referral partners also get a percentage of income but not as much as direct sellers."
Blockbuster or Netflix?
David Greenberg, chief administrative officer at North American Bancard Holdings LLC, said, "There's no question that the payments industry is moving away from hardware-centric solutions that require merchants to touch the terminal for each firmware or software update. These outdated solutions are a liability to ISOs, who try to bother merchants as little as possible."
Noting that Netflix took market share from Blockbuster by removing friction and creating a better customer experience, Greenberg said, "A company's value proposition filters down to other areas of business and whatever you are providing to your customer base."
Greenberg recalled that Netflix had an easy home delivery system before it progressed to video streaming. Conversely, Blockbuster required customers to go to brick-and-mortar locations and return products within a small window to avoid paying automatic late fees. Blockbuster's policies seemed out of touch compared with customer-friendly Netflix, which eventually put the company out of business. With these models in mind, Greenberg recommended assessing ISO and MLS product suites and asking the hard question. Are they Blockbuster or Netflix?
Lose the lock-ins
Lock-ins and contract termination fees are old school, Greenberg asserted. If a merchant leaves in the middle of a two-year and five-year agreement, an ISO may collect the money, but it can create ill will and make the agent look bad. "Give them value that makes them want to stay," he suggested. "Retail POS systems and time and attendance programs create stickiness. If merchants are happy with what they're getting, they will stay beyond an original contract term."
You have to be sophisticated to keep up with the Amazons of the world, Greenberg said. To do this, he advised MLSs as follows: Give merchants solutions to put into their ecommerce universe and sell; constantly introduce new product lines to help them compete. In today's world, even if you're only selling countertop terminals, there are so many components, like PCI compliance, that are important to a merchant. Taking PCI data out of scope is a home run for a merchant who no longer has to worry about compliance. Putting a help button on the terminal is another win because you're connecting merchants to knowledgeable support teams who can promptly assist them.
Whether you are selling terminals or providing business owners with working capital, there are ways to make things as frictionless as possible, Greenberg noted. His suggestions include: build out the merchant experience by integrating ancillary services, such as accounting and reservation systems, into an integrated solutions platform but do it thoughtfully. And understand that not every merchant wants to pay the same way. Interchange pass-through pricing doesn't work for everyone. Some merchants only want to pay when they use your service. Pay-as-you-go pricing is expensive but it's easy to understand, he added.
Customer first
Suneera Madhani, founder and CEO of Fattmerchant, had always believed it's impossible to build and grow companies without putting the customer first. Then she got a job in payments. "Agent selling in merchant services was the hardest job I ever had," Madhani said. "It was a grind. Payment processing is something that everyone needs; why does it have to be so painful?"
As an MLS in 2012, Madhani was determined to differentiate by something other than price. The first order of business was figuring out what value she could offer prospective customers. She began by keeping a journal, logging complaints she heard on her daily rounds of selling. Surprisingly, the number one complaint was not fees, but lack of transparency. "Merchants were being oversold and underdeveloped, and they weren't getting the right tools," Madhani said. "They were paying $70 and $80 a month for a terminal they could have bought online for $250."
What struck Madhani even more than rampant price-gouging and rate hikes was that no one was looking at merchant services from a perspective of how they could help the merchant. She began to buy terminals in bulk, when ethernet terminals were relatively new, delivering value by bundling cutting-edge technology with services. "It was time to stop looking through a lens of what's in it for me and my company," she said. "Shift that lens to what's the best product experience and user experience. Solve for the customer first."
Processing as a service
Portfolio churn was another frustration for Madhani. She pointed out that when an ISO buys a book of business, it can severely impact merchants, who may lose trusted relationships and access to solutions. And converting merchant populations frequently involves retraining customers on equipment and technology. "Tools and technology were amazing but complicated," she said. "Merchants were spending 10 hours a week on reconciliation. They needed to save time, not dollars."
In 2014, Madhani took a leap of faith and established Fattmerchant to deliver value and help SMBs simplify their businesses. "It was really about what could I do; I had to be creative," she said. "I built a team, and we looked at where the market is headed and thought about how to get ahead of it. We wrote all the things we wanted to be on a whiteboard: frictionless, fun, affordable transaction technology."
As a millennial, Madhani was inspired by subscription service models, stating, "Everything I subscribe to is a cool experience with unlimited transactions in a monthly box that solves all my pain points."
Technology can be scary for small and midsize merchants, Madhani realized. Fattmerchant's mission is to offer value to SMBs and make payment processing easy. Its core values are honesty and transparency. Its subscription-based model, with transparent pricing and easy-to-read statements, is driven by value, not price, she said. "We don't want to be a stuffy or cookie-cutter company," she added. "We registered Fattmerchant and the name just stuck. People loved it."

Dale S. Laszig, senior staff writer at The Green Sheet and managing director at DSL Direct LLC, is a payments industry journalist and content provider. She can be reached at dale@dsldirectllc.com and on Twitter at @DSLdirect.
The Green Sheet Inc. is now a proud affiliate of Bankcard Life, a premier community that provides industry-leading training and resources for payment professionals. Click here for more information.
Notice to readers: These are archived articles. Contact names or information may be out of date. We regret any inconvenience.
Prev
Next