The Green Sheet Online Edition
November 26, 2018 • Issue 18:11:02
Serving cannabis businesses: an $11 billion conundrum
By Patti Murphy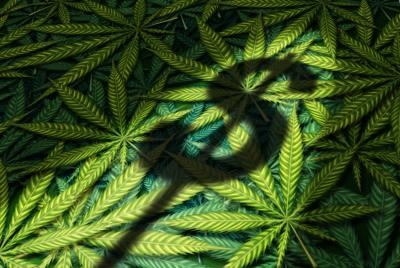 Voters in three states approved ballot measures on Nov. 6, 2018, that relax restrictions on cannabis sales. Meanwhile, there are rumblings in Washington about loosening federal strictures around cannabis sales. Nonetheless, it's still a tough slog for merchant services providers that want to work with businesses engaged in this emerging market.
"Merchant services isn't any easier or any harder at this point," said Dustin Eide, CEO of CanPay. Headquartered in Littleton, Colo., CanPay is one of a few dozen companies focused on state-regulated cannabis businesses.
While federal law treats cannabis products as illegal – cannabis is deemed a Schedule 1 narcotic under the Controlled Substances Act, placing it on par with heroin – only four states now have laws on the books that ban the use and sale of cannabis products. Thirty states and the District of Columbia have legalized medicinal and/or recreational uses of cannabis and 16 states have legalized sales of CBD products.
CBD (or cannabidiol) is a compound that coexists with THC (the psychoactive component) in cannabis plants and has been shown to be effective in the treatment of assorted maladies, including PTSD, pain and epilepsy. CBD products are sold and used in various forms, including tinctures, lotions, mists, infused drinks and candies, and vape pens. Unlike THC products, pure CBD products are not intoxicating, yet they still are classified as Schedule 1 narcotics under federal law.
Businesses sanctioned by states to sell cannabis are on track to ring up $11 billion in consumer sales this year, according to BDS Analytics, a Boulder, Colo., firm that keeps tabs on the industry. That's on par with what Americans are expected to spend this year on movie tickets and twice what they'll spend on ice cream, according to Marijuana Business Daily.
A report released earlier this year by BDS and Arcview Market Research put the growth rate for legal cannabis sales at 22 percent a year, and projected total sales will exceed $23 billion by 2022. U.S. consumer purchases of CBD products are expected to total $512.7 million this year and to more than double to $1.153 billion by 2020, according to data reported by Statista, the online statistics portal. Unlike most consumer purchases, however, purchases of cannabis and CBD products are generally transacted with cash. The major credit card networks – American Express, Discover, Mastercard and Visa – deem these transactions off limits as long as the federal government considers cannabis an illegal drug.
"This is the stance they [the card companies] have taken. They are very clear about it," said Todd Fuller, executive vice president of Hypur. Based in Scottsdale, Ariz., Hypur is a banking technology startup that specializes in helping financial institutions bank legitimate businesses in high-risk industries, like cannabis.
Eide added, "We're continually going to Visa and MasterCard [asking when they will remove the prohibitions] and they continually tell us that not until federal law is changed will they allow it."
Most banks and credit unions, fearful of being called out by federal regulators, also have stayed clear of knowingly serving businesses that sell cannabis and CBD products. "There are banks and credit unions that will board these merchants, but they are few and far between," said John Beebe, president of Denver-based Celestial Payments. "It's just not worth all the regulatory scrutiny."
Conflicting views from Washington
The conflict between state and federal cannabis laws has not been lost on policymakers in Washington. Back in 2013, the Justice Department weighed in on the matter, issuing a memo that instructed U.S. attorneys not to expend resources on cannabis businesses operating in compliance with state regulatory schemes, but to instead focus on drug cartels and cross-border smuggling.
That was followed by guidance from the Financial Crimes Enforcement Network, the U.S. Treasury bureau that collects and analyzes suspicious transaction reports required by the Bank Secrecy Act and other anti-money laundering (AML) laws. The FinCEN guidance references the DOJ memo and establishes a framework for banking cannabis businesses without running afoul of federal AML laws. It includes requirements like heightened due diligence and risk analyses, transaction monitoring and Suspicious Activity Reports on all cannabis-related transactions.
Things got murkier this year when former Attorney General Jeff Sessions rescinded the department's 2013 memo known as the Cole Memo, for its author, James Cole, who had been deputy attorney general when he wrote the tome. What followed, though, was not a massive crackdown on state-sanctioned cannabis businesses and their financial services providers, as many had feared. And Sessions resignation, in November, reignited optimism that federal crackdowns are not in the cards.
In a statement released following Sessions' resignation, the National Cannabis Industry Association, which lobbies on behalf of cannabis businesses, said it looks forward to working with his replacement. The NCIA added that it "is actively working with our allies in the Senate to ensure that the need to protect the legal cannabis industry is front and center when the future nominee is considered by the chamber."
Several legislative initiatives are pending in Congress that would ease federal cannabis strictures, and polling shows strong voter support for loosening those strictures. Results of an April Quinnipiac University, poll, for example, revealed that 63 percent of adult Americans support nationwide legalization, the highest level of support ever measured, the polling group said. Seventy percent of voters oppose enforcement of federal laws against marijuana in states that have legalized medical or recreational uses of cannabis, Quinnipiac reported.
More than 20 bills in Congress today seek to rewrite or amend federal cannabis laws. One bill – the Secure and Fair Enforcement Banking Act, or SAFE Banking Act – was introduced by a group of Democratic senators and would prohibit federal regulators from coming down on banks and credit unions that accept deposits from state-sanctioned cannabis businesses.
Another – the Strengthening the Tenth Amendment Through Entrusting States (STATES) Act – has broad bipartisan support in both the House and the Senate. That bill, among other things, would exempt state-sanctioned and regulated cannabis businesses from the Controlled Substances Act, allow those businesses to deposit funds in federally insured banks and credit unions, and remove industrial hemp products from the list of products deemed controlled substances under federal law.
The STATES Act appears to have the caught the attention of President Trump. "We're looking at it, but I probably will end up supporting that," Trump told reporters when asked about the bill in June.
Meanwhile, Comptroller of the Currency Joseph Otting said in October that he is "hopeful there is enough momentum" for legislation giving banks the green light to service cannabis companies, according to a report by Politico. The Comptroller's office is the primary supervisor of several thousand national banks, from small community banks to nationwide behemoths like Bank of America and JPMorgan Chase.
Banks eager to move
Several banking trade associations openly support such as move. "We believe the time has come for Congress and the regulatory agencies to provide greater clarity to banks operating in states where cannabis has been legalized for medical or adult use," said a spokesman for the American Bankers Association.
"We have an entire industry of small businesses out there that simply can't access the banking system," Aaron Stetter, executive vice president for policy and political operations at the Independent Community Bankers Association, wrote in an August article published by ICBA.
According to FinCEN, just over 400 banks and credit unions were "actively" servicing cannabis businesses as of late March. While this number was up 20 percent from 2017, it's a small share of the 16,000-plus federally regulated banks and credit unions operating in the country.
Some of these institutions see a future in cannabis and appear to be trying to establish long-term processing agreements with cannabis merchants to forestall defections once federal restrictions are lifted. "There is a quiet land grab going on, mostly by big banks," Beebe said.
Workarounds are debit-focused
In the absence of federal legislative and regulatory change, several merchant services companies have developed workarounds. "The opportunities in this market are all over the place, because if these businesses can't transact they're not going to be able to stay in business," said Max Miller, president of Paybotic, a Miami-based ISO that specializes in businesses selling cannabis and related products.
Paybotic is one of a small but growing number of ISOs offering debit solutions that ride on ATM network rails. The company also offers electronic check and automated clearing house (ACH) solutions for cannabis businesses. "No one type of offering serves all of these businesses," Miller said. While a debit solution may work for retail dispensaries, it may not be a good fit for business-to-business transactions, he noted. Paybotic refers to its debit solution as a cashless ATM; point of banking machine is another moniker commonly attached to these solutions. A cashless ATM allows consumers to use debit or credit cards as though they are accessing cash from an ATM.
Merchants display signage indicating they accept credit and debit cards, but make no references to the card brands. Since ATMs do not dispense coins or dollar bills, transactions are rounded up to the nearest $5 increment, and customers receive the difference back as change. A key merchant benefit is they get to assess convenience fees, just as they would for transactions at free-standing ATMs they own.
Fuller suggested this may not be a failsafe option for businesses. "They're still taking [Visa- and Mastercard-] branded cards," he said. And if their banks realize this they can shut down their accounts. "The depository bank has all the leverage in this space," Fuller said.
Another approach to payment acceptance, pioneered by CanPay, is decoupled debit. Decoupled debit-card accounts are commonly issued by retailers; the most well-known, perhaps, is Target Corp.'s RedCard. Cardholders authorize issuers to debit their checking accounts through the ACH network.
Consumers who shop at dispensaries served by CanPay download the company's mobile app and set up accounts using their checking account information. Once verified and approved by CanPay, they use the app to log in when entering a dispensary, whereupon they receive a single-use QR code that's presented at checkout to complete the sale. CanPay even supports online ordering and payments via participating dispensary websites.
CanPay, which was founded specifically to serve the cannabis industry, operates what it calls a closed-banking feedback loop. Only banks and credit unions that are in total compliance with the Cole Memo and FinCEN guidance participate – about 30 at last count.
Hypur, like CanPay relies on the ACH to clear payments. It is a mobile app, too, with PIN-based transaction authorization. The company supports both consumer-to-business and business-to-business transactions. But unlike most startups in this space, Hypur's primary focus is banks. "This is a banking problem first. Payments is a subset of that," Fuller said. "Nothing can happen without solving the banking problems."
Hypur has developed a platform that automates all of the enhanced due diligence and documentation (for example, suspicious activity and currency transaction reports) required of financial institutions that serve cannabis businesses. The platform integrates with core banking systems as well as POS systems and accounts receivables systems used by cannabis businesses, and supports real-time data feeds and transaction monitoring. "So when a regulator inquires, we're able to tie transactions to data from the point of sale," Fuller said.
Hypur also maintains buyer profiles, keeping tabs to ensure customers don't purchase more than allowed by law. Plus it manages and tracks cash transactions and the process of getting that cash to banks. "We make marijuana business clients the most transparent customers at a bank," Fuller said.
Financial institutions numbering in "the double digits" use Hypur, Fuller noted. A former ISO operator, he said Hypur hopes to expand its partnership base eventually to include ISOs.

Patti Murphy is senior editor at The Green Sheet and president of ProScribes Inc. Follow her on Twitter @GS_PayMaven
The Green Sheet Inc. is now a proud affiliate of Bankcard Life, a premier community that provides industry-leading training and resources for payment professionals. Click here for more information.
Notice to readers: These are archived articles. Contact names or information may be out of date. We regret any inconvenience.
Prev
Next