The Green Sheet Online Edition
November 09, 2020 • Issue 20:11:01
Industry Update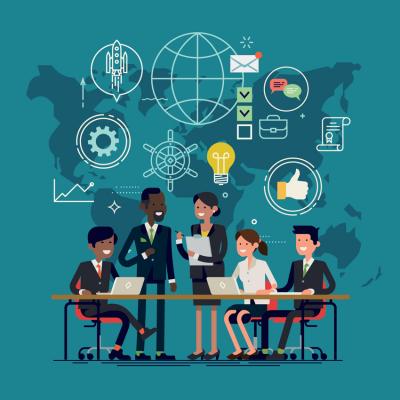 ANNOUNCEMENTS
Chargebacks911 ebook advises on fraud
Chargeback dispute management specialist Chargebacks911 launched 50 Insider Tips for Preventing Chargebacks, and ebook that provides merchants with actionable steps to prevent chargebacks filed against their businesses. During initial lockdown due to COVID-19, businesses across all sectors moved into the online space in order to survive – and an increase in online spending usually results in higher rates of online fraud and chargebacks, the company stated.
EMVCo offers evaluation program for contactless
EMVCo released a pilot testing program to evaluate consumer mobile devices for contactless payment acceptance. The Early Adopter Programme is open to vendors for functional evaluation of smartphones and tablets that can be used by merchants to take payments, without the need for added hardware, such as a dongle. EMVCo introduced the program to address industry requests to support merchants and acquirers that want to use commercial-off-the-shelf consumer mobile devices to accept contactless payments.
Kount recognized for ecommerce security
CyberSecurity Breakthrough, an independent market intelligence organization that recognizes the top companies, technologies and products in the global information security market, named Kount, provider of an AI-driven fraud-prevention solution, the winner of the "e-Commerce Security Solution of the Year" award for the second year in a row, in the fourth annual CyberSecurity Breakthrough Awards program.
Venio launches operations in Mexico
Venio, the provider of a mobile application that offers nano-credit via smartphone to unbanked consumers in emerging markets, expanded into Mexico. Venio Aplicaciones de Mexico, the Company's Mexican business arm, was established to support Venio's expansion across the high growth emerging market.
RESEARCH
Blackhawk forecasts big year for gift cards
Consumers are shopping earlier, buying more gift cards and leaning on digital gifting this holiday season. These are among the findings of the 2020 BrandedPay Holiday Shopping Preview report released by branded payments provider Blackhawk Network. The report projects holiday gift card spend will increase 19 percent over 2019, buoyed by a surge in digital gifting as consumers shift shopping and gifting habits in response to the pandemic.
Fintech loans to grow 9.15 percent
According to data presented by BuyShares.co.uk, the entire fintech lending industry is expected to grow 9.15 percent year-over-year to $291.5 billion in 2020. The increasing trend is set to continue in 2021, with the transaction value of the unified market jumping by 25 percent to $335 billion value, researchers noted.
PXP studies COVID-19 impact on payments
PXP Financial released its Supporting Businesses and Payments through COVID report, advising businesses in gaming, retail and hospitality on best payments practice throughout the ongoing COVID-19 pandemic. Split into three designated sections and led by an in-house expert in gaming, retail and hospitality, the report provides these sectors with a deeper understanding of some of the problems they are currently facing, PXP stated, adding that the report tackles some of the biggest challenges brought about by COVID-19, and in turn lockdown – from its impact on consumer behavior and sacrifices to customer experience, as well as how to reshape the payments process by utilizing innovative payment technology to overcome issues.
PARTNERSHIPS
Brandify, Rakuten to streamline transactions
Brandify, which provides local presence for multilocation brands, formed a strategic partnership with Rakuten Ready, whose order-ahead technology powers more efficient order for pickup for brick-and-mortar businesses. The partnership allows the two companies to showcase each other's offerings to retailers and enterprise brands, and creates synergies that connect Brandify's location technology with Rakuten Ready's commerce and order-for-pickup technology platforms, Brandify stated.
Fattmerchant, ServiceTrade team up
Fattmerchant, an integrated payment technology provider, teamed up with ServiceTrade, a commercial service management technology provider. Fattmerchant's Omni Connect solution, which enables software companies to accept payments directly within their platforms, will now give ServiceTrade the abilities of a payment facilitator, without the inherent risk associated with becoming a payfac, and provide its end users and their customers a more cohesive embedded payments experience, Fattmerchant noted.
FAPS named CaryFy payments partner
First American Payment Systems was named the payment technology partner of record for CaryFy, a leading senior care business software company. CaryFy's feature-rich software suite enables home health care businesses and senior care facilities to automate and manage scheduling, recruitment, payroll, billing, nursing care and even marketing, the partners stated. As a result of the partnership with First American, senior care business owners and operators who use the CaryFy software suite can securely and easily accept and process payments through it, they added.
Pineapple, Rithom work on Salesforce solution
Pineapple Payments, a payments technology company based in Pittsburgh, heralded a new Salesforce solution and its partnership with Rithom Consulting, a Salesforce Cloud Alliance Partner specializing in Salesforce administration, development, and consultancy. Rithom is Pineapple's first Salesforce integration partner, and the companies are working together strategically to offer Pineapple's new Salesforce solution to organizations in need of integrated payment processing and seamless electronic invoicing, Pineapple said.
ACQUISITIONS
Nets Group acquires two companies
European payment provider Nets Group, acquired CCV Schweiz SA, a subsidiary of CCV Group based in the Netherlands. The acquisition is a further step in Nets Group's European growth and expansion strategy, focused on bringing advanced payments solutions to regions with high growth potential driven by the ongoing shift to digital payments.
Nets also completed the acquisition of Polish merchant acquirer PePNews Desk after the transaction was approved by the relevant authorities. PeP has more than 160,000 POS terminals and offers a wide range of payment solutions with focus on the SME segment, Nets stated.
APPOINTMENT
Larry Stone joins Fee Navigator Advisory Board
Fee Navigator, a fintech company that launched the first AI-powered instant merchant statement analysis service, added Larry Stone to its Advisory Board. Concurrent with this appointment, Stone also acquired a minority stake in the company to help further accelerate its growth. "In my three decades in the payment processing industry, I've never seen anything as effective as Fee Navigator's AI instant merchant statement analysis," Stone said. Stone joins former CEO of Paysafe Global Payment Processing OB Rawls and Aurora Payments CEO Brian Goudie as they help guide Fee Navigator's product and commercialization strategy.

The Green Sheet Inc. is now a proud affiliate of Bankcard Life, a premier community that provides industry-leading training and resources for payment professionals. Click here for more information.
Notice to readers: These are archived articles. Contact names or information may be out of date. We regret any inconvenience.
Prev
Next