The Green Sheet Online Edition
July 08, 2019 • Issue 19:07:01
Facebook's cryptocurrency play faces trust challenges
By Patti Murphy
ProScribes Inc.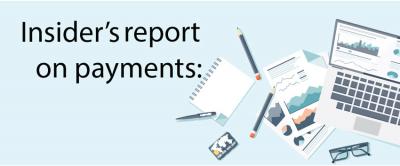 Facebook's initiative to develop a new cryptocurrency in collaboration with leading payment brands – including Mastercard, Visa, PayPal and Stripe – could be seen as a watershed moment for cryptocurrency adoption. Or it could be a dud. I'm leaning toward the latter. First, some background. Libra is a new cryptocurrency being built by Facebook – actually it's to be built by an independent Libra Association that Facebook is setting up. It will be built on a flexible, secure and scalable blockchain called Libra Blockchain. Libra currency will be backed by a reserve of assets, the Libra Reserve – a basket of currencies, government securities and bonds – intended to provide price stability, something most cryptocurrencies are sorely lacking. The reserve will be funded by investors and Libra users.
"The assets of the Libra Reserve will be held by a geographically distributed network of custodians with investment-grade rating to provide both security and decentralization of the assets," according to a white paper published by Libra. Libra is slated to launch in 2020. Facebook has also formed Calibra, a new subsidiary tasked with using Libra Blockchain to create financial software and services such as a payments app that consumers can use to send Libra through Messenger and other Facebook apps.
Facebook said it hopes to recruit 100 organizations for the Libra Association – including those involved in payments, technology, online marketplaces, telecommunications, blockchain, venture capital, nonprofits, multilateral organizations and academics. To date, 28 organizations have joined the association, which will operate as a not-for-profit headquartered in Geneva, Switzerland.
In addition to leading payment companies, initial members include eBay, multinational communications conglomerate Vodafone, blockchain platform Coinbase, Lyft and Uber, Spotify, micro-lending platform Kiva, and the venture firm Thrive Capital. All members are to have an equal say in the management of the association.
Banking the unbanked
In introducing Libra, Facebook described it as a move designed, at least in part, to extend the benefits of modern, digital payments to an estimated 1.7 billion unbanked adults, worldwide. While these adults, many of whom live in undeveloped or underdeveloped nations, don't have bank accounts, at least 1 billion have access to mobile devices, Facebook claimed.
"Libra holds the potential to provide billions of people around the world with access to a more inclusive, more open financial ecosystem," said David Marcus, a former PayPal executive who was hired to lead Calibra. "We know the journey is just beginning, but together we can achieve Libra's mission to create a simple global currency and financial infrastructure that will empower billions of people."
Facebook and its Instagram and What's App units, combined, have about 2.4 billion monthly users worldwide. And 2.1 billion of those are active at least once a day, according to company reports. Clearly, Facebook has the reach to support a global banking play. But reach alone doesn't cut it in payments. Trust is a huge factor. And Facebook already is receiving blowback on that front. This headline from a blog post by Dave Smith, senior tech correspondent at the website Business Insider, sums up some of the initial public response: "Libra is Facebook's plan to bring cryptocurrency to the masses – but I don't trust Facebook enough to use it."
Blowback over privacy, trust concerns
In case you had forgotten, Facebook has a lousy track record when it comes to protecting user privacy. It was revealed last year, for example, that a breach had allowed a data analytics firm to harvest personal information on 50 million users to support political campaigning, and that Facebook did little to alert those users about the breach or recover the stolen information.
Facebook's privacy and data security practices also are the subjects of investigations by Congress and the Federal Trade Commission. The company has been trying its hand at damage control. CEO Mark Zuckerberg is reported to have declared during a recent developers' conference that "the future is private." In addition, Facebook has been attempting to distance its brand name from Libra, which has its own website where the only mention of Facebook is in a graphic identifying founding members of the Libra Association. But it's clear that Libra is the brainchild of Facebook, and lawmakers and regulators were quick to raise red flags over the plan.
"With the announcement that it plans to create a cryptocurrency, Facebook is continuing its unchecked expansion and extending its reach into the lives of its users," said Representative Maxine Waters, chair of the House Financial Services Committee. "The cryptocurrency market currently lacks a clear regulatory framework to provide strong protections for investors, consumers and the economy. Regulators should see this as a wake-up call to get serious about the privacy and national security concerns, cybersecurity risks and trading risks that are posed by cryptocurrencies."
Waters added that she wants Facebook to put its plans on hold "until Congress and regulators have the opportunity to examine these issues and take action." As of this writing, the Senate Banking Committee has plans to grill Facebook executives and others at a scheduled July hearing on Libra. The European Data Protection Supervisor, the European Union's privacy protection czar, also has been critical, positing that the move could pose risks to individual rights and freedoms by further concentrating personal data in the hands of a tech giant. "The launch of digital coin Libra by Facebook will require careful scrutiny from several enforcement bodies, including data protection authorities," the EDPS wrote in a blog post.
Even the central banks' central bank, the Bank for International Settlement, sounded an alarm on the entry of big tech firms like Facebook into financial services, citing in a recent report the massive amounts of data they have on users "at near zero costs" and warning that this "gives rise to digital monopolies. I get that Facebook wants to democratize access to modern financial services, like digital payments. Kudos for that. And kudos for trying to create a "stable" cryptocurrency. There needs to be more value stability if cryptocurrencies are ever to go mainstream.
But I'm not convinced it's a good idea for a company that has stockpiled massive amounts of personal consumer information to amass information on their financial transactions as well – particularly when that company has a history of falling short on privacy protections. And I'm not alone.

Patti Murphy is senior editor at The Green Sheet and president of ProScribes Inc. Follow her on Twitter @GS_PayMaven.
The Green Sheet Inc. is now a proud affiliate of Bankcard Life, a premier community that provides industry-leading training and resources for payment professionals. Click here for more information.
Notice to readers: These are archived articles. Contact names or information may be out of date. We regret any inconvenience.
Prev
Next