Square set to open Utah bank in 2021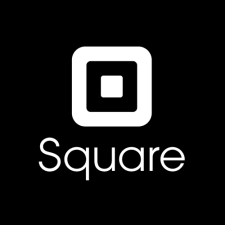 T
he financial technology firm Square Inc. is one step closer to becoming a full-scale financial services provider. The Federal Deposit Insurance Corporation this week gave conditional approval for Square to open an industrial loan company in Utah.
The FDIC's order, issued on March 18, authorizes Square Financial Services to secure federal deposit insurance and provides a federal supervisory structure for operations. The Utah Department of Financial Services also has agreed to issue a charter for Square Financial Services Inc., which Square said it hopes to open in the state next year.
"FDIC staff found that Square satisfied each of the statutory factors required for approval, subject to certain conditions. One of those conditions would require the proposed bank to maintain levels of capital that are significantly higher than typical FDIC-insured banks," FDIC Chairman Jelena McWilliams said in a statement.
"We appreciate the FDIC's thoughtful approach to our application, and their recognition that Square Capital is uniquely positioned to build a bridge between the financial system and the underserved," Jacqueline Reses, executive chair of the board of directors for Square Financial Services, said in a statement.
Square's expanding services
Industrial loan companies (commonly referred to as industrial banks) have operated in the U.S. for more than a century and are chartered under state laws. All industrial banks became eligible for federal deposit insurance under legislation enacted in 1982, and a federal law passed in 1987 excluded the parent companies from regulation by the Federal Reserve, which has regulatory authority over all bank holding companies.
Square Financial Services plans to offer deposit accounts and loans to small businesses that use Square for payments processing. Lewis Goodwin has been named president of the new bank. Goodwin has a long history in the banking industry, including a stint as president and CEO of Green Dot Bank. Another Green Dot alum, Brandon Soto, has been named chief financial officer.
Additional conditions require Square and its controlling shareholder, founder Jack Dorsey, "to serve as a source of financial strength for the bank," McWilliams wrote, and "ensure the bank maintains sufficient capital and liquidity and to inject capital or liquidity if the bank's capital or liquidity falls below a certain threshold."
More charters coming?
The granting of bank charters to fintechs has been controversial, and the FDIC took almost two years to approve Square's application for deposit insurance.
The day before the FDIC announced its conditional approval of Square's application, the agency issued a proposal for public comment on a new set of rules specific to industrial banks. That proposal would essentially apply the conditions set forth for Square (e.g.: higher capital requirements) to all fintechs seeking federal deposit insurance for industrial banks.
"The proposal would ensure that parent companies serve as a source of strength for their industrial bank subsidiaries," McWilliams explained. "By codifying these requirements, the proposal would enhance transparency and provide important protections for the Deposit Insurance Fund."

The Green Sheet Inc. is now a proud affiliate of Bankcard Life, a premier community that provides industry-leading training and resources for payment professionals. Click here for more information.
Notice to readers: These are archived articles. Contact names or information may be out of date. We regret any inconvenience.