NEAA opens 2020 regional circuit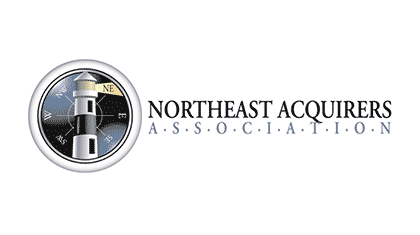 A
new decade of regional conferences fittingly began with the Northeast Acquirers Association's 35th annual conference, the payments industry's longest-running regional event. Held Feb. 5 and 6, 2020, at Boston Marriott Copley Place, the show provided approximately 500 attendees, exhibitors, sponsors and speakers with a diverse mix of educational sessions, panel discussions, exhibits and networking opportunities.
Agenda topics included payment facilitation, cash discounts and surcharging, investment strategy, regulatory issues, emerging opportunities in cannabis and CBD, and credit card issuing for merchants. Special attention was paid to how small and midsize service providers can continue to compete in a payments landscape dominated by big tech and mega mergers.
NEAA 2020 also provided a showcase for payments innovators, startups and new product launches. At IRIS CRM University, a pre-conference workshop and luncheon, IRIS CRM unveiled a new mobile app and top 100 platform features and enhancements. In addition, Catapult 2020 finalists demonstrated product and service innovations before an audience and judging panel.
Next-gen solutions
Catapult 2020, a national competition hosted by the NEAA and Electronic Transactions Association, judged new, disruptive products for the acquiring industry based on their originality, revenue potential, presentation quality and market impact. The judging panel included Stephen D. Kane, executive vice president and general counsel at Hancock Claims Consultants; Erik Scott, advisor and member at Palladium Equity Partners LLC; and Lane Gordon, managing director, M&A and payments strategy at Preston Todd Advisors. Following are the four winners:
First Prize: Fee Navigator, for its AI-powered instant merchant statement analysis. Adrian Talapan, Fee Navigator co-founder and CEO and Ion Craciun, co-founder and chief revenue officer, were awarded $1,000 and complimentary exhibit space at ETA's Transact20 Payments Next Zone.
Second Prize: Biller Genie, for its all-in-one invoice tracking and AR automation solution. Thomas Aronica, Biller Genie founder and CEO and Garima Shah, president, won $500.
Third Prize: iCashout, a mobile customer engagement platform for hospitality merchants with mobile app, kiosk and table-pay functionality. Venkatesh Chathalavada, iCashout founder, won $300.
Fourth Prize: NavyZebra, for its mobile, processor-agnostic loyalty solution, Elephant Foot Stamp. Hyunsu Lee, NavyZebra marketing manager and Sharon Choi, vice president strategic channel development, won $200.
Additional conference highlights
A surcharging and cash discounting panel, led by fintech attorney and partner Holli Targan, Jaffe, Raitt, Heuer & Weiss, P.C., with panelists Jonathan Razi, CEO at CardX; John Barrett, president, North America at NXGEN; and Robert Heinrich, vice president of sales at Simpay, separated fact from fiction by defining the differences between discounts and surcharges and legal implications.
A panel on payfacs, ISVs and other complex payment models with Doug Elkins, founder and CEO at Woodmore Advisors; Caroline Hometh, managing partner at RPY Innovations; Denis Robert, executive vice president at Payfacto; Deana Rich, co-founder and co-CEO at Infinicept; and Todd Stone, strategic sales executive at Worldpay, explored the culture shift as payments become embedded in vertically focused software solutions.
Scott Talbott, senior vice president government relations at the ETA, provided an overview of state tax issues and other trending issues on Capitol Hill. A fireside with Amy Zirkle, ETA vice president, and Scott Goldthwaite, president at Aliaswire, highlighted how merchants can use credit card issuing to add value and offset interchange rates.
Greg Cohen, operating partner at Lovell Minnick Partners, moderated a panel on investment and growth opportunities with Tim Willi, managing director and senior analyst at Wells Fargo Equities and Securities and Lane Gordon, managing director, M&A and payments strategy, at Preston Todd Advisors.
The cannabis and CBD panel, moderated by Donna Embry, overviewed the seed-to-sale ecosystem. Experts included Niamh Lewis, equity research analyst at Verisk Financial; Gerard Olson, associate general counsel at LegitScript; Courtney Forques, POS specialist, Portal42; Fadi Cheikha, chairman and CEO at US Alliance Group; and Bill Baustien, Pueblo Bank and Trust.
Celebrating 35 years
Alan Forgione, NEAA president, opened the conference by thanking attendees, exhibitors, speakers and sponsors for 35 years of support, inspiration and leadership. He noted that event organizers are compiling commemorative photos from previous shows. "Please be patient," he said. "Many of these photos are on CDs, and modern laptops and tablets no longer have CD drives."
Throughout the conference, attendees and presenters maintained a high level of engagement, swapping business cards, asking questions and exploring business opportunities. Sharon Taylor, merchant services consultant at Premier Advocate, said, "I appreciate meeting so many of my colleagues and peers at this conference and seeing a healthy mix of processors, agents and vendors." Susan Lambariello, office manager at Hanover Payment Systems, agreed, stating that she found the presentations well-organized, informative and high quality.
At the closing reception in the exhibit hall, Nancy Austin, NEAA vice president, led a champagne toast. "We are here because of you and we would not have accomplished any of this without you," she said. "Here's to our next 35 years with NEAA!"

The Green Sheet Inc. is now a proud affiliate of Bankcard Life, a premier community that provides industry-leading training and resources for payment professionals. Click here for more information.
Notice to readers: These are archived articles. Contact names or information may be out of date. We regret any inconvenience.