Influencing the payments ecosystem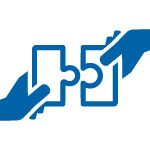 The payment processing ecosystem has evolved rapidly over the past two decades. In many ways, it has progressed differently than what its forefathers might have imagined. Advancements in technology, rapid globalization and the customer's demand for convenience could never have been foreseen. Lest, the impacts these innovations were going to have on the traditional payments model.
A system once designed to function seamlessly across a tiered network of mutually exclusive banks, card brands, acquirers, processers, and independent sales entities the payments model is now far more complex. Integrated software, omni-channel services and other value-added solutions have been added to the mix, and the complexity of the relationships and pricing structure have led influencers to believe the payments industry is ready for consolidation.
Some of these influencers are the investors and venture capitalists that have carefully watched, and even cultivated, a host of payments innovations over the past decade. However, the tide has turned and the industry is experiencing a plethora of strategic partnerships, wholesale relationships and mergers, all initiated by veterans of the industry.
A greater purpose
"At NAB, we've always had a desire to influence the direction of our industry in positive ways," said Marc Gardner, president and chief executive officer at North American Bancard (NAB). "As a result, we look at business decisions through a forward-thinking lens to ensure the end result will matter just as much for the industry as it does for our customer."
And, it is this sentiment that has led NAB to build a recognizable brand and an award-winning portfolio of in-house offerings that will not only meet the current needs of the customer, but will also have a meaningful influence on the payment industry's future.
With over 11 companies and 20+ products in its fold, NAB has developed a robust service network that caters directly to a host of unique merchant market segments and business needs. All of which are in place to eliminate customer confusion and minimize the distribution of third-party costs to partners and customers.
NAB has accomplished this vision by carefully considering which technologies are necessary in the marketplace and analyzing which business steps they should take to ensure their contributions to the industry take the needs of the merchant into consideration.
This "industry-first" thinking, and NAB's recent acquisition of the Los Angeles based merchant services provider Total Merchant Services (TMS), has led the company to accomplish the honor of becoming the seventh largest processor of North American merchant transactions. Together, NAB and TMS are now processing nearly $50 billion in transactions annually.
"We are ecstatic about this acquisition," continued Gardner, "TMS has been an industry staple for more than 20 years and has a history of providing its clients premier business solutions with a strong focus on ease, affordability and customer service. It is these traits that made this acquisition a strategic fit for us."
More comprehensive offerings
Through the acquisition, NAB gained the portfolio and solutions of a leading payment solutions provider to small and medium sized businesses, along with its comprehensive suite of sales, payment processing, marketing, and business management products and services. NAB also incorporated TMS' integrated payments technology into its service offerings to help enterprise software developers easily integrate payments with legacy applications. The NAB partner network has also been enhanced with over 3,000 sales partners, software developers and strategic partners.
With these updated financial and channel benefits, expanded product and service offerings, and enhanced go-to-market capabilities NAB will have the wherewithal - under single leadership - to expedite processes and streamline an easy and affordable payments experience for new and existing merchants and resellers.
Most importantly, the acquisition resulted in an important industry consolidation to make it more convenient and comprehensive for each company's respective merchant customers. "During this transformational time in the payments industry, NAB is solidifying its commitment to helping businesses prosper by delivering innovative payment solutions and outstanding customer service," Gardner concluded.
Looking for a great company?
If you are looking to represent a progressive processing provider that has an "industry-first" passion and a commitment to provide the most comprehensive, high-value products and services through a consolidated single-tiered business model, NAB might be the right stop.
NAB will continue to look for ways to enhance the industry and provide its sales partners with a thought-leading formula for success. If this is the kind of leadership you're interested in working under, please check out our programs and services or inquire about our sales partner program at www.gonab.com, or by calling 1-888-229-5229.
---
Featured content specifically for North American Bancard:
North American Bancard empowers customer engagement with its Payments Hub Reputation Management tool
New verticals now open for North American Bancard Sales
North American Bancard Partnership with PayTrace Offers Exciting Ecommerce, B2B Opportunities
Reach your true potential as an NAB Integrated Partner.
Build your brand and your bankroll with NAB's award-winning Registered DBA Program.
Earn 36x Upfront with NAB's BIGGEST Residual Buyout Offer Ever!
Tough times call for unrivaled support
The Programs and Solutions Sales Partners and Merchants Need Now.
Easy-to-sell software integrations
Payment acceptance anywhere, in every way!
Maximizing the virtual terminal
Offering maximum value in a merchant portal
Harnessing the Future of Retail
Influencing the payments ecosystem
A 'customer-first' focus always wins
Breaking down EMV adoption barriers for SMBs
Eliminating EMV pain for restaurants
Online merchant enrollment made easy!
Take steps to advance merchant growth
Do you have access to the future?
Something fantastic for merchants!
Carving a smart path to the future
When the ETA talks, people listen!
The endgame in selling merchant services