Fueling merchant growth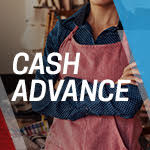 As a sales person in the payments industry, you are no doubt, always looking for opportunities to enrich your relationships with merchant clients. After all, an ideal payments relationship means you have the right options to offer a merchant just when they need them most, in order to keep them growing and thriving.
Most of the time, the concentration is on enhancing a merchant's payment acceptance process, which of course, promotes greater loyalty. And, arguably, this is plenty for the majority of merchants that are growing through organic day-to-day selling. However, there are times when some merchants find themselves needing a little boost. As their trusted financial services representative, this is when you are in the best position to offer them non-traditional payment products that can help them move ahead a little more swiftly. Whatever the reason, this is when a merchant is most open to products that will help them secure additional capital.
"When a merchant realizes they are in need of financial assistance to expand their service offerings, move into a new market area, or just enhance their current business model, it is a wonderful time to offer them a capital funding option that is secured by their ongoing processing volume," said Craig Hecker, CEO of Rapid Capital Funding, a North American Bancard company. "If a strong, consultative sales relationship is maintained with a customer, when these occasions arise, you are prepared to help them with a viable funding solution."
Quick and convenient merchant funding
If you are already an NAB sales partner, you are probably aware of NAB's products and strengths in the area of merchant capital advances. In fact, you've likely already introduced customers to NAB's legacy capital advance product, Capital for Merchants, when they've been looking for additional financial support.
What you may not be aware of yet is NAB's strategic decision to consolidate all capital advance efforts into a new and improved merchant capital advance program called RapidFuel. RapidFuel is now NAB's official merchant cash advance offering, blending all of the benefits of the company's predecessor programs with several new features to create one of the most competitive and robust cash advance programs available to merchants today.
In short, it is a hassle-free alternative to traditional funding that merchants can use to get the cash they need to grow their businesses. In fact, they can borrow up to $500,000, and the approval determination happens in 24 hours or less! Funding is dispersed in as little as 72 hours, there are no monthly payments or collateral needed for gaining approval, and there are no application fees. In addition, RapidFuel offers highly competitive rates to qualifying merchants.
More for the money
The best part is what's in it for you.
"Under the terms of the Rapid Capital Funding (RCF) Sales Partner Agreement, our partners earn excellent revenue share rates," continued Hecker. "A dedicated 12-person support team also regularly follows up on every RapidFuel account, earning our sales partners even greater commissions for all net-new dollars funded."
Another exciting new feature of RCF is the SMARTe proprietary CRM application. This easy to use and access portal gives NAB Sales Partners 'anytime' visibility to application submissions, approvals and activity throughout the entire funding cycle. Just by logging into the personal SMARTe account, you'll always know what is happening with your merchant applications and how the accounts are maturing. The SMARTe CRM also guides the partner and the merchant through each boarding step, including the download of all support documentation, ultimately facilitating a smoother and much speedier approval process.
RapidFuel is also supported by the new RapidSign technology, which enables a merchant to upload and sign their application from any device. This translates into less paperwork, more convenience and faster funding for the merchant.
Hands-on support
And, the benefits don't end here! Each account gets assigned a dedicated Client Retention Specialist who keeps an eagle eye on the account to ensure the customer has everything they need to make the most of the RapidFuel program. This dedicated staff person also touches base with account holders that are eligible for additional funding every 30-45 days, and you still receive commissions on any renewals acquired, regardless of whether you were involved in the transaction or not.
Of course, all NAB Sales Partners have access to a robust training program on the RapidFuel product, as well as a library of targeted marketing materials to be used in the field. All of which, are designed to help Sales Partners understand the benefits of the program, and enable them to guide interested merchants through the program's speedy application and boarding process.
Interested in learning more about how Rapid Capital Funding can increase your customer loyalty and boost your portfolio? Contact Rapid Capital Funding at 714-332-1715.
---
Featured content specifically for North American Bancard:
North American Bancard empowers customer engagement with its Payments Hub Reputation Management tool
New verticals now open for North American Bancard Sales
North American Bancard Partnership with PayTrace Offers Exciting Ecommerce, B2B Opportunities
Reach your true potential as an NAB Integrated Partner.
Build your brand and your bankroll with NAB's award-winning Registered DBA Program.
Earn 36x Upfront with NAB's BIGGEST Residual Buyout Offer Ever!
Tough times call for unrivaled support
The Programs and Solutions Sales Partners and Merchants Need Now.
Easy-to-sell software integrations
Payment acceptance anywhere, in every way!
Maximizing the virtual terminal
Offering maximum value in a merchant portal
Harnessing the Future of Retail
Influencing the payments ecosystem
A 'customer-first' focus always wins
Breaking down EMV adoption barriers for SMBs
Eliminating EMV pain for restaurants
Online merchant enrollment made easy!
Take steps to advance merchant growth
Do you have access to the future?
Something fantastic for merchants!
Carving a smart path to the future
When the ETA talks, people listen!
The endgame in selling merchant services