Breaking down EMV adoption barriers for SMBs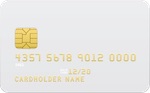 The EMV (Europay, Mastercard and Visa) chip-card transition in the United States continues to progress, but according to recent figures released by Visa, merchant adoption is beginning to wane. As of year-end 2016, the company reported 38% of all U.S. merchant storefronts that accept Visa cards (the largest card network in the world), were EMV compliant. While this figure indicates a significant rise in EMV adoption since the October 2015 liability shift, data also shows month-over-month adoption rates have been steadily tapering since June 2016.
Moreover, recent statistics show that while most big-box POS merchants are now EMV compliant, EMV adoption on the small-to-mid-sized business (SMB) level has not been progressing as quickly. Payment industry experts have cited multiple reasons for this slower rate of adoption, including a lack of awareness and the inability to make the investment necessary to upgrade to compliant POS equipment. Many SMB merchants are also using proprietary software/hardware configurations that are not yet EMV ready.
"As we started analyzing the EMV-adoption gaps, both in our own merchant base and the POS merchant market at large, we discovered several restaurants and retailers were using POS software that wasn't yet equipped to accept a chip-card payment," said Justin Muntean, Senior Vice President of Sales at North American Bancard (NAB). "This proved to be a significant barrier for the sales team as they were diligently working to guide these merchants through the EMV compliance migration process."
An innovative "bridge" solution
Once this barrier was recognized, NAB's technical development team immediately went to work on identifying an effective, yet fast-turn-around solution. These efforts resulted in the development of a semi-integrated POS setup that could be used in conjunction with a non-EMV-compatible over-the-counter POS application.
"NAB Velocity's Semi-Integrated Solution (SIS) is comprised of flexible and cost-effective software and a free terminal that allows merchants to safely and securely perform EMV transactions on their existing POS systems," said Jim Parkinson, CIO at NAB. "By limiting the information that is exchanged between the NAB Velocity terminal and a merchant's POS system to non-sensitive data, our SIS reduces a merchant's compliance risk, as well as their costs for becoming EMV-ready."
Since the company's signature gateway, Velocity, was already equipped to securely process EMV-enabled transactions, the team built a universal application protocol interface (API) to safely move data between a separate chip-enabled terminal and the merchant's third-party POS software application. Paying customers use the terminal when making chip-card payments, and through the SIS API, the sensitive transaction data is processed independently through the Velocity gateway without ever touching the third-party POS system. However, the SIS API also exports non-sensitive data which is traditionally captured by the merchant's POS software, over to the POS administrative dashboard in order to keep the merchant's data and reporting intact.
20 ISV's and counting!
NAB's EMV-enabling SIS technology is now compatible with 20 integrated software vendors, and the list is growing, making it one of the most widely-available EMV-compliant third-party POS bridge solutions on the market. A full list of supported POS software vendors can be found in the NAB Velocity Marketplace.
Plus, in addition to leveraging the ever-growing list of compatible POS vendors already certified and supported by the Velocity SIS solution, NAB sales partners are also able to help merchants that have special requirements or a software solution not already on the list.
For example, if advanced reporting is needed, the standard SIS solution can be enhanced with NAB's Virtual Terminal offering. This add-on feature to the SIS facilitates the import of enhanced data elements, such as invoicing, customer information, purchase order detail, debit entries, and more, into a client's POS system. It works seamlessly with the over-the-counter terminal supplied through the SIS program, still provided free of charge to the merchant.
Perhaps a merchant has a POS application not already on the SIS list of certified software vendors. NAB Velocity will work directly with that POS provider to establish a certified SIS relationship and offer the sales partner the opportunity to create a value-added reseller opportunity at the same time.
In short, the SIS solution is a seamless, fully compliant EMV-ready solution for any merchant using a third-party POS system that is not currently chip-enabled. It is affordable and secure, and provides a frictionless way to bring your SMB POS merchants into full-EMV compliance.
For more information on how you can represent NAB, Velocity and the innovative SIS offering, please visit www.gonab.com, or call directly at 1-877-786-1653.
---
Featured content specifically for North American Bancard:
North American Bancard empowers customer engagement with its Payments Hub Reputation Management tool
New verticals now open for North American Bancard Sales
North American Bancard Partnership with PayTrace Offers Exciting Ecommerce, B2B Opportunities
Reach your true potential as an NAB Integrated Partner.
Build your brand and your bankroll with NAB's award-winning Registered DBA Program.
Earn 36x Upfront with NAB's BIGGEST Residual Buyout Offer Ever!
Tough times call for unrivaled support
The Programs and Solutions Sales Partners and Merchants Need Now.
Easy-to-sell software integrations
Payment acceptance anywhere, in every way!
Maximizing the virtual terminal
Offering maximum value in a merchant portal
Harnessing the Future of Retail
Influencing the payments ecosystem
A 'customer-first' focus always wins
Breaking down EMV adoption barriers for SMBs
Eliminating EMV pain for restaurants
Online merchant enrollment made easy!
Take steps to advance merchant growth
Do you have access to the future?
Something fantastic for merchants!
Carving a smart path to the future
When the ETA talks, people listen!
The endgame in selling merchant services