More strength under one roof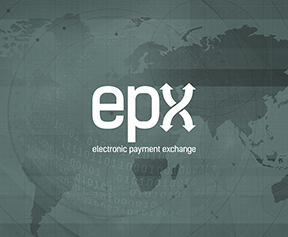 As a seasoned sales professional serving the payments industry, you are no doubt keeping your eyes open for a merchant services company to represent that can provide you with the most comprehensive set of in-house products and services to offer your merchant customers.
While any single merchant will most likely never utilize all of the services you can offer them at one time, it is always a comfort when you know you have everything they may require available. Moreover, as the market continues to evolve and payment products also transition in support, knowing you have access to the latest payment technologies, robust security measures, and streamlined processing options is the best scenario possible.
In short, the stronger the company you represent is across the board, the longer your customers will stay with you. It's an age-old formula in the payments industry that is still driving merchant decisions and loyalty today. However, with the rapid evolution of technologies and the breadth of payment offerings now available across the marketplace, the all-in-one merchant services model is getting tougher and tougher to achieve and sustain.
Lining it up
Aligning with a payments organization that makes it their mission to establish and maintain a full-service platform is always the best step forward. It not only gives you the freedom to anticipate the needs both inbound and current customers are likely to have, but also provides an assurance that you have everything in-house to support your merchant relationships.
"When you represent a payments provider that offers the full complement of products and services in-house, and they are also committed to developing and introducing progressive payment technologies, it is the best of all worlds," said Ryan Malloy, National Sales Manager at North American Bancard. "That's when you know you've found a long-term career fit."
The concentration on offering the best service package possible, and ensuring all sales partners have a wide array of platform and product options to consider when boarding a merchant, is one reason North American Bancard has been recognized across the payments industry as a leader. In addition to developing groundbreaking proprietary products such as PayAnywhere Storefront and Phone Swipe, NAB has also lined up a full complement of value added products and a foundational processing environment in-house. All of which is designed to keep their sales force out in front.
In this spirit, NAB took steps in late 2014 to further enhance its processing capabilities by bringing payment processing in-house. Through the acquisition of Electronic Payment Exchange (EPX), and the integration that followed, NAB is now able to offer highly competitive direct credit and debit card rates through Visa, MasterCard and American Express Opt Blue.
Ingenuity, Security, and Rewards
Furthermore, merchants boarded on the EPX platform can be placed with a free Ingenico ICT220, Vx520, or Vx680, complete with EMV (Europay, MasterCard and Visa) capabilities and tip-adjust. Offering these terminals with the EMV features ensures all NAB Sales Partners are at the forefront of bringing the merchants into EMV compliance, through implementation of a progressive, scalable and secure POS system.
"I see EPX as a hidden jewel. Acquiring the technology to bring processing in-house is a significant opportunity for this organization," said Marc Gardner, Founder and CEO of NAB. "Our Sales Partners and their customers no longer have to work through outside third parties and they can enjoy the benefits of a stable, secure, end-to-end relationship."
NAB has also enriched the EPX roll-out with an incentive program that will enable the sales team to earn a bigger up-front bonus on new on boards. This sales program parlays with the company's plan to board all new clients on its in-house platform, which by default offers a more stable transaction environment and less points of security failure.
"Now that the EPX platform is available to our sales force to take advantage of, we are not only offering them a chance to earn a bigger up-front bonus, we're ensuring their customers are in a more secure and better supported position," Gardner continued.
For more information about NAB, their EPX processing platform or becoming a Sales Partner with NAB, go to www.gonab.com or contact us at 1-877-786-1653.
---
Featured content specifically for North American Bancard:
North American Bancard empowers customer engagement with its Payments Hub Reputation Management tool
New verticals now open for North American Bancard Sales
North American Bancard Partnership with PayTrace Offers Exciting Ecommerce, B2B Opportunities
Reach your true potential as an NAB Integrated Partner.
Build your brand and your bankroll with NAB's award-winning Registered DBA Program.
Earn 36x Upfront with NAB's BIGGEST Residual Buyout Offer Ever!
Tough times call for unrivaled support
The Programs and Solutions Sales Partners and Merchants Need Now.
Easy-to-sell software integrations
Payment acceptance anywhere, in every way!
Maximizing the virtual terminal
Offering maximum value in a merchant portal
Harnessing the Future of Retail
Influencing the payments ecosystem
A 'customer-first' focus always wins
Breaking down EMV adoption barriers for SMBs
Eliminating EMV pain for restaurants
Online merchant enrollment made easy!
Take steps to advance merchant growth
Do you have access to the future?
Something fantastic for merchants!
Carving a smart path to the future
When the ETA talks, people listen!
The endgame in selling merchant services