Do you have access to the future?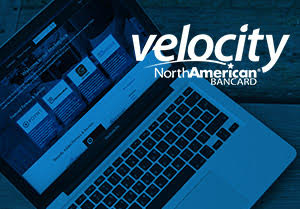 In today's fast paced and competitive payments environment, running a sales organization is far more challenging than it once was. In addition to cultivating and sustaining loyal relationships with customers, payment Sales Partners now must help merchants stay ahead of evolving industry security requirements and ensure they are up-to-date with the latest compliance practices. Add in a product landscape that is literally changing by the day to meet consumer demand, and a host of niche markets to serve, and it's easy to understand why the business of selling merchant processing products is not a run-of-the-mill sales job.
The leaders at North American Bancard believe sales success in the industry is directly related to the merchant services provider a Sales Partner or ISO is aligned with. Those linked to an MSP that provides payment technologies to address current market trends will always have an advantage. However, those aligned with a forward thinking MSP whose product team concentrates on progressive payment technologies and pricing strategies for tomorrow's market needs, will always maintain the greatest competitive edge. NAB also contends the most successful payment services Sales Partners are those who can easily offer customers value added benefits such as flexible pricing and responsive customer service, in addition to the most innovative POS product offerings in the marketplace.
Ultimate flexibility
NAB takes care to practice what it preaches. The company has been recognized many times as an industry leader in developing first-to-market products. Its current product portfolio features smartphone and tablet solutions which were designed to help merchants establish a progressive, yet sustainable POS system designed for growth and the changing market. The NAB PayAnywhere Storefront is known as one of the sleekest mobile POS solutions available to merchants today and NAB Sales Partners also have the freedom to bundle it with any type of offer or equipment pricing strategy - including the company's free equipment program – to create a highly competitive package. This provides NAB Sales Partners with the flexibility to offer merchants a contemporary solution without traditional industry barriers such as fixed mobile pricing programs.
When a merchant's POS needs call for a more specialized or integrated solution, NAB also provides its Sales Partners with a state-of-the-art service portal called the Velocity Marketplace. This web-enabled tool provides Sales Partners with online access to the entire stock of the full-featured POS systems offered by NAB, enabling them to easily match and deliver the right merchant solution every time they board a client. The service was designed to provide Sales Partners ready access to all of the latest technologies offered in the marketplace, including dedicated systems designed to address specific vertical industry needs.
"NAB is continuously looking for ways to improve Sales Partner offerings," stated Yasser Abou-Nasr, president of Velocity, NAB's wholly-owned product subsidiary, "This is the philosophy we have always applied to product development and pricing, and it is also what inspired development of the NAB Velocity Marketplace."
The online Velocity Marketplace is constantly updated with new and updated offerings from integrated POS partners in an effort to equip NAB Sales Partners and ISOs with real time access to the latest POS technologies available, enabling them to quickly identify and place a system based on a merchant's current need and/or industry. The company foresees NAB Sales Partners utilizing the new Velocity Marketplace to expand their current base of potential customers and branch into industries previously untouched due to unknown POS needs.
"The early responses we've received from our Sales Partners using the online Velocity Marketplace have been overwhelmingly positive," continued Abou-Nasr, "Our partners are all excited to have close-at-hand access to the breadth of POS solutions we offer whenever and wherever they may be."
If you are an independent sales professional who is considering other MSP options, North American Bancard invites you to take a deeper look at our progressive product offerings, great residual income opportunities, and competitive pricing model. Join NAB now to gain access to the future of the electronic payments industry!
For more information, go to www.gonab.com or contact us at 1-877-786-1653.
---
Featured content specifically for North American Bancard:
North American Bancard empowers customer engagement with its Payments Hub Reputation Management tool
New verticals now open for North American Bancard Sales
North American Bancard Partnership with PayTrace Offers Exciting Ecommerce, B2B Opportunities
Reach your true potential as an NAB Integrated Partner.
Build your brand and your bankroll with NAB's award-winning Registered DBA Program.
Earn 36x Upfront with NAB's BIGGEST Residual Buyout Offer Ever!
Tough times call for unrivaled support
The Programs and Solutions Sales Partners and Merchants Need Now.
Easy-to-sell software integrations
Payment acceptance anywhere, in every way!
Maximizing the virtual terminal
Offering maximum value in a merchant portal
Harnessing the Future of Retail
Influencing the payments ecosystem
A 'customer-first' focus always wins
Breaking down EMV adoption barriers for SMBs
Eliminating EMV pain for restaurants
Online merchant enrollment made easy!
Take steps to advance merchant growth
Do you have access to the future?
Something fantastic for merchants!
Carving a smart path to the future
When the ETA talks, people listen!
The endgame in selling merchant services