When the ETA talks, people listen!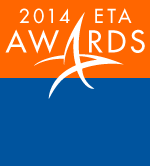 Today, if you're an independent merchant services representative who is contemplating the idea of selling for a new company, you will have your pick of ISO and agent programs to choose from. You'll naturally be looking for a company who is competitive within the residual marketplace and will offer you the best residual income opportunities available. You'll also be interested in learning what other value added services, such as agent buy-out programs, are obtainable through a company.
From there, it's not always easy to distinguish what makes one merchant services ISO better than another. Most of them offer the gamut of card-present services for merchants needing a point-of-sale (POS) solution. Card-not-present solutions -- such as ecommerce and mobile POS technologies -- have also become more commonplace in the market. However, without a thorough preview of what the technology looks like under its hood, it is virtually impossible to distinguish which of these merchant products offer the greatest value and best experience for its end users.
While there are also ISO reviews and client testimonials to look at, these self-guided statements can often leave important details about a company's culture and vision out of the picture. Yet, these public statements, along with the latest word-on-the-street are often all an agent has to go on when choosing a new partner.
Pay attention to industry-wide recognition
While it can be difficult to individually assess a payment company's backroom, strategic process, and product development strengths, there are industry reward programs which intentionally highlight companies who stand out in these areas. The esteemed ETA Star Awards is one such program. This program is hosted by the Electronic Transactions Association (ETA), the global trade association for the payments technology world.
The annual ETA Star Awards is exclusive to the payments industry and recognizes companies who have helped to advance the industry through notable contributions of innovation and business practices. In particular, the annual ETA ISO of the Year award looks at these achievements at the industry's ISO level, and its nominees are graded for the quality, timeliness, and relevance of the products they bring to market.
In 2014, North American Bancard was named ETA's ISO of the Year, a distinction that recognized the company's hard-earned achievements and innovative technology advancements released into the merchant marketplace in early 2014. In the words of Marc Gardner, founder and CEO of North American Bancard, "This is one of the highest honors in our industry, and it's great to be recognized for all the hard work and amazing results our team has produced in the past year. I truly believe we're helping to steer the industry in a new direction and I'm excited to see what the next year brings."
This award recognized NAB's launch of the PayAnywhere Storefront product, a complete countertop solution which includes a free tablet, stand with built-in card reader, and an administrative app enhanced with advanced business intelligence features. The prestigious ETA honor was also a result of a number of other NAB initiatives:
A registered ISO program to help Sales Partners grow, including unlimited capital to build a brand, hire staff, and assist with registration fees.
An industry-leading compensation plan with buy rates as low as 1.5 cents with 0 basis points, bonuses on every deal, cutting edge sales tools, and a dedicated support team.
Solutions for every type of merchant need, to include hard-to-place or high-risk business types, POS systems, mobile and tablet, pay-as-you-go or custom pricing, convenience fee support, and merchant cash advances.
Access to compatible, mainstream gateways which readily support custom-integrated solutions, ecommerce, and dozens of SaaS and POS providers.
NAB's commitment to a multi-million dollar infrastructure investment to improve financial reporting, business applications, CRM, database management, business intelligence, risk management systems, customer service and technical support teams.
Join the NAB team!
If you are an independent sales professional who is considering a change, North American Bancard invites you to take a deeper look at NAB's programs dubbed by the ETA as award-winning. We also have some of the best merchant services representative residual income opportunities currently available and we are dedicated to setting the pace for the future of the market. Once you get to know us better, we think you'll agree with the ETA!
For more information, go to gonab.com or contact us at 877-447-2279.
---
Featured content specifically for North American Bancard:
North American Bancard empowers customer engagement with its Payments Hub Reputation Management tool
New verticals now open for North American Bancard Sales
North American Bancard Partnership with PayTrace Offers Exciting Ecommerce, B2B Opportunities
Reach your true potential as an NAB Integrated Partner.
Build your brand and your bankroll with NAB's award-winning Registered DBA Program.
Earn 36x Upfront with NAB's BIGGEST Residual Buyout Offer Ever!
Tough times call for unrivaled support
The Programs and Solutions Sales Partners and Merchants Need Now.
Easy-to-sell software integrations
Payment acceptance anywhere, in every way!
Maximizing the virtual terminal
Offering maximum value in a merchant portal
Harnessing the Future of Retail
Influencing the payments ecosystem
A 'customer-first' focus always wins
Breaking down EMV adoption barriers for SMBs
Eliminating EMV pain for restaurants
Online merchant enrollment made easy!
Take steps to advance merchant growth
Do you have access to the future?
Something fantastic for merchants!
Carving a smart path to the future
When the ETA talks, people listen!
The endgame in selling merchant services