Easy-to-sell software integrations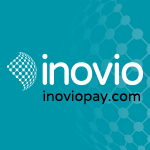 Today's payments ecosystem is complex. With an industry full of back-end processors, gateway platforms, and an ever-growing host of independent software vendors, it can be difficult to know how to pair a prospective merchant with the best merchant services provider.
Chances are, your client is using some type of third-party software product for tracking customers, managing finances, and/or administering internal processes like inventory or web-based selling. Therefore, most of them will also benefit from an integrated payments solution.
As a sales professional, it's your job to help your clients understand what solution is right for their business and why. However, this obligation can be a bit daunting if you're not sure which payment platform pairs best with a software application they are using.
This is when working with a reputable, full-service processor that offers an array of integration options will make it easier for both you and your clientele.
Integrating for efficiency
"What separates us from a gateway standpoint is that we can integrate and customize a payment solution for any client," said Leonard Garcia, Vice President of Sales at Humboldt Merchant Services. "We like to pride ourselves on being nimble and we have the ability to bridge the gap with custom-coded integrations that keep the client's best interest in mind."
When clients onboard to Inovio, the HBMS proprietary gateway, Garcia indicated they have access to several third-party software integrations already available through Inovio's developer portal. According to Garcia, it's as easy as downloading the code from a library of pre-programmed application programming interfaces and software developer kits. "The process often only takes a day to get the integrated payments system up and running," he said.
Garcia also noted the Inovio development team helps merchants with custom payment gateway integrations. "We've been doing this a long time and know how to help merchants get connected quickly," he stated. "We're never deterred when challenged with a client who might be using a gateway requiring more work from an integration standpoint."
Integrating for redundancy
According to Garcia, Inovio also offers certain features and functionality most gateways don't have, including built-in fraud and chargeback mitigation tools and robust reporting capabilities, specially designed to cover a merchant's full business spectrum.
Garcia explained there is also more visibility into the merchant's billing model for the account manager, providing more assurance, control, and comfort, and the platform even offers a unique redundancy feature. "Inovio offers integrations to over 40 different domestic and international acquirers for merchants that require redundancy across multiple processors," Garcia continued. "Merchants can utilize our gateway to have a single point of access to all of their processors and payment data."
Garcia indicated HBMS prides themselves on being gateway agnostic and will never turn away an opportunity based on incompatibility with a gateway.
They also want merchants to be confident they can transact business anytime. "Our clients are constantly transacting business every second of the day, and if they aren't able to, it's a major problem," Garcia said. "If the transaction can't get through one gateway, our solution rolls it through another gateway, and everyone's happy."
Easy migration and onboarding
The front-end authorization network and settlement platform at HBMS gives merchants more flexibility and the capability to leverage online enrollment, electronic applications, and other easy-to-use onboarding functionality, Garcia also noted.
"I'm excited for our agents to be able to utilize some of these tools in the card-not-present space and for the types of specialty accounts we support," Garcia said. "We're moving forward to make the boarding and application process as automated as possible."
Garcia indicated HBMS aims for an activation process without delay. "Everything we've done is designed to make sure the activation timeline is as short as possible," he said. "From the time we get a signature, we want to move the information as quickly as possible to get the account approved."
Become an HBMS selling partner
If you're interested in learning more about how to help your clients with integrated payment solutions, and the HBMS boarding process, please visit www.hbms.com or contact the team directly at 877-387-5642.
---
Featured content specifically for North American Bancard:
North American Bancard empowers customer engagement with its Payments Hub Reputation Management tool
New verticals now open for North American Bancard Sales
North American Bancard Partnership with PayTrace Offers Exciting Ecommerce, B2B Opportunities
Reach your true potential as an NAB Integrated Partner.
Build your brand and your bankroll with NAB's award-winning Registered DBA Program.
Earn 36x Upfront with NAB's BIGGEST Residual Buyout Offer Ever!
Tough times call for unrivaled support
The Programs and Solutions Sales Partners and Merchants Need Now.
Easy-to-sell software integrations
Payment acceptance anywhere, in every way!
Maximizing the virtual terminal
Offering maximum value in a merchant portal
Harnessing the Future of Retail
Influencing the payments ecosystem
A 'customer-first' focus always wins
Breaking down EMV adoption barriers for SMBs
Eliminating EMV pain for restaurants
Online merchant enrollment made easy!
Take steps to advance merchant growth
Do you have access to the future?
Something fantastic for merchants!
Carving a smart path to the future
When the ETA talks, people listen!
The endgame in selling merchant services