Harnessing the Future of Retail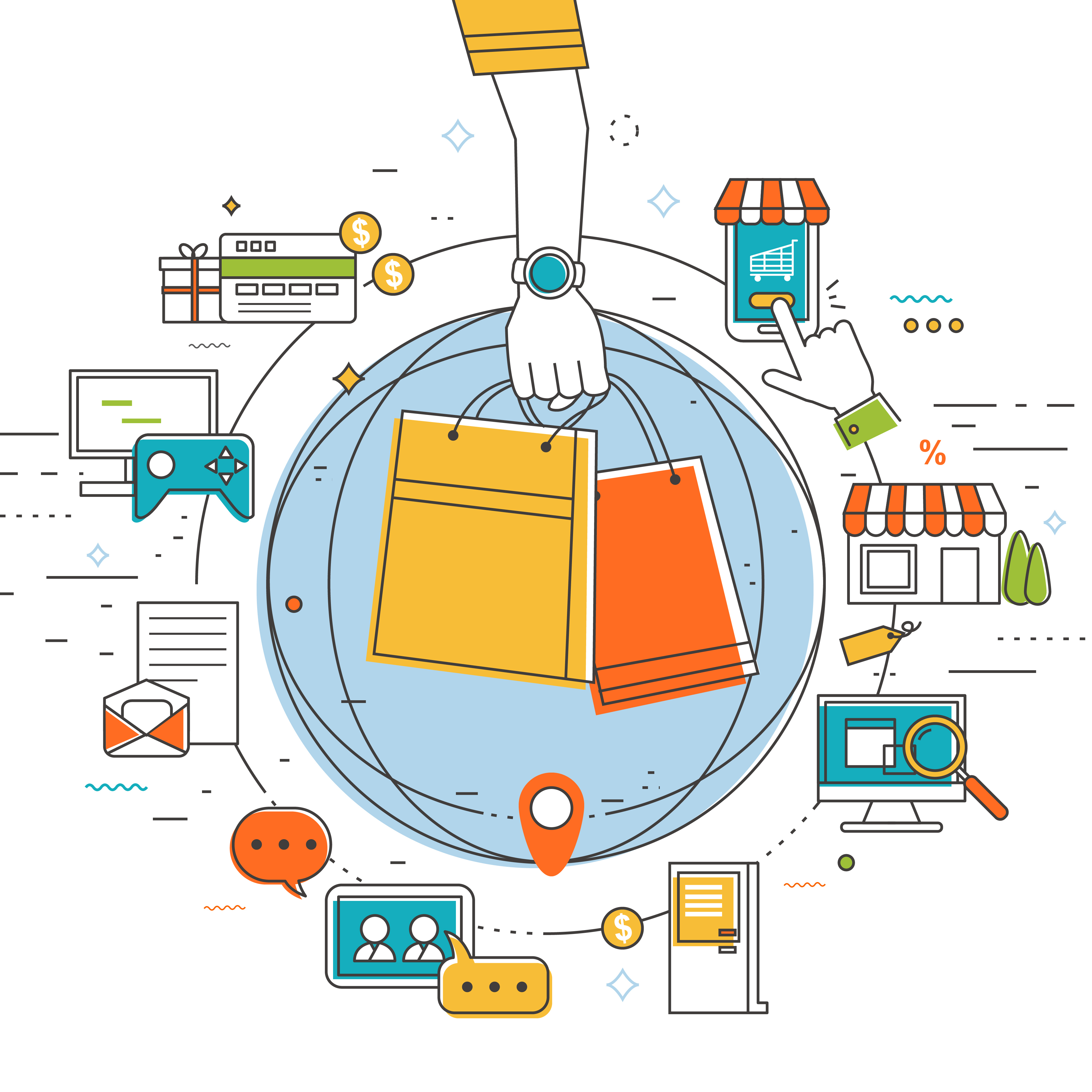 People who work in payments have witnessed a great deal of change over the past two decades. Many of these changes brought with them new opportunities on the sales front, and today's changing payments landscape is no exception. In fact, the latest transformation in retail transactions has created an exciting sales climate that is more dynamic than ever before.
With consumer payment preferences driving the revolution of retail transactions, nearly every frontline merchant in the world is now looking for ways to expand or upgrade their payment offerings. Catering to the ways people pay has even become a marketing distinction for some merchants. Electronic payments have now become a business commodity that will help the smart retailer stand out.
"The ability to offer products and accept payments anywhere is now a consumer expectation, forcing retailers to go beyond typical incentives and migrate towards customization and personalization to attract and retain their customers," stated Marc Gardner, founder and CEO of payment processor North American Bancard (NAB).
Technology at the Core
Not only have buyer preferences begun to influence which payment options a merchant will offer, but technologies are also rapidly scaling, leaving many a merchant's head spinning. This is where the knowledgeable sales representative can become a valued advisor to the retailer.
According to Gardner, "Retailers need to bring in, and stay up to date on, the latest software and engagement tools to enable a seamless payment experience now and well into the future." Gardner explains how daunting this can be for merchants and why business owners must think strategically about selecting the right payments provider. He advises businesses to "seek out providers with a commitment to adopting new technologies and a history of real-world implementation."
Of course, the same advice is relevant for the sales professional who is looking to represent the best and most innovative payment technologies offered by the industry. Not only does a sales person need to be well-versed on every type of payment technology available - including integrated software solutions at both the enterprise and niche industry levels – they also need to understand the business needs of their retail customers.
According to Gardner, to achieve the highest level of success, it's important for payment sales professionals to offer retailers a relationship with a provider that can offer an advanced payments platform, commit to regular innovations, and also be nimble enough to evolve with the shifting marketplace.
"A good payments partner can make it easy to set up things like online payments and mobile capabilities that integrate seamlessly with in-store payments, enabling retailers to keep track of inventory and customer behavior, even as sales come in from multi-channel sources," Gardner counsels.
Omni-commerce Is Here
Consumers now use smart home devices that make automated choices and accept automated payments, in addition to using personal computers and mobile devices to initiate orders and deliveries from anywhere, anytime. Therefore, the retailer must change their paradigm and think with an "omni-commerce" mindset, or risk obsolescence.
"Now, with customers having more control over when, where, and how they make a purchase, the leverage and power has shifted firmly in favor of the consumer," Gardner surmises. "Today's commerce requires a willingness to adapt and evolve with customer-driven needs, and meeting all of these unique preferences is now easy from a payments perspective."
Since payment technology integration has also become a norm in the retail vertical, in order to stay relevant and efficient, retailers now have no other choice but to shift toward offering customers a fully integrated payment experience. And, with the payment process now embedded into the customer's entire shopping journey, sales professionals need to introduce the right payment technologies to enhance their merchant client's end-to-end customer experience.
Gardner encourages his NAB sales partners to leverage the company's omni-commerce solutions and multi-channel integrations, ultimately positioning retailers for long-term success by creating a fully integrated experience from shopping to check out.
"Retailers and merchants can firmly plant the seed of brand loyalty if the shopping experience is taken to the next level for each customer," Gardner concludes.
Be Part of the Revolution
If you would like to be part of a company that is committed to helping retail clients stay ahead of their competition by offering a dynamic set of products and services, you are invited to give NAB a look. To learn more about NAB, its technologies and retail offerings, or to inquire about becoming an NAB sales partner, visit the NAB website or contact the company directly at 888.229.5229.
---
Featured content specifically for North American Bancard:
Payment acceptance anywhere, in every way!
Maximizing the virtual terminal
Offering maximum value in a merchant portal
Harnessing the Future of Retail
Influencing the payments ecosystem
A 'customer-first' focus always wins
Breaking down EMV adoption barriers for SMBs
Eliminating EMV pain for restaurants
Online merchant enrollment made easy!
Take steps to advance merchant growth
Do you have access to the future?
Something fantastic for merchants!
Carving a smart path to the future
When the ETA talks, people listen!
The endgame in selling merchant services